C. One Set of Needles Postponed the Other Set
I would have finished this thing completely but for the fact that I had my first dose of the vaccine recently, and I wasn't quite up to it. However, I did receive the lovely token late last week. Thank you! It is the most appropriate and practical event token after the pouches have gotten at Convivencia and Musicians' Day of past years.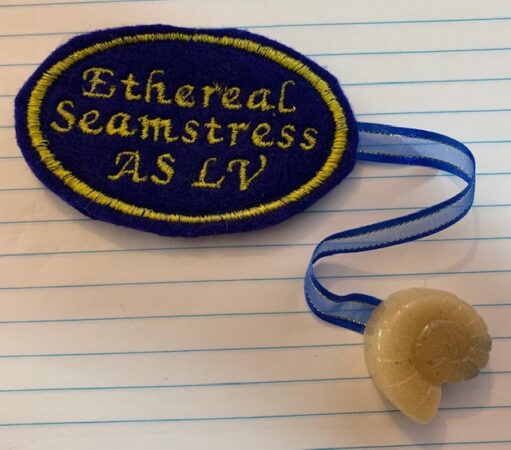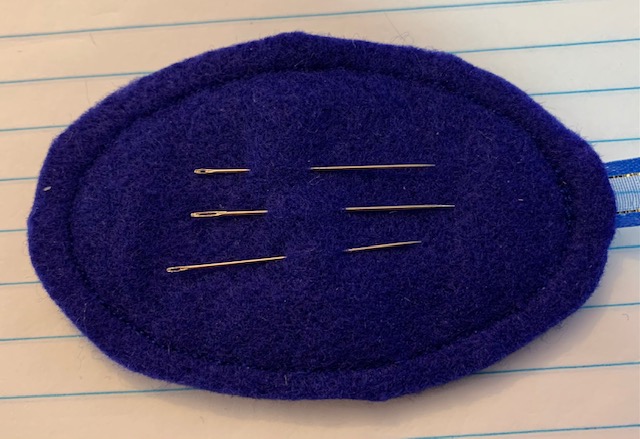 I hope to finish hemming the liner of the pellote before this blog is closed to new entries. If someone would let me know when that deadline is, I would be most grateful.
Again, thank you for the event, the experience, the feedback, and the token.