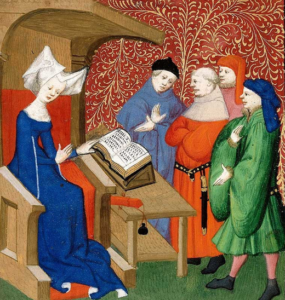 Business Meeting –
The monthly business meeting is open to the general populace, not just the baronial officers. If you want to know what is being planned in the barony, and/or you want to be involved in the planning process, or you want to propose something you'd like to see happen, this is the time and place to be. Newcomers are also welcome. Are you new to the barony or to the SCA? Come and meet the baronial officers, and other members of the populace. Get questions answered, get help getting started.
Business meeting is the second Thursday of the month, unless otherwise stated. Check the calendar for the link to the video call for the business meeting. For any questions about the monthly business meeting, please contact the Seneschal.
Although the SCA complies with all applicable laws to try to ensure the health and safety of our event participants, we cannot eliminate the risk of exposure to infectious diseases during in-person events. By participating in the in-person events of the SCA, you acknowledge and accept the potential risks. You agree to take any additional steps to protect your own health and safety and those under your control as you believe to be necessary.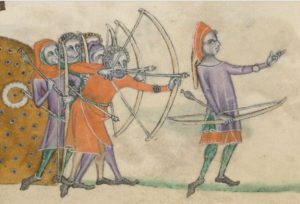 Archery Practice-
Western BBM Archery Practice:
Location: Burlington, CT
Tuesdays 6:00 PM to 7:30ish PM (weather permitting, range is outdoors)
Contact Information: Dorian of Lewes bob.schlain@gmail.com
Site Rules:
In accordance with Kingdom policy, all participants are no longer required to wear a mask outside during practice.

Access to the deck is permitted for socializing; the remainder of the house is closed.
Archers are advised to bring your own bug spray; pens; water; or other personal supplies.
There is no loaner equipment. Any loan of equipment is between individuals.
Eastern BBM Archery Practice:
Location: Andover Archery Center
398 Hebron Rd / RT 316
Andover CT, 06232
Site Rates: $5.00 per hour, per person
2023 Schedule (weather pending):
Sunday, April 23, 10:00 AM to 12:00 PM (CANCELED due to weather)
May: 7 and 14, 10:00 AM to 12:00 PM
Note: There is no practice on May 21 due to Consort's and Sovereign's Archery Championships the day before. Come join us at Championships for a day of fun!
June: 4, 11, 25 10:00 AM to 12:00
July: 9, 23, and 30th 10:00 AM to 12:00 PM
August: 20, 27th 10:00 AM to 12:00 PM
September: 10, 17 (last practice before Champions' Day), 24 10:00 AM to 12:00 PM
October: 1,8, 22, 29 10:00 AM to 12:00 PM
Site Rules:
In accordance with Kingdom policy, masks are no longer required by attendees.
The only loaner gear on site is available from the pro shop at cost.
Archers are advised to bring their own bug spray; sunscreen; water; or other personal supplies.
The parking area is small. Carpooling is encouraged where possible.
Carry in, carry out. Please leave the site cleaner than you found it.
Please provide payment to the pro shop at the end of your session.
Cancellations will be published on the Baronial FB and mailing list should they occur.
Practices are generally held 2-3x a month, pending marshal availability.
We are always looking for more marshal volunteers, and are happy to help train new marshals (MiTs) upon request. If you are a MiT awaiting a warranting exam, please contact the Captain General for arrangements with a warranted Lt. General At-Large.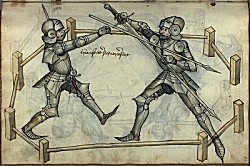 Heavy Fighting Practice-
Our armored fighting practice is currently closed for the duration. There is a Facebook discussion page for armored combat in the Barony.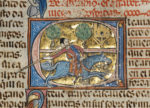 Thrown Weapons Practice-
Thrown Weapons Practice
Opening day: May 3

Location: Windsor,CT

Days: Wednesdays from 5:30 PM to Dusk
Rules
Please BYO hydration, chair, sunscreen, bug spray etc. necessary for your own health and safety while participating

Closed toe shoes are required

Loaner weapons are available
Donations to be used for target upkeep happily accepted!
Contact via Facebook or email
Matteo (Matt Soucy) 225471@members.eastkingdom.org
Safiya (Kristin Bomber) 239314@members.eastkingdom.org
Are you running an activity in the Barony that you would like listed on the calendar or featured on this page? Please send the details along with permission to publish your contact information (if applicable) to webminister@bbm.eastkingdom.org, and copy seneschal@bbm.eastkingdom.org.
---
Activities around us
Practices in the Barony of Dragonship Haven (Southwestern Connecticut)
Practices and gatherings in the Canton of Northpass (Putnam and Westchester counties, New York)
Calendar for the Barony of Bergental (Western Massachusetts)
Practices and meetings for the Shire of Quintavia (Worcester County, Massachusetts)
Meetings and Practices for the Barony of Smoking Rocks (Southeastern Massachusetts)
Activities in the Barony of the Bridge (Rhode Island)