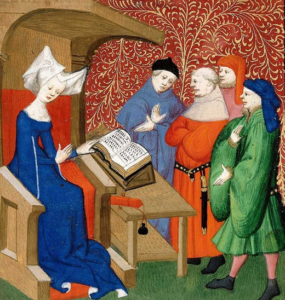 Business Meeting –
The monthly business meeting is open to the general populace, not just the baronial officers. If you want to know what is being planned in the barony, and/or you want to be involved in the planning process, or you want to propose something you'd like to see happen, this is the time and place to be. Newcomers are also welcome. Are you new to the barony or to the SCA? Come and meet the baronial officers, and other members of the populace. Get questions answered, get help getting started.
Business meeting is the third Monday of the month, unless otherwise stated. Check the calendar for locations, as we shift around the regions of the barony. For any questions about the monthly business meeting, please contact the seneschal.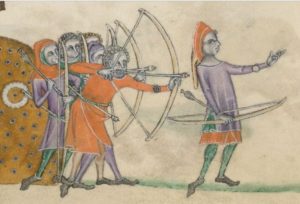 Archery Practice-
Archery Practice is currently closed for the duration. Announcements will be made when we reopen on the Baronial email list and Facebook page.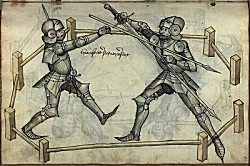 Heavy Fighting Practice-
Our armored fighting practice is currently closed for the duration. There is a Facebook discussion page for armored combat in the Barony.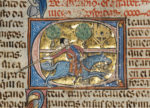 Thrown Weapons Practice-
Thrown Weapons Practice is currently closed for the season. When it reopens in the spring, we will post to the baronial email list and facebook page.
String Things not at all anonymous – 
Currently virtual, sewing day is on the third Sunday of the month from 2-6pm. Bring your textile projects, and come for conversation and commiseration. Current meeting link is on the baronial calendar, or check the baronial email list and Facebook page for announcements.
---
Are you running an activity in the Barony that you would like listed on the calendar or featured on this page? Please send the details along with permission to publish your contact information (if applicable) to webminister@bbm.eastkingdom.org, and copy seneschal@bbm.eastkingdom.org.
---
Activities around us
Practices in the Barony of Dragonship Haven (Southwestern Connecticut)
Practices and gatherings in the Canton of Northpass (Putnam and Westchester counties, New York)
Calendar for the Barony of Bergental (Western Massachusetts)
Practices and meetings for the Shire of Quintavia (Worcester County, Massachusetts)
Meetings and Practices for the Barony of Smoking Rocks (Southeastern Massachusetts)
Activities in the Barony of the Bridge (Rhode Island)