Do You Have Questions About the SCA?

Are You Thinking About Joining The SCA?

Are You New To The SCA, And Floundering Around, Overwhelmed?




The Baronial Marshal Champions
Join the BBM Google+ Community!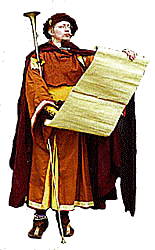 Local & Regional Events Happening This Week/Weekend

CAROLINGIAN BARONIAL INVESTITURE


Saturday, Apr 4
Boylston Schul-Verein (The German Club), Walpole, MA
For more detailed information and directions to get there

OTHER, MORE DISTANT EVENTS, THIS WEEK
OCCURRING IN:
No Other Events Scheduled This Week
See the East Kingdom Events list

Local and Regional Activities

Business Meetings

Newcomer's Meetings

Fighting & Archery Practices

Arts & Sciences Workshops


(The next TWITOR topic(s) and location are TBD.
Brewing Workshops

Upcoming Barony & Regional Events

"Angelspur Dinner Dance" Apr 11, Castleton-On-Hudson, NY
"Coronation" Apr 11, Wallingford, PA



"Smoking Rocks Baronial Birthday" Apr 11, Westport, MA
"Balfar's Challenge" Apr 18, Meriden, CT


"Tourney of the Daffodils" Mar 28, Middletown, NY


"Walpurgisnacht At Stonebridge Gambol House II" May 1-3, Coventry, RI
"Crown Tourney" May 2, Middle Island (Long Island), NY


"Sir Wilhelm's Hastilude & Demo" May 16, Bethany, CT
"Panteria" May 22-25, Thetford Center, VT
"War of the Roses" May 22-25, Pattersonville, NY


"Quest for Wit & Wisdom" May 22-25, Pittstown, NJ
"Southern Region War Camp & K&Q Archery Championship" May 29-31, Manalapan, NJ


"Sommer Draw" Jun 12-14, Russell, MA
BBM Is Hosting - "Summer Solstice Shoot" Jun 20, 2015, New Britain, CT
"Northern Region Warcamp" Jul 2-5, Greenwich, NY


BBM Is Co-Hosting - "Artifacts of A Life" Sep 26, 2015, Walpole, MA

For more complete, upcoming event information

Learn About Barony Beyond the Mountain


Baron Dorigen and Baroness Eloise received a majority vote of confidence, from the officers of the Barony, so they will remain in their positions as Baron and Baroness of Barony Beyond the Mountain, for another 3 years.


Read The Chanticleer, Our Baronial Newsletter
For the March 2015 Issue



For previous editions, see the Chanticleer Archives



May Faire 2014 Photos



Unnatural Axes 2014 Photos



Photo Albums of Recent Events