Hello fellow contestants, managers, judges and others. I have reached the point in this project where I am wondering what the HECK I was thinking by signing up!

Yes, I am away it is only Day 1 – but in these uncertain times there is no sense in postponing the freak out is there?
By way of introduction, I play Fallon (Richardsdottir) of Berwick, a woman living in the northern reaches of Britain not too far from Lindesfarm in the decades before and after the Conquest. One of the things I like a lot about this period are the clothes, especially not having stays / corsets / bodies.

So why oh why am I attempting a complete Tudor-era gown of approximately the 1530s? Well, it is because of these fabrics.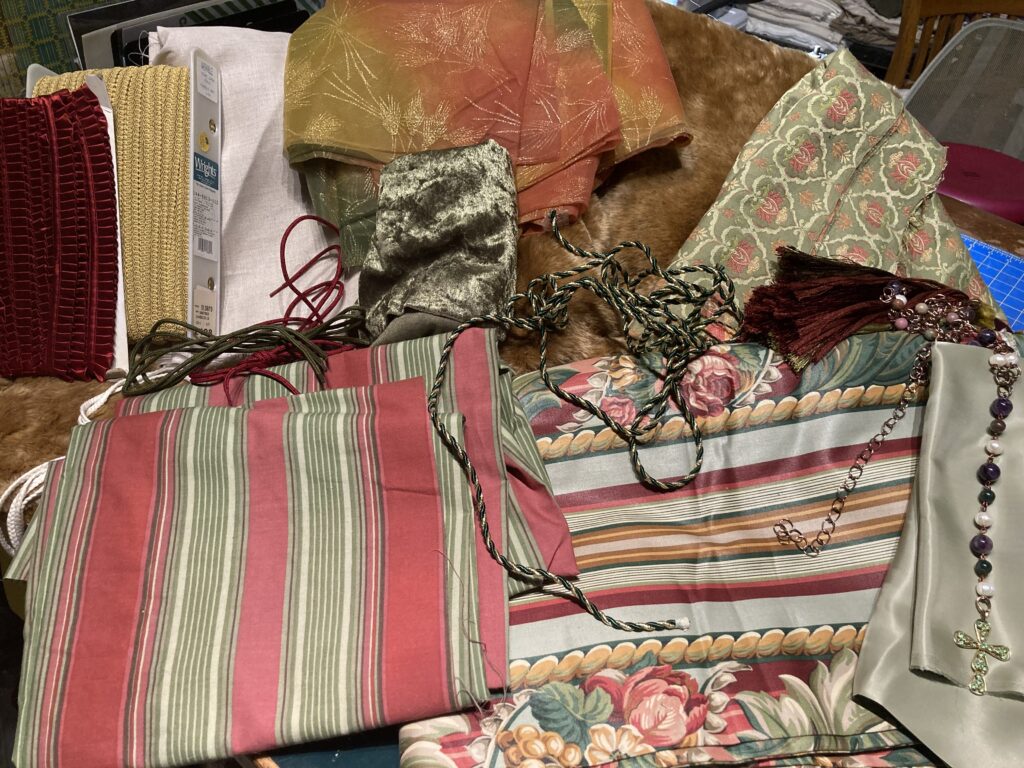 I came across the materials with the stripes and the brocade about five years ago at a quilt show. They had been donated to that Guild, however as they are not quilt-weight fabric but more upholstery and interior decoration, the group was giving them away to anyone who wanted them. I thought then, even though I was not actually active yet in the SCA that they would make an amazing outfit.

The fur was found at an artist collaborative a few years ago, they were losing their lease and moving so everything was priced to move it out the door. So these pieces of faux-fur along with the red ribbon and gold braid, along with another gray "fur" piece came home for uner $10.
Wish me luck -as I am already questioning my sanity!