As I mentioned I play 11th-12th century Britain with the ocassional Chiton to wear when the weather is stupid hot and muggy.
As such I had no Tudor-era appropriate underpinnings going into this. During February I did the following prep work.

1) Made a farthingale. This generated quite the heated exchange on an Elizabethan costuming Facebook page over whether these hoops were, or were not, worn in the 1530s in England. However the dress is heavy enough I feel it needs the support.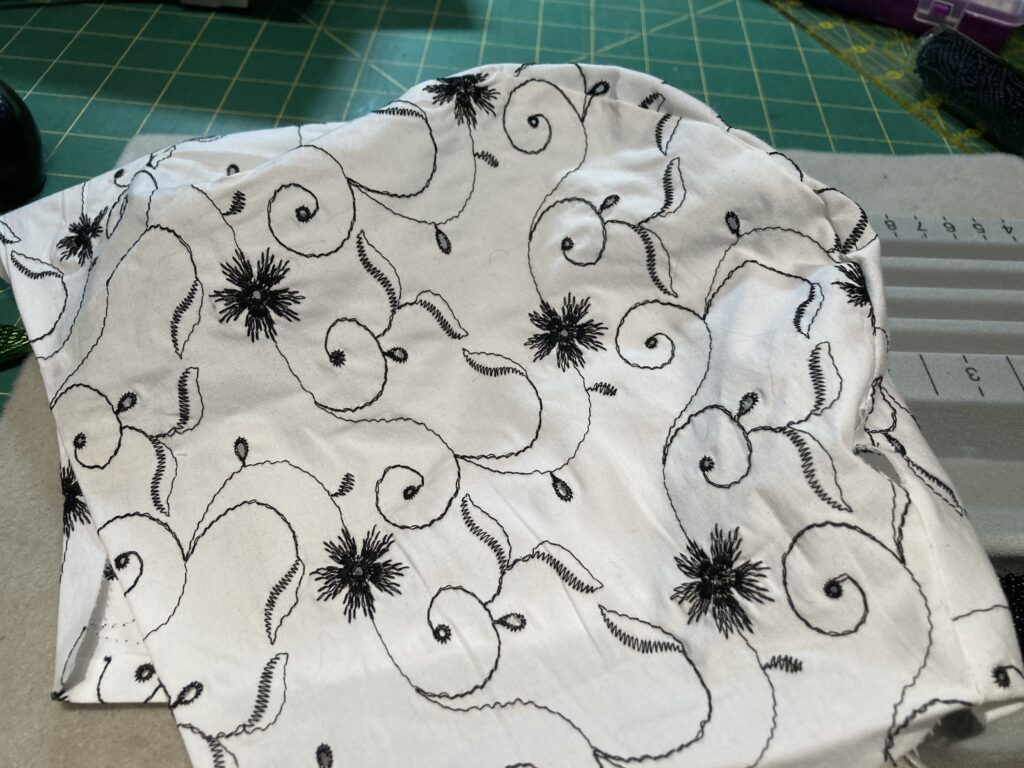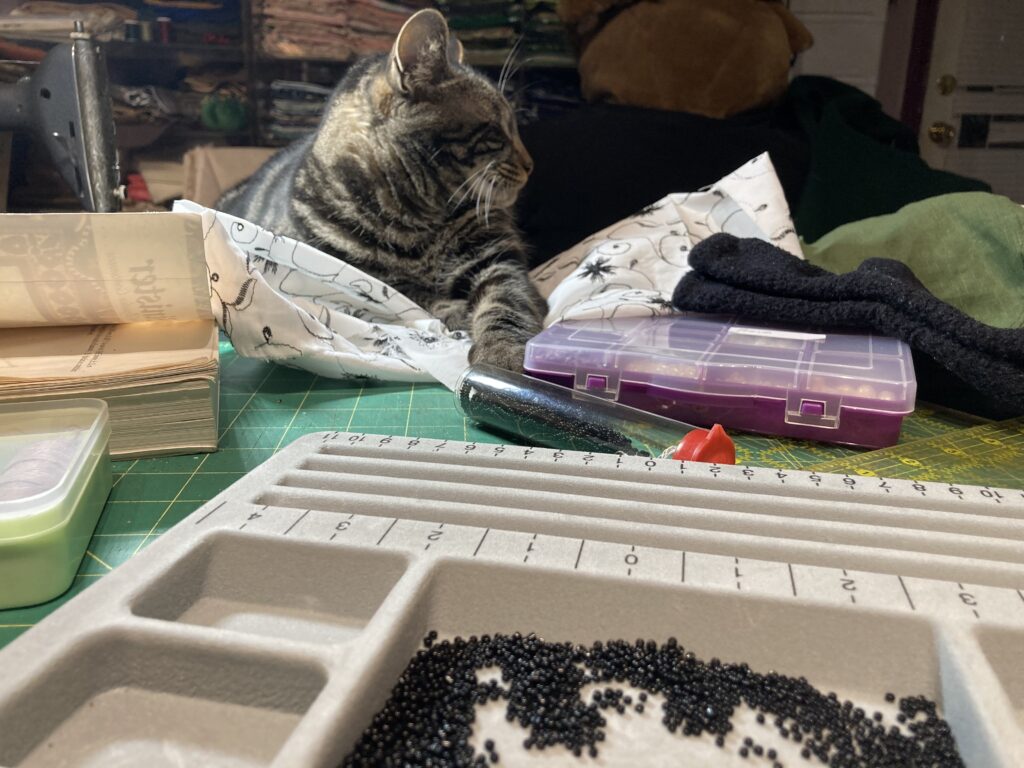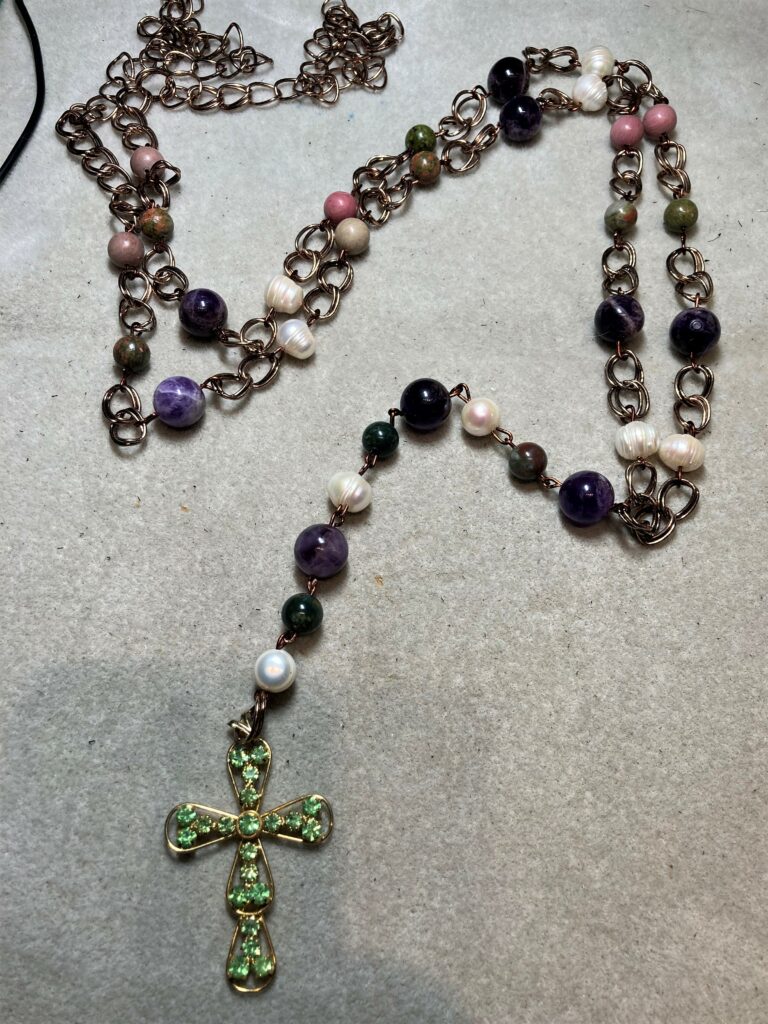 4) Drafted a first pattern for the stockings – they did NOT turn out as I would like so back to the drafting board.
5) I made the smock. looks great in theory, on me I HATE IT. I need to modify the bodice to fix the neckline and give the "girls" a bit of breathing room. Next time I will just make it in rectangles as I usually do instead of following a commercial pattern.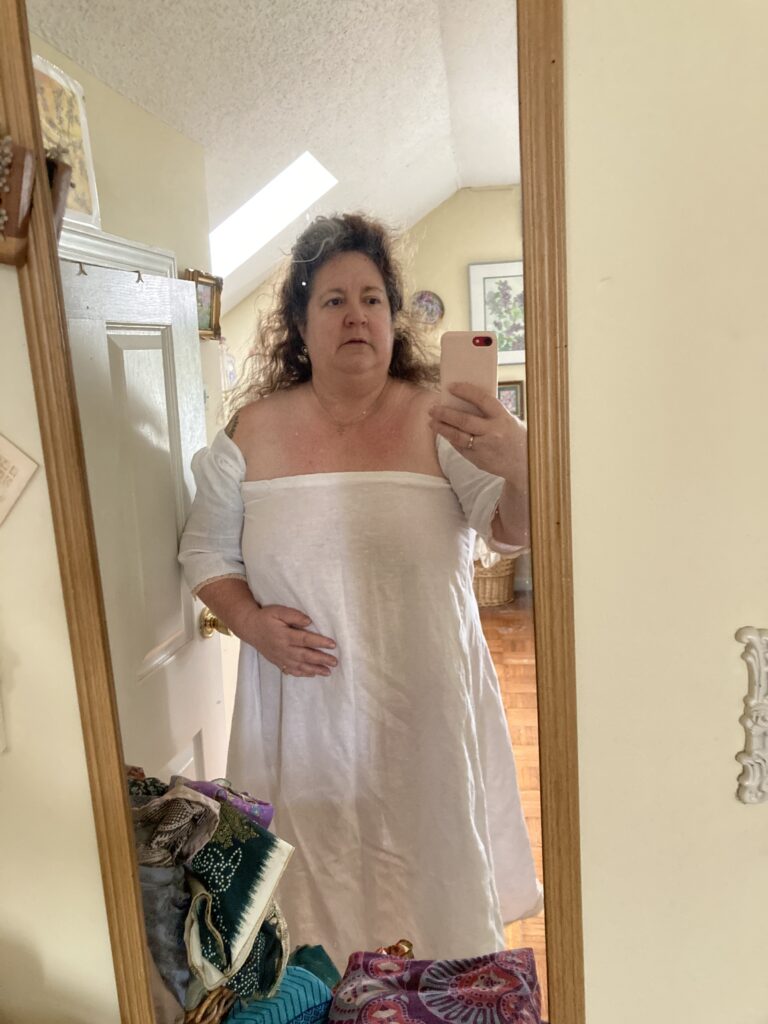 6) I have done some preliminary layout of options for the beaded neckline of the gown as well as noting the modifications I will make to the pattern – I will be moving the lacing of the outer gown to the front then cover them with a stomacher. This is purely for practical purposes as I am not flexible enough to lace myself from the back and due to the financial difficulties of the pandemic I had to let my Lady's Maid go. 🙁
Tonight and tomorrow I will be doing the tedious "Prep" work – I cut out all the pattern pieces for a garment first then iron them to be sure I cut accurately. I also made labeled ziplocks for each garment, so when I am done with the false sleeves for example, all those pieces will be smoothed, carefully folded and put into the baggie labeled as what they make, then put back into the pattern envelope. That way if I ever want to just make the top of a dress I can quickly located just those pieces.

Yes I know – very OCD I am sure.