Day 1-post a picture of the things you are using for your project.
I went with the big items that will make the full outfit. I didn't think I needed to include needles, pins and such.
From top to bottom:
The blue linen is for the Yagurlak (over Kaftan) with wood block for bottom hem embellishment. The blue linen will also be used for closures of the Zibin (under kaftan).
The white and yellow linen along with the balsa wood piece and blue feather will become the Keche (hat with head and neck covering). The white linen will also be used to make the uckur (belt) for the Don, a drawstring for the Caksir and sashes for the Zibin and Yagurlak.
The white linen under the blue linen will be the lining for the Yagulak.
The yellow linen will become the Zibin (under kaftan) and Caksir (pants) as well as the closures for the Yagurlak.
The white muslin is for the Gomlek and Don (undershirt and underpants)
Below that is three kinds of leather, thick for the soles and hard heel and the blue is for the upper part of the Edik. With the yellowish brown is for the Mest, the indoor slipper shoes that are worn inside the Edik.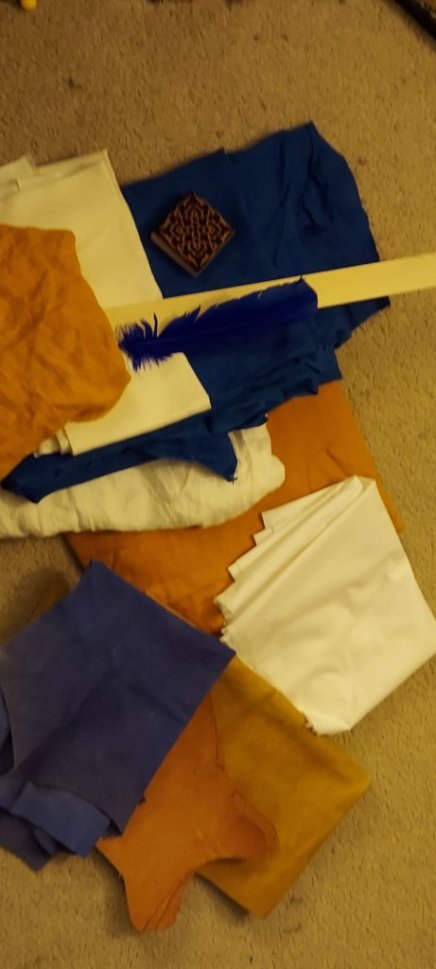 The intention is to do the whole thing by hand because my sewing machine really needs to go the sewing machine doctor.
I'm hoping to turn Sir Sterling de la Rosa from this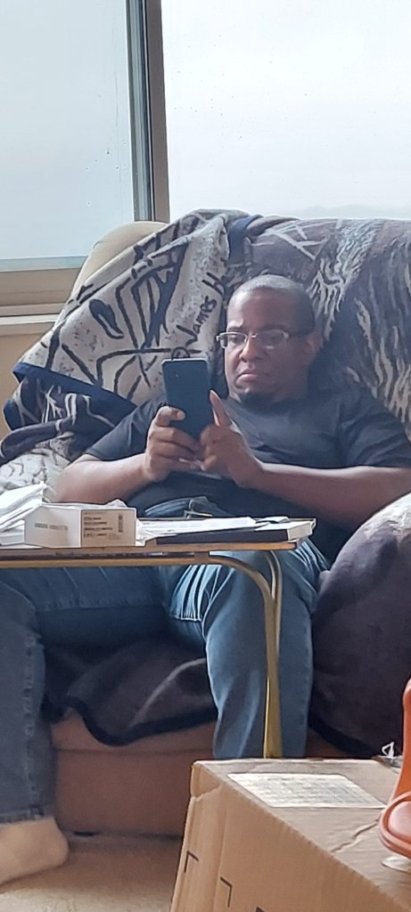 To this
The guys in blue and yellow.
In just 4 weeks, you too can dress like a Janissary!
Edit-I tried uploading the pictures-Could someone let me know if they show now.