In the 14th Century belt buckles had a wide range of styles and metals they were made from. Many of the wealthier nobles used thier buckles to show wealth and status as much as function. They were anything from hand forged iron worn by nobles and peasants alike to very ornate made from bronze, silver, coper and gold worn by nobles.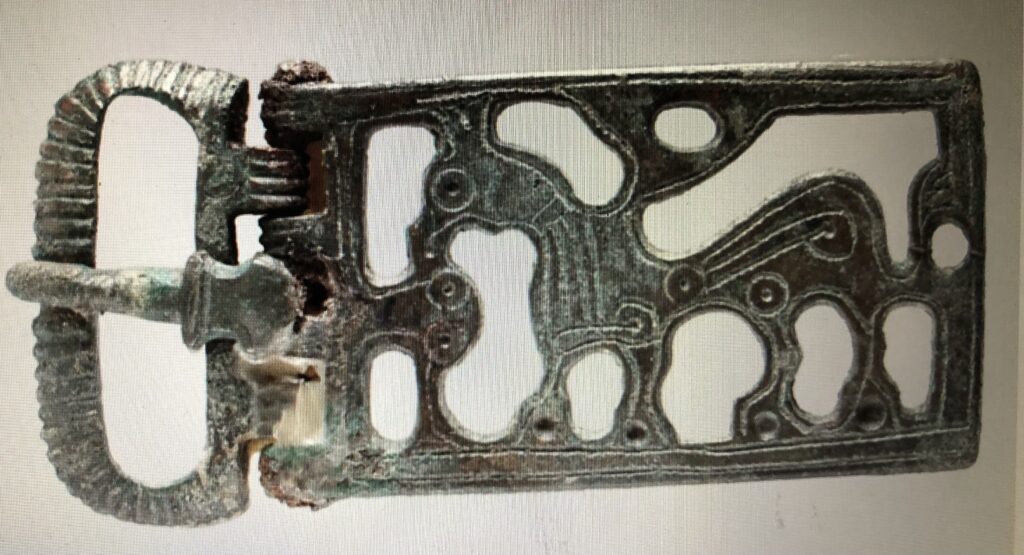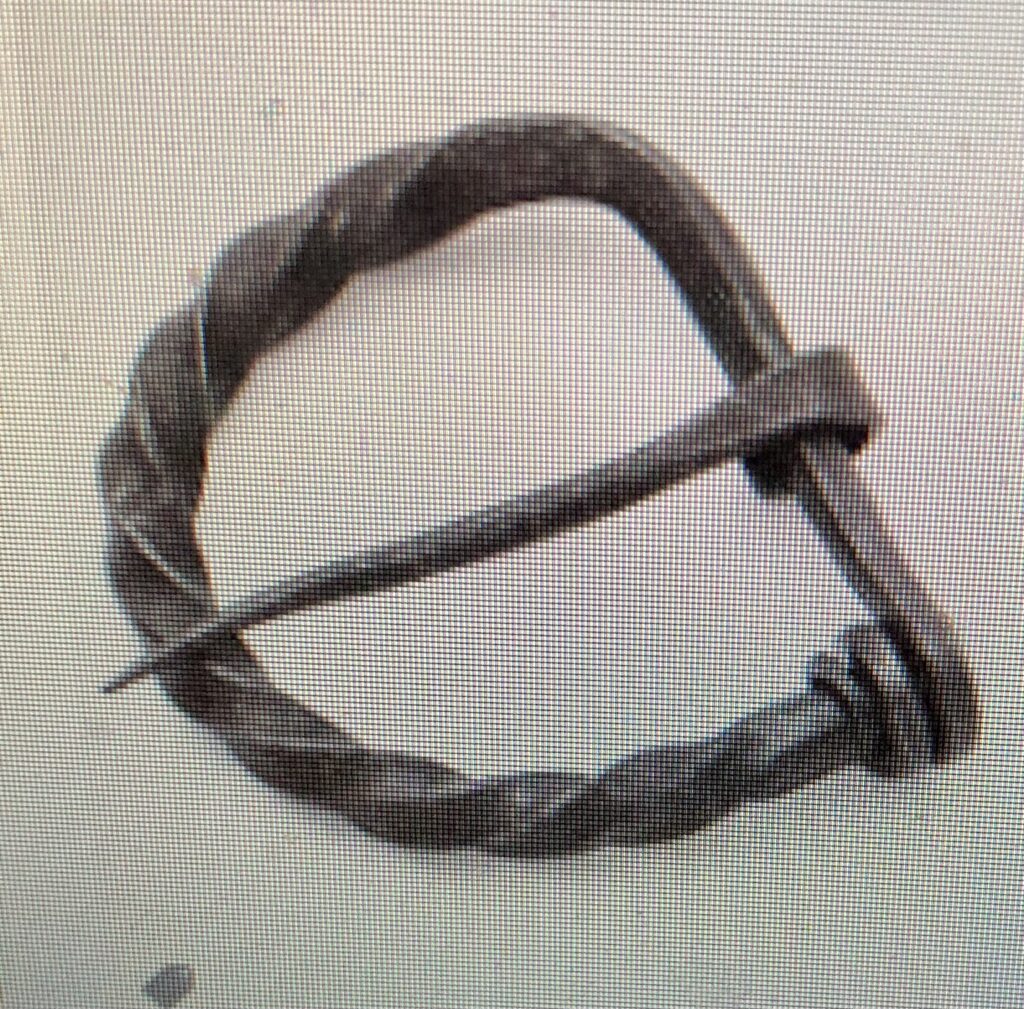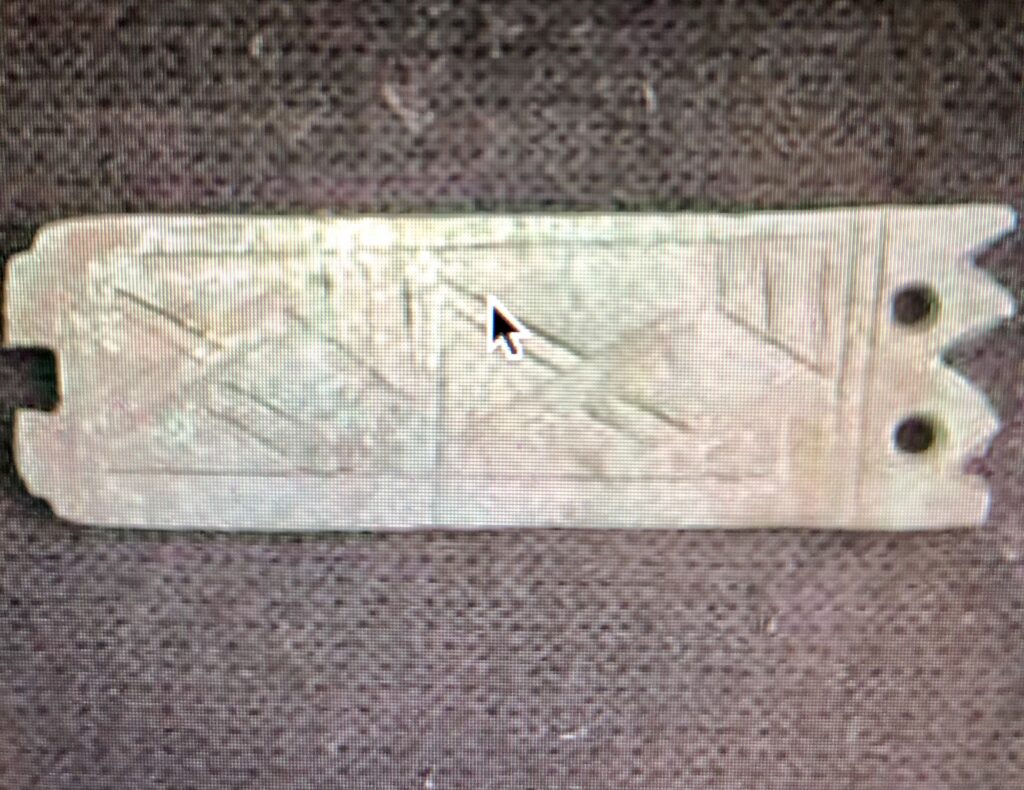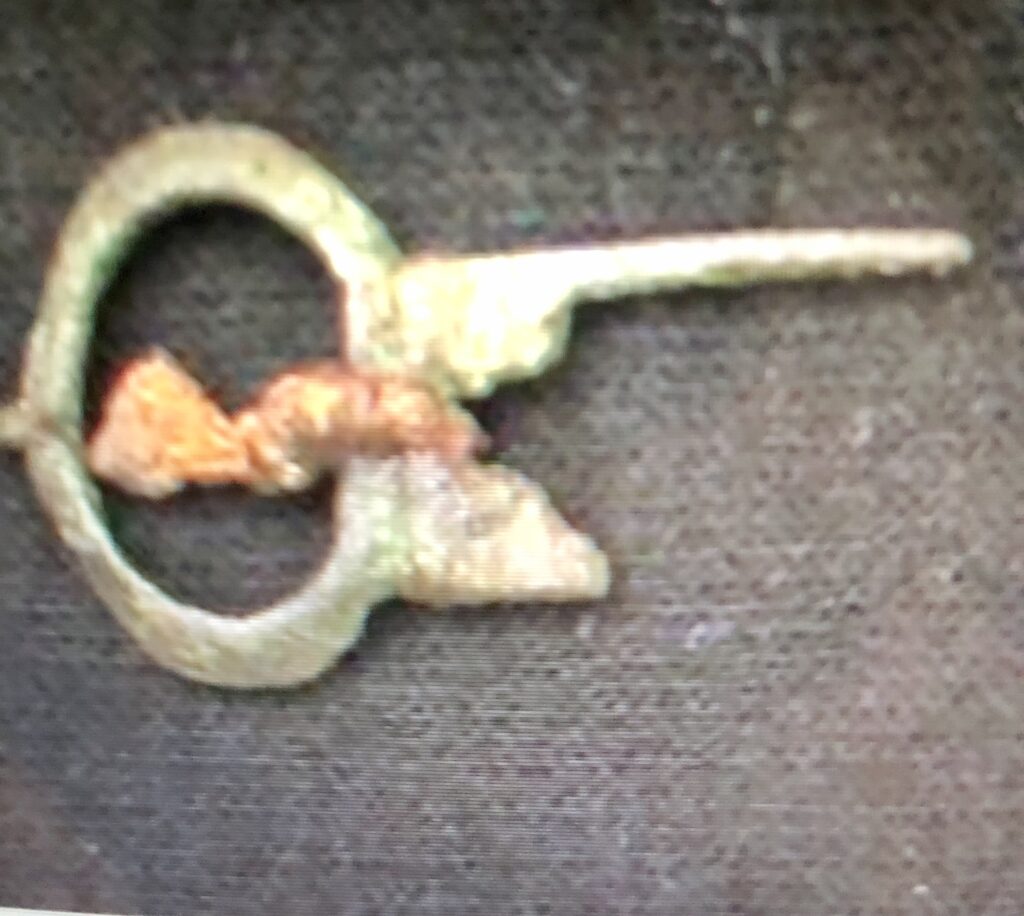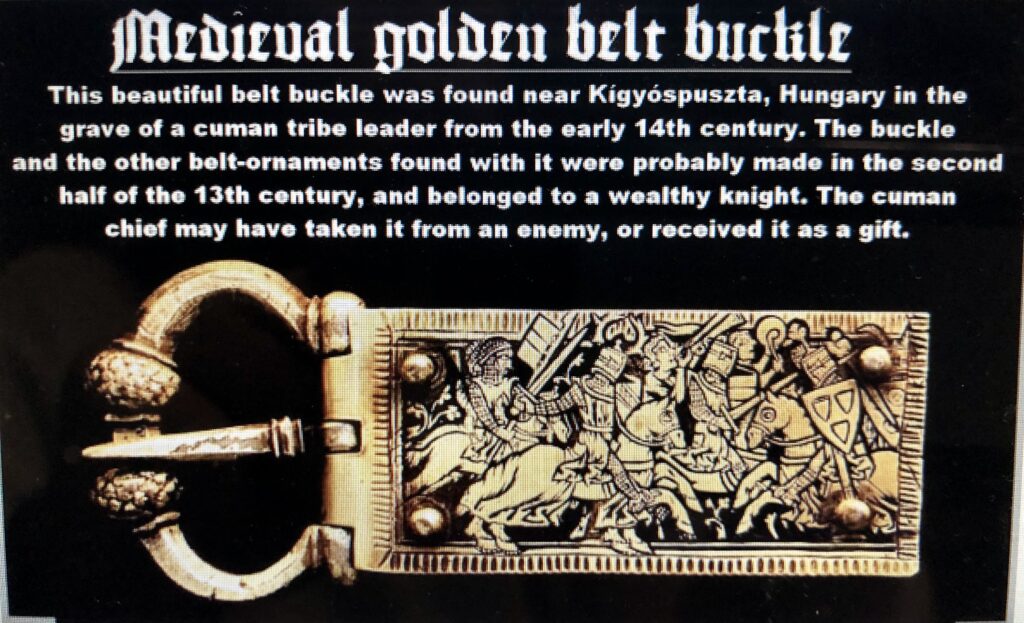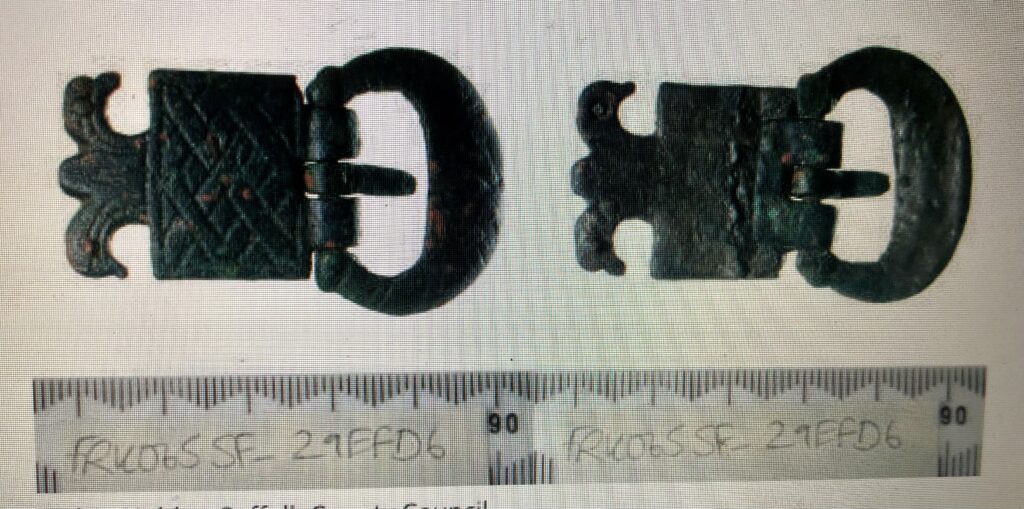 My belt is blue due to the fact that my son is a man at arms for a squire. I do not currently possess the knowledge or talent to cast the belt buckle or terminals so I purchased then.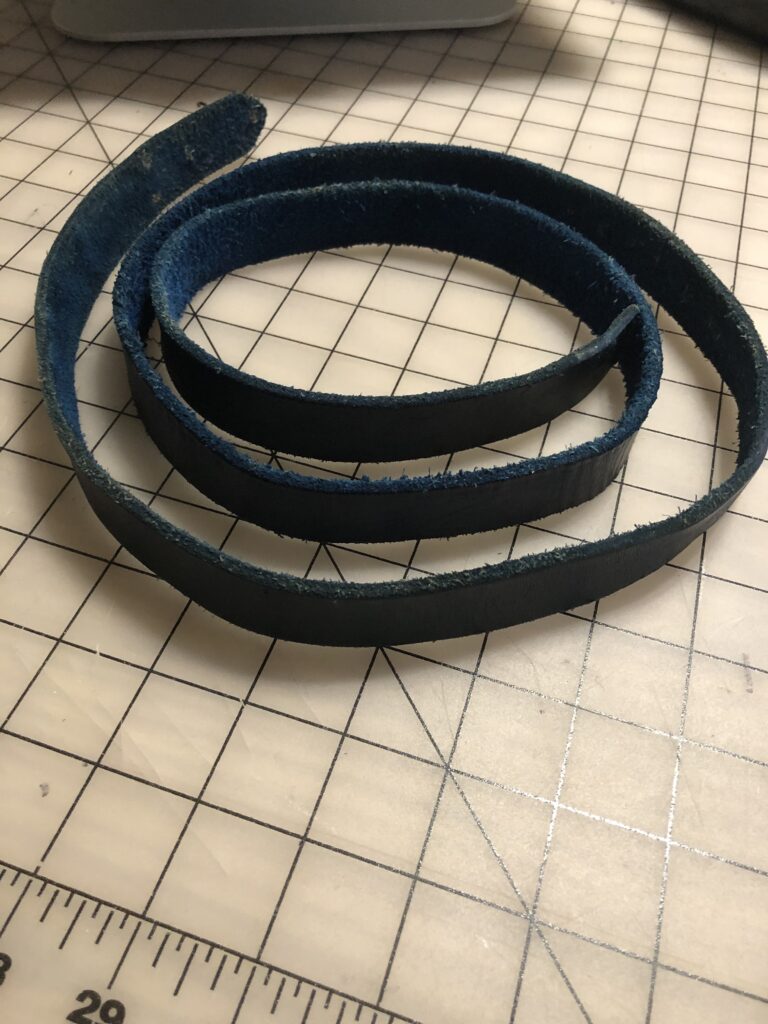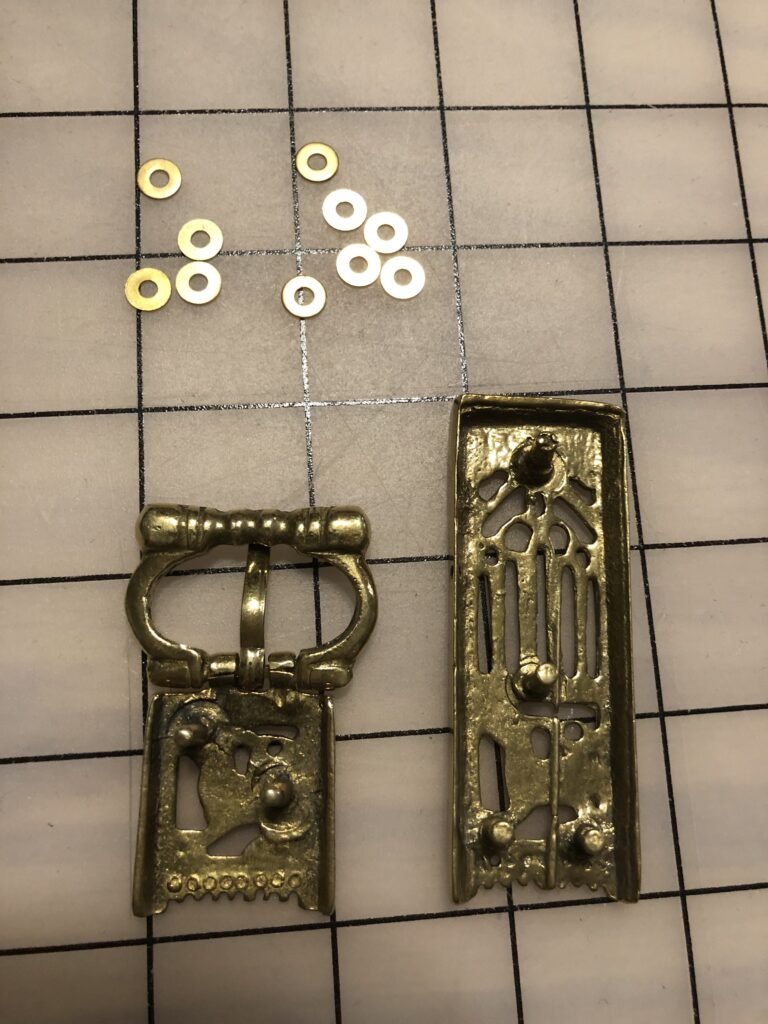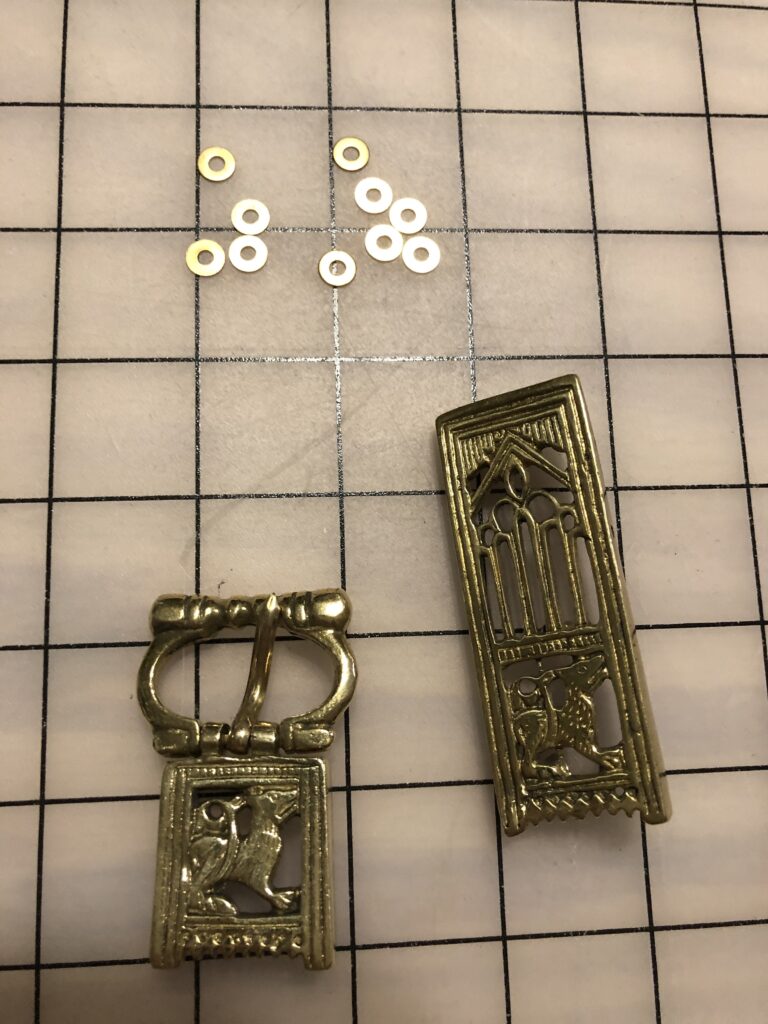 Since I have never done this before the most stressful part of this was trying not to break the posts while hammering them down over the burs. To accomplish this task I used a pice of wood with leather nailed to it (so no damage came to the piece), a hammer , linesmen plyers, a rivet setting tool.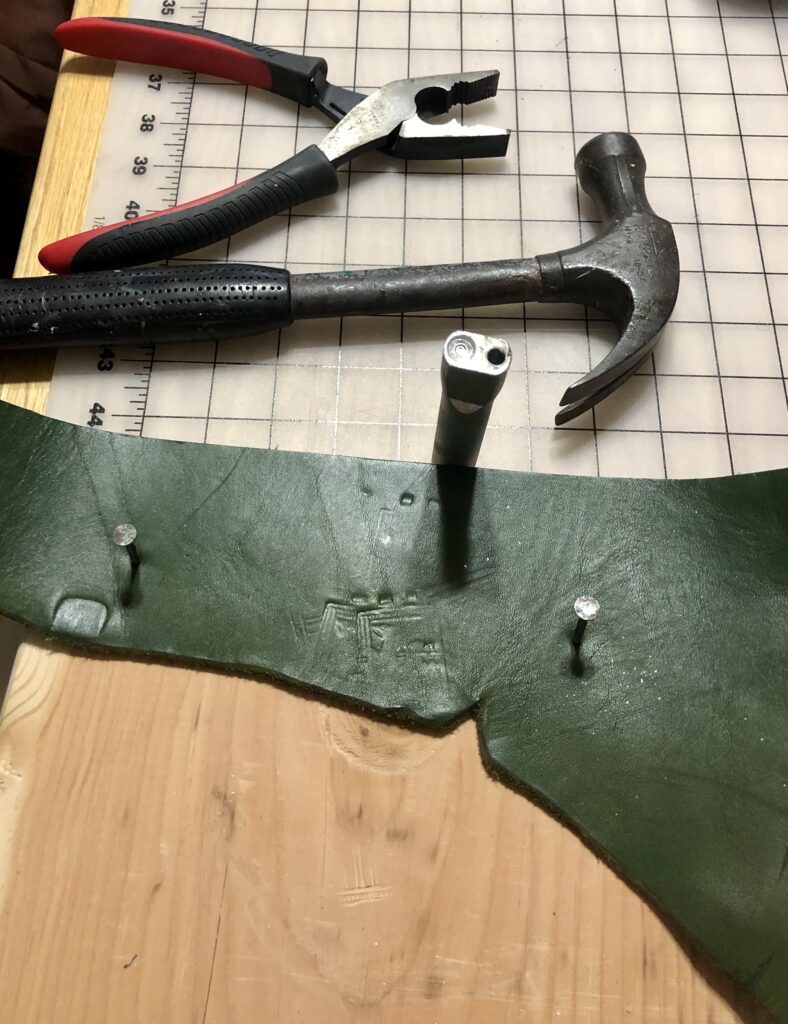 I started by pushing the belt blank onto the posts. Next I placed a bur on each post. Finally I snipped some of the excess metal and carefully used the rivet setter to gently fold the rest of the post down over the bur to secure the buckle and terminal to the leather belt. I am very happy with the result and relieved that none of the posts broke off.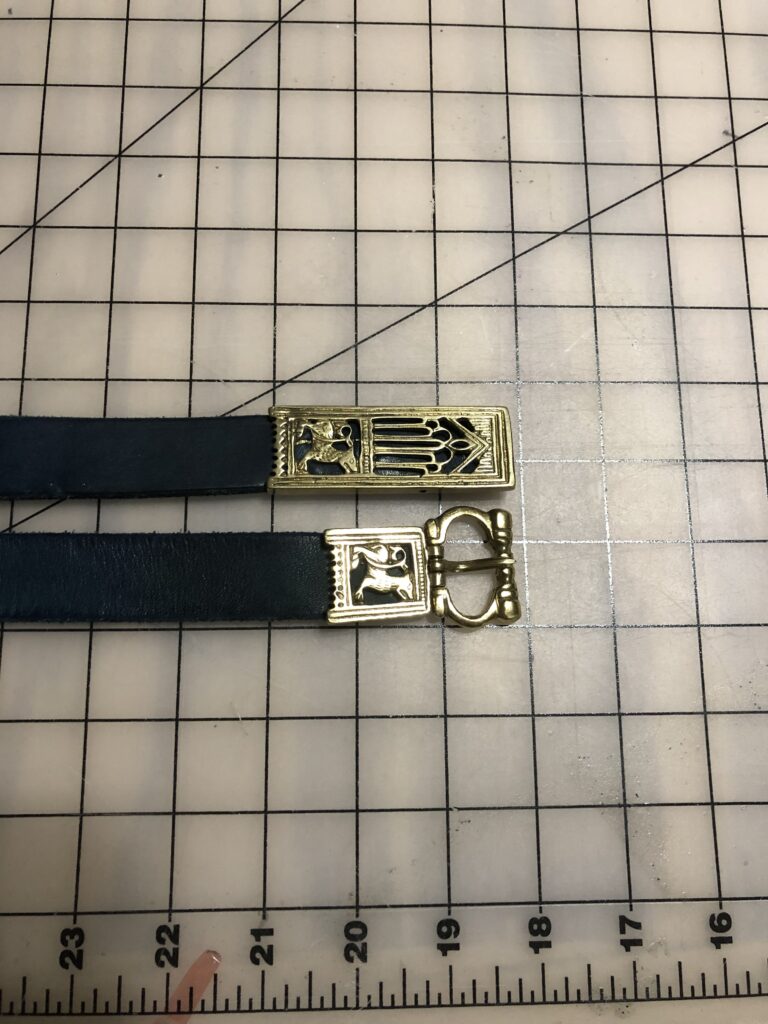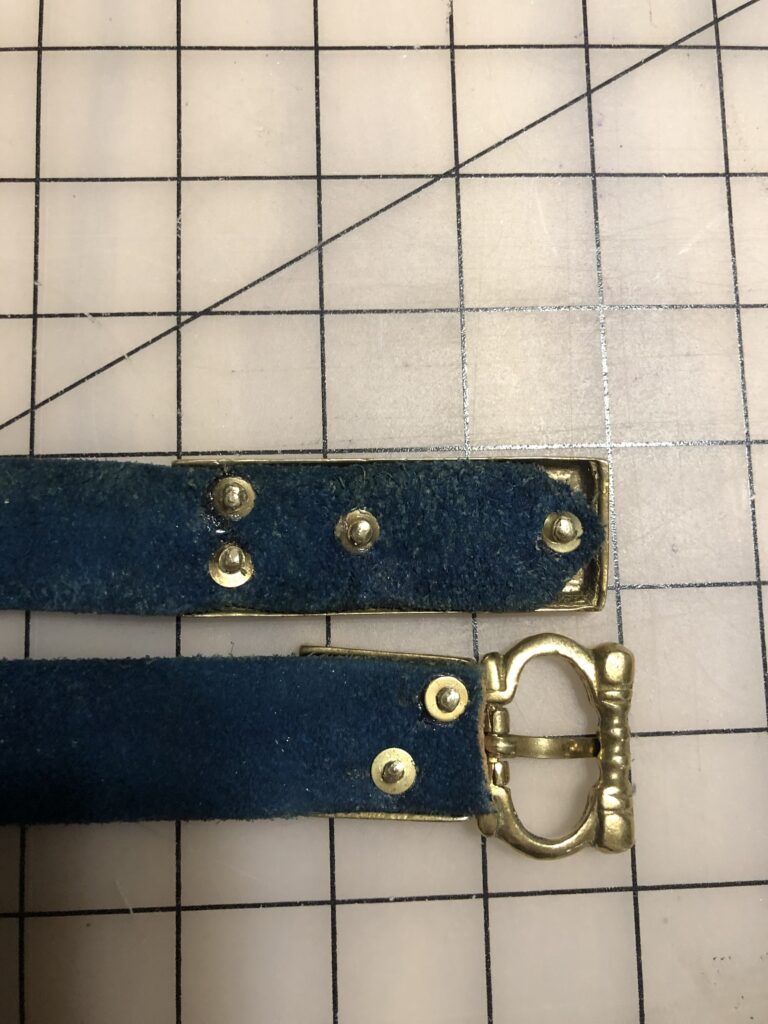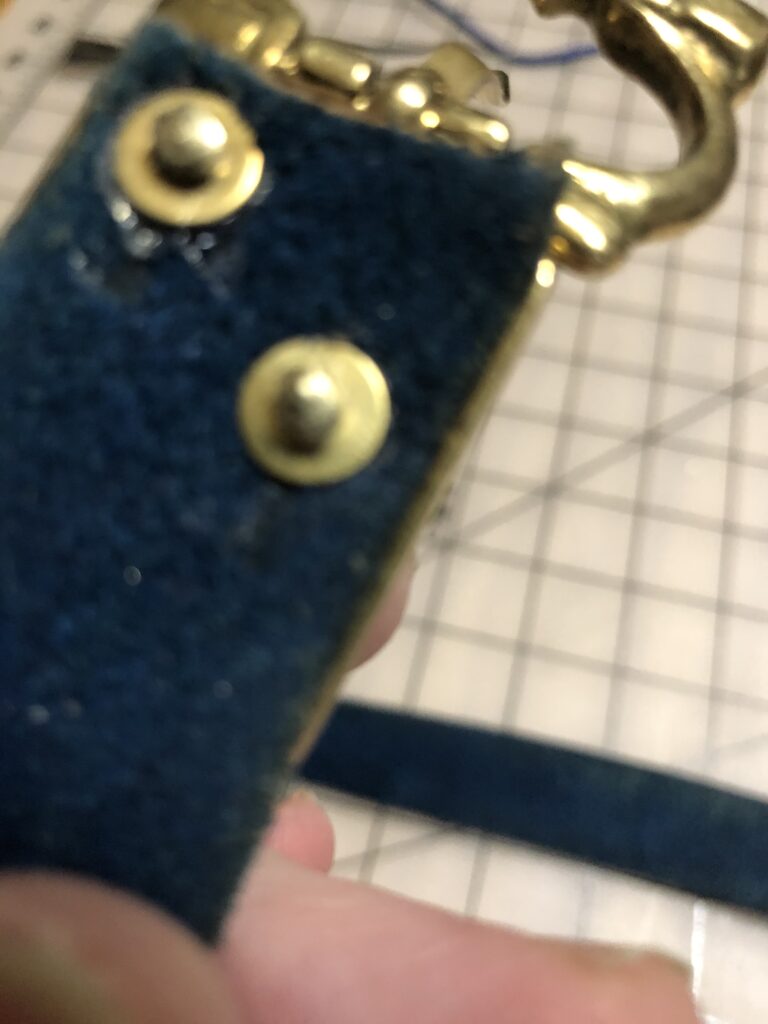 Bibliography
BBC News March 6,2008 story Smith, Catherine reporting Archeologist
John Grey Centre, Library Museum Archive Archaeology, Haddington, East Lothian,Scotland
Museum of Fine Arts Hungary
Museum of Fine Arts NY, USA gift from J. Pierpont Morgan 1917
Ricci,Seymour de. Catalog of Collection of Gallo-Roman Antiquities Belonging to J. Pierpont Morgan. Parris: C. Berger, 1911. no 226 pg 35. XII.
Kunh, Herbert, "Die Germanische Greifenchnallen der volkerwanderungezeit" Ipek12(1938). no. 7, p. 80, pl. 34 n. 28.
Egan,G. and Pritchard,F. Dress Accessories c1150-1450 (medieval finds from excavations in London)1991
Margeson,S., Norwich Households: Medieval and Post-Medieval Finds from Norwich Survey Excavations 1971-1978. 1993