I realized I had to work on the card weaving because it was going to be on my outer garmet, on the sleeves of my under tunic and on the sleeves of Nigel's outer tunic. This is card weaving that I started a few years ago and just used for demos. I decided I should finish it and put it on garb. My biggest job was untangling all of the strings because it had been in a bag for a while. Before I started on it this week I had almost enough for my outer garment. I have finished enough for my sleeves on my under tunic and have almost enough for Nigel's outer tunic. But I decided I will finish it to the end and I may find something else that it can go on. The thread is linen and all of the garments I am putting it on are linen.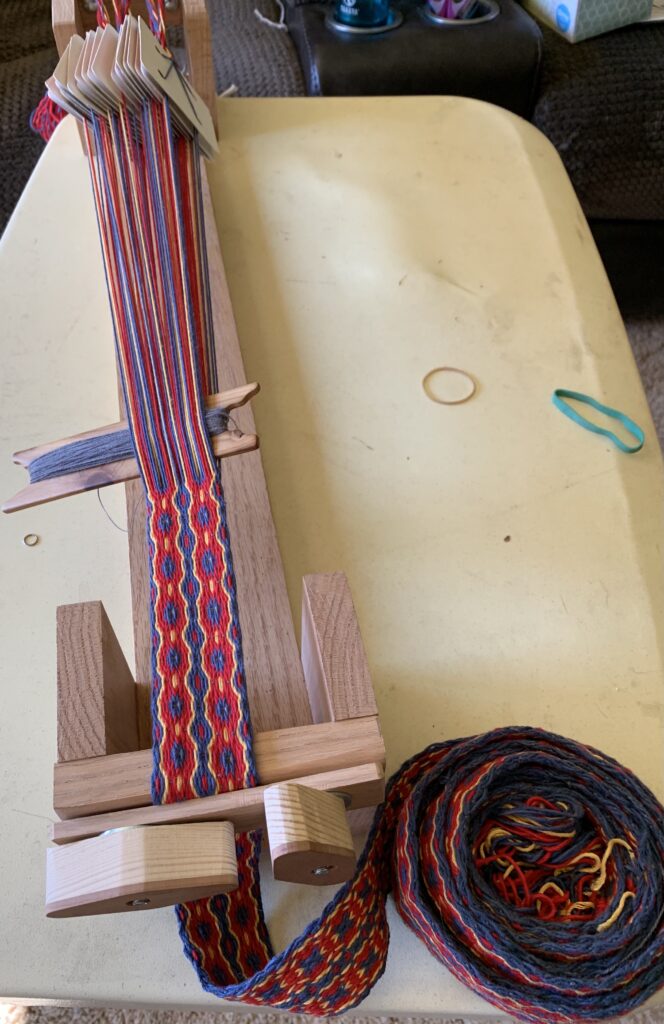 The task I spent the most time on this week was nalbinding socks. Because of the stitch I am using I am not sure if I have yarn to complete both socks. I started the second sock with the same yarn as the first. I will make the heel and top of both socks a different color.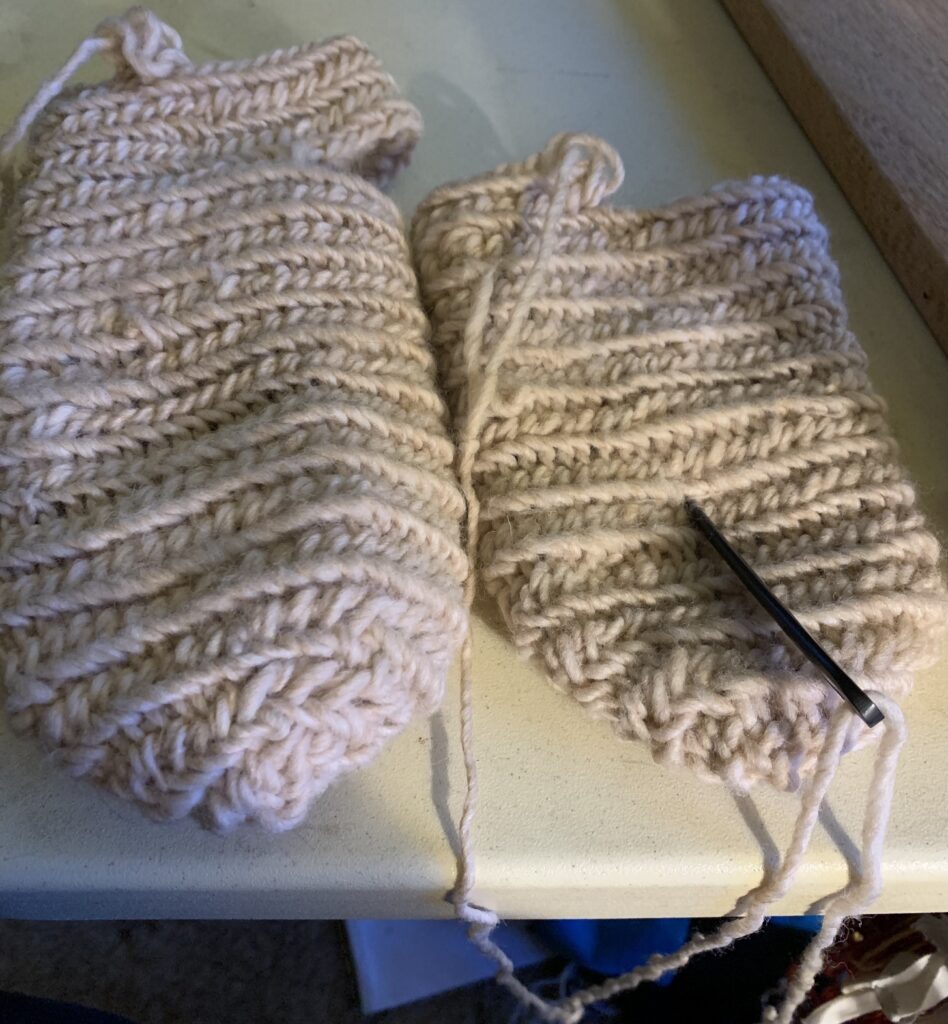 My under tunic has the major seams sewn together. I have to admit I made a mistake in cutting it out. I did it as a t-tunic but I cut the fabric wrong. So I know have a seam in the back that was not planned. I didn't have enough fabric to start over. Then in my hurry to get it cut out correctly – I made it too big. When you do a t-tunic you need the bust in 1/4 not 1/2.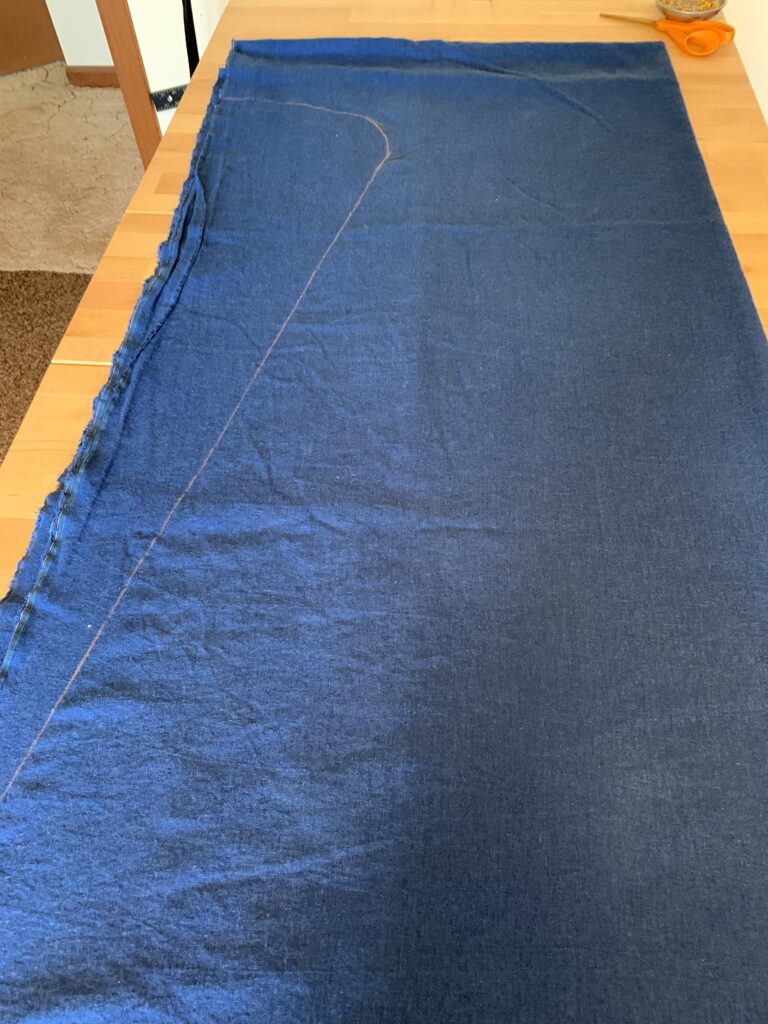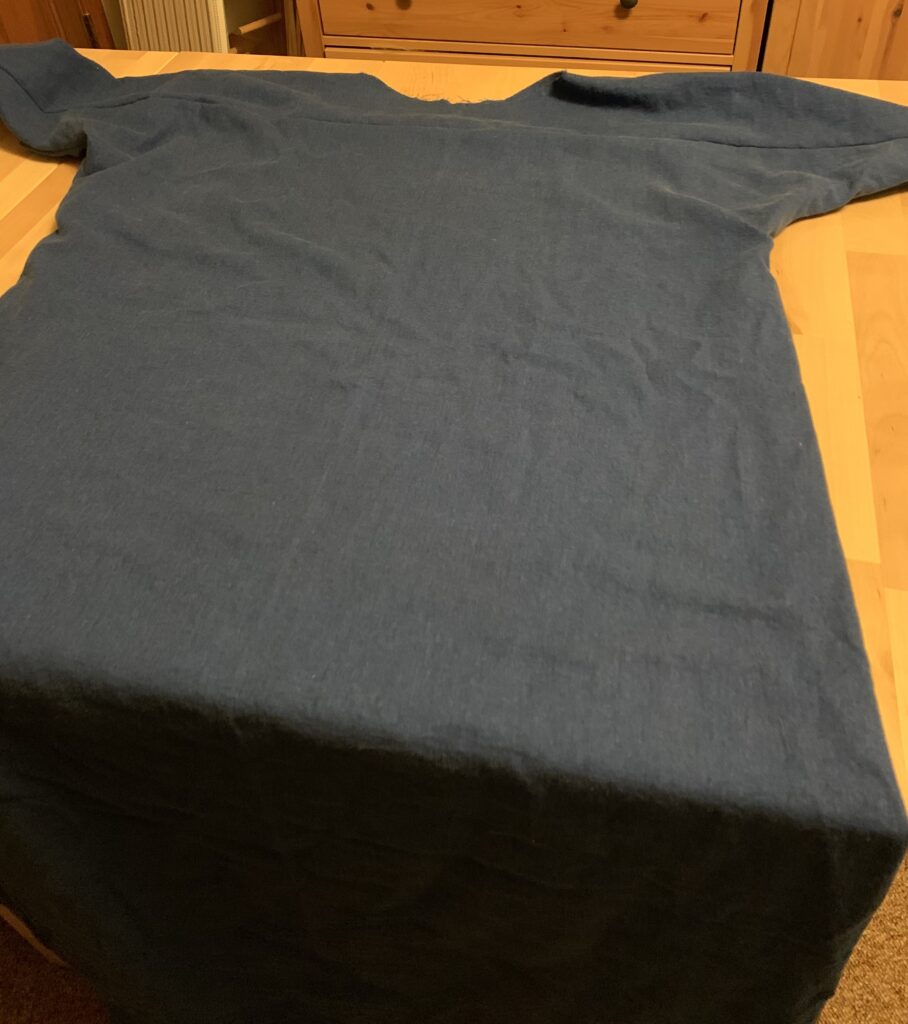 Nigel's cape is finished. It is not tailored but consists of a rectangular piece of fabric. It will be clasped at the right shoulder. This was found on late period Anglo Saxon paintings. There is a similar one buried in grave 5 at Snartemo Norway. It was woolen and had card woven trim on it. The trim could have been used to start the weaving process on a warp weighted loom. I put inkle weaving on the cape because I already had 2 card weaving projects and inkle weaving goes quicker. The blue yarn was hard to inkle weave but it looks so good on the cape.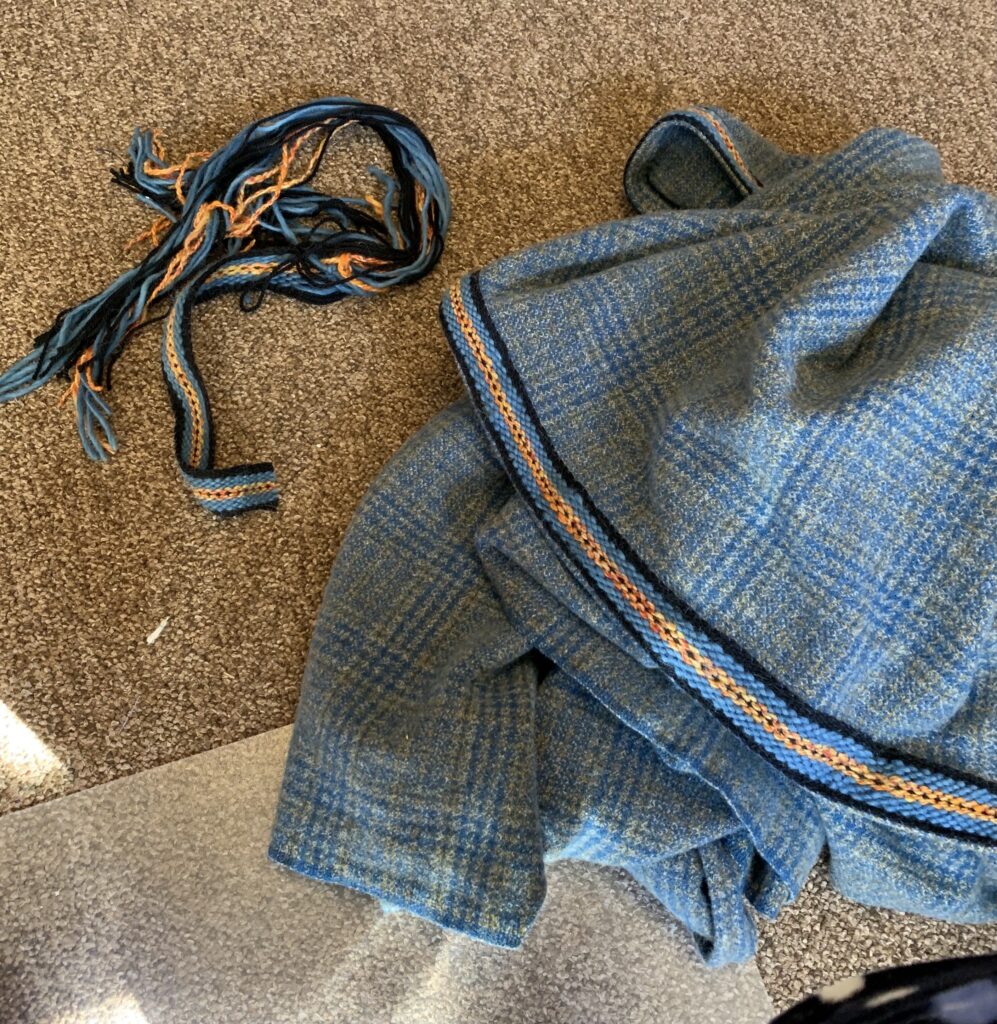 Nigel worked on shoes. The designs are taken from Hedeby find. Nigel is going to modify them to compensate for severe pronation in his foot.