A couple of days ago I ran into a big mistake as I discovered I had cut two of the right-hand side pieces instead of a left and right. So I had to "frankenstein" material from the scraps I had left to make a piece of fabric large enough, and the correct shapes to recut the pieces. Thank goodness for stripes that can hid the patching.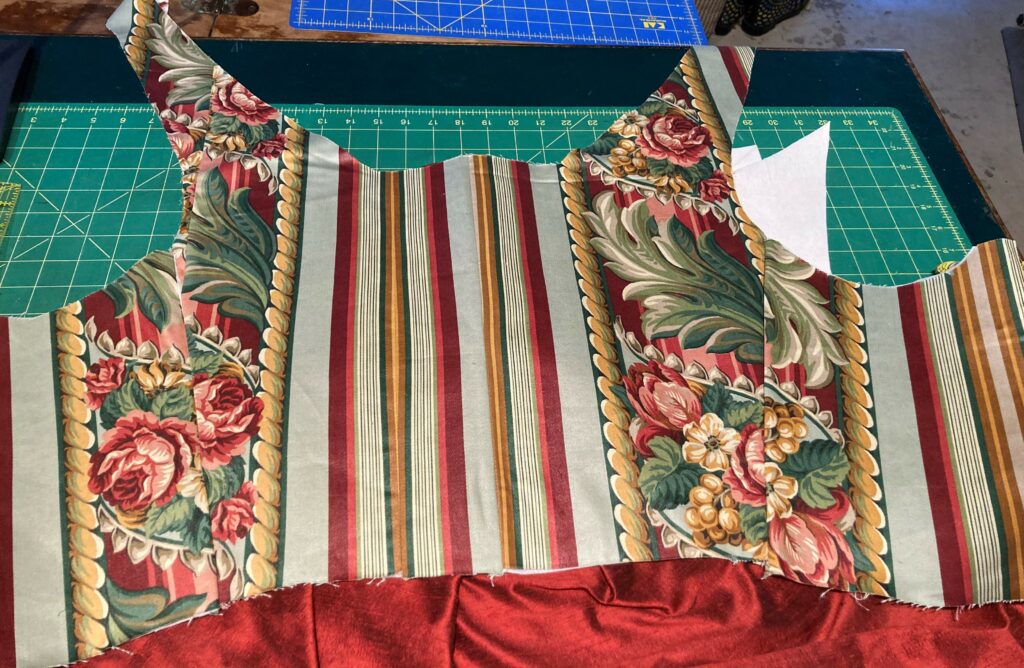 The bodice back and sides are completed – here are four layers. The print, interfacing, sail cloth and silk for the lining. After attaching the lining I realized some of the stiffening material was not securely attached to the overall garment, so I did some channel stitching following the strips to secure all the layers together. Now I need to finish the front pieces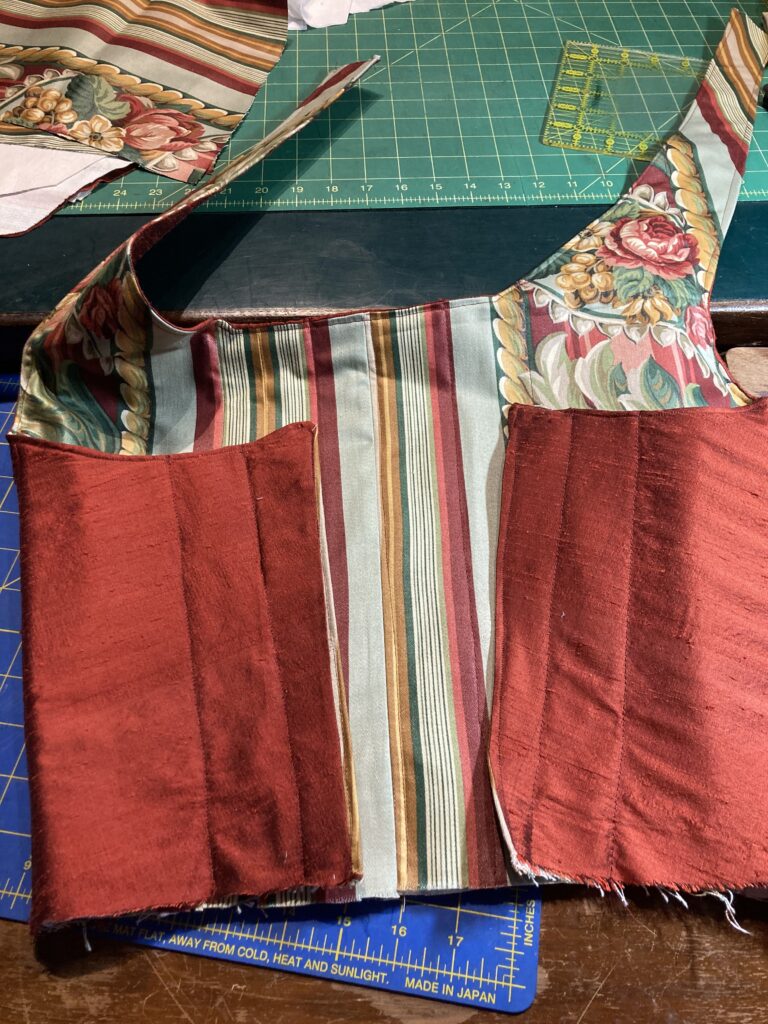 I realized I needed more material for lining the kirtle than I had purchased so went scrounging through my "stash" and I found this pinkish sild. YARDS of it. I have no recollection of where or when I acquired it but I was glad to use it.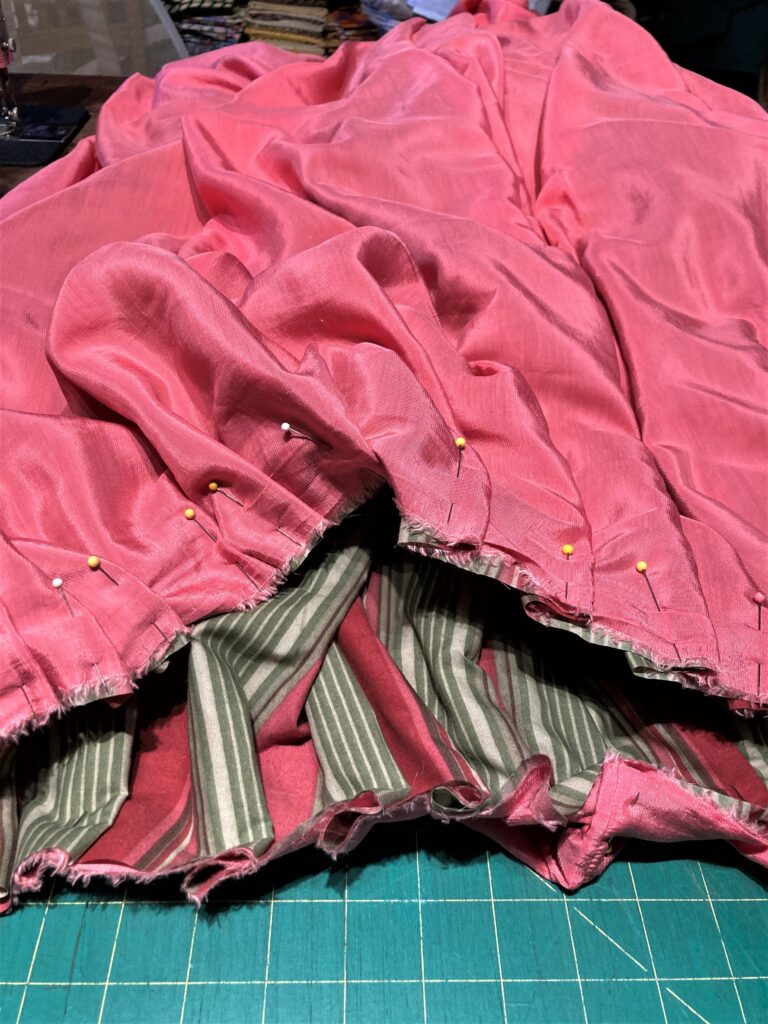 I needed to insert pleats along the waist. Instead of using a ruler and marker to mark the areas for the pleats I am using a revised quilting hack. Marking the spacing on your finger so I could work around the waist and pin the pleat at each mark instead of marking then going back to pin. I then machine basted the pleats to hold the shape when I attached the bodice.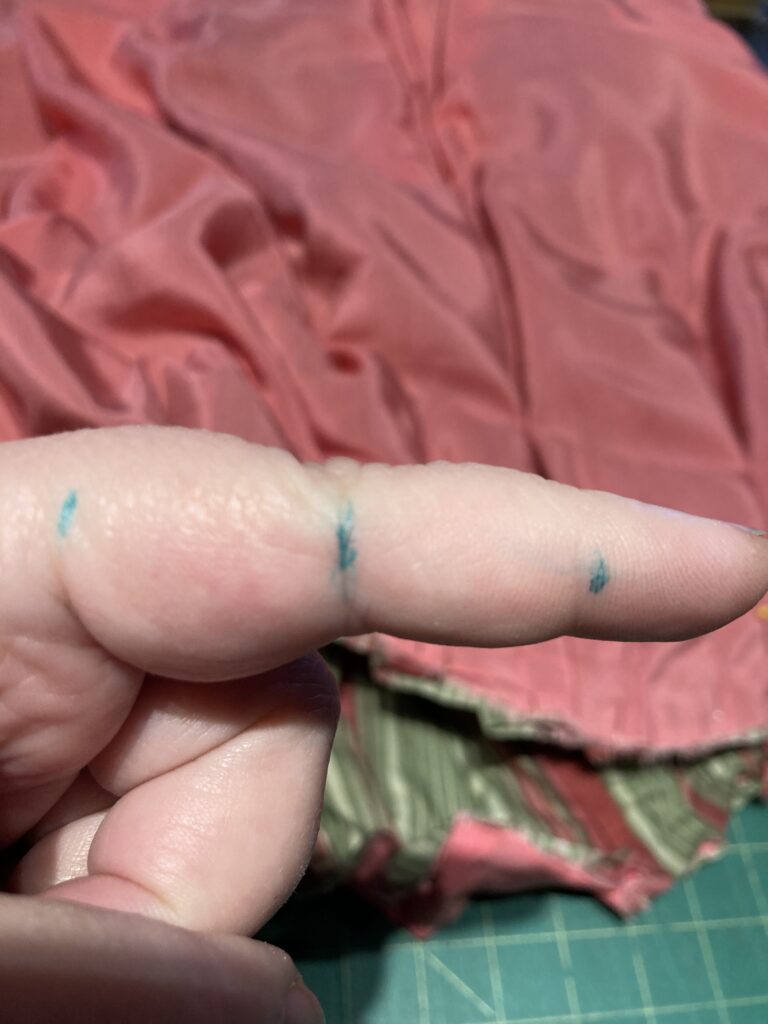 These are the sides of the bodice portion of the kirtle. No pattern used – just winged it by cutting rectangles for the bodice and straps. Each piece has heavy duck cloth layers between the material and lining to act as a stiffener.  I elected to use a grommet kit for the lacing holes instead of doing them all by hand, the duck cloth providing strength to the lacing holes. The lacing is a set of long shoelaces I found in matching colors.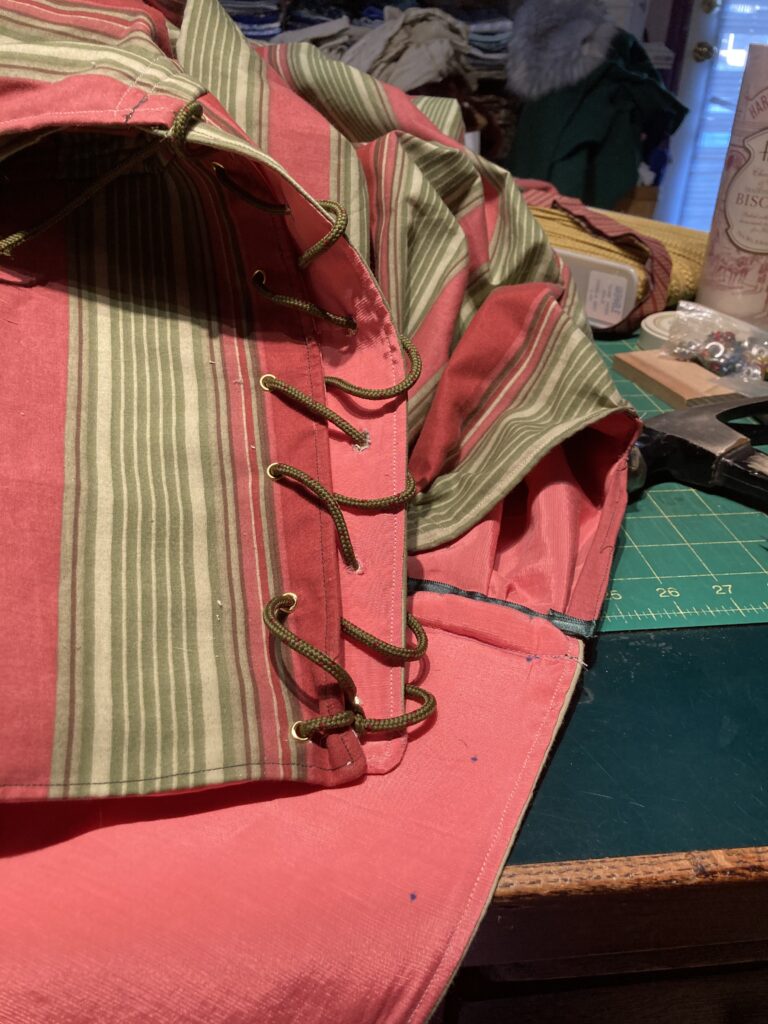 She is basically done! it will need to be hemmed once I finalize the shoulder straps which will determine the final length.