Monday, 3/8:
Got the hand-finishing done on both pants, just need drawstrings for them.
Mostly done with my documentation. I enjoy writing research papers so I did do a 'long form' documentation, now it's mostly editing it down into bullet points and sewing notes.
---
Tuesday, 3/9:
Did the finishing on the red shirt. It's a bit wonky but the general plan is to remove this bit once I get the gold embroidery in; this is just holding it until that goes down.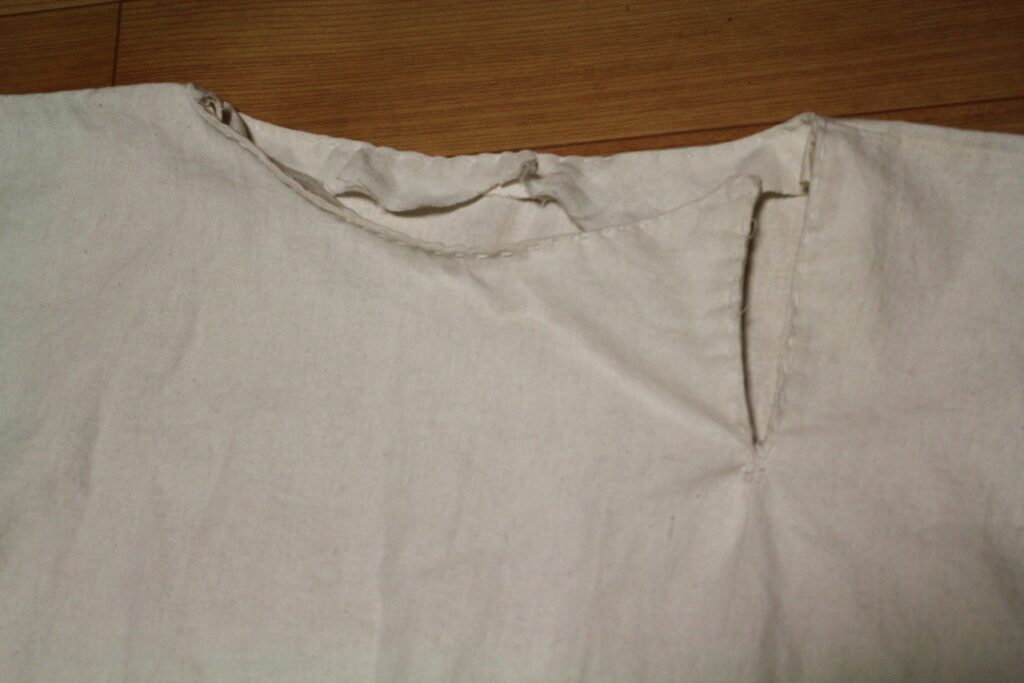 ---
Wednesday, 3/10:
Finally finished the white shirt collar! I don't know why this was such a struggle for me. Tried everything on again just to see how it fit. The difference between the two shirts is noticeable since I fixed my errors in the red shirt, but everything lies well and looks nice. Both shirts are cut a bit big on me on purpose although in the future I think I'll slim down the sleeves at least. The white shirt has the off-centre collar slit that became popular after the Tatar invasion, although it is not the slant-collar that is often seen in out of period examples.
I've got the two base layers done (minus socks) although not decorated and now it's on to the coats.
After I repair the white pants though–my gym routine seems to be a bit too good and I have once again burst the seams on the inner thigh while making some gremlin poses. I took the original measurements back in the beginning of February and didn't expect such a difference, more fool me.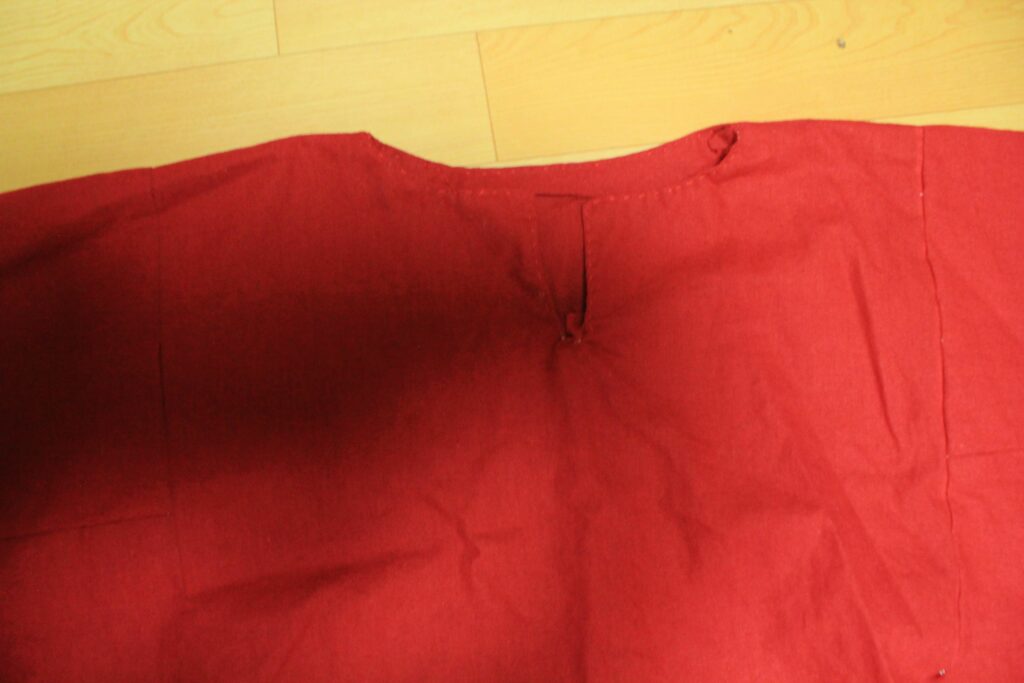 ---
Thursday, 3/11:
Got some more red embroidery done–the hemline is almost finished, just cuffs and neck after that. I'm a bit worried about finishing all of the decorations but, well, we'll see. Tomorrow should make it a bit clearer at what I can realistically aim for.
Posted 3/11 at 20:02 local time