I am now officially behind in my progress. For the last week I have not felt well and accomplished basically nothing. Yesterday and today I have been quite productive and have caught up a bit.
It feels weird not to be starting this post with my documentation on these pieces since it was all submitted yesterday. I used medium weight linen to make these hose. I drafted my own pattern to create them.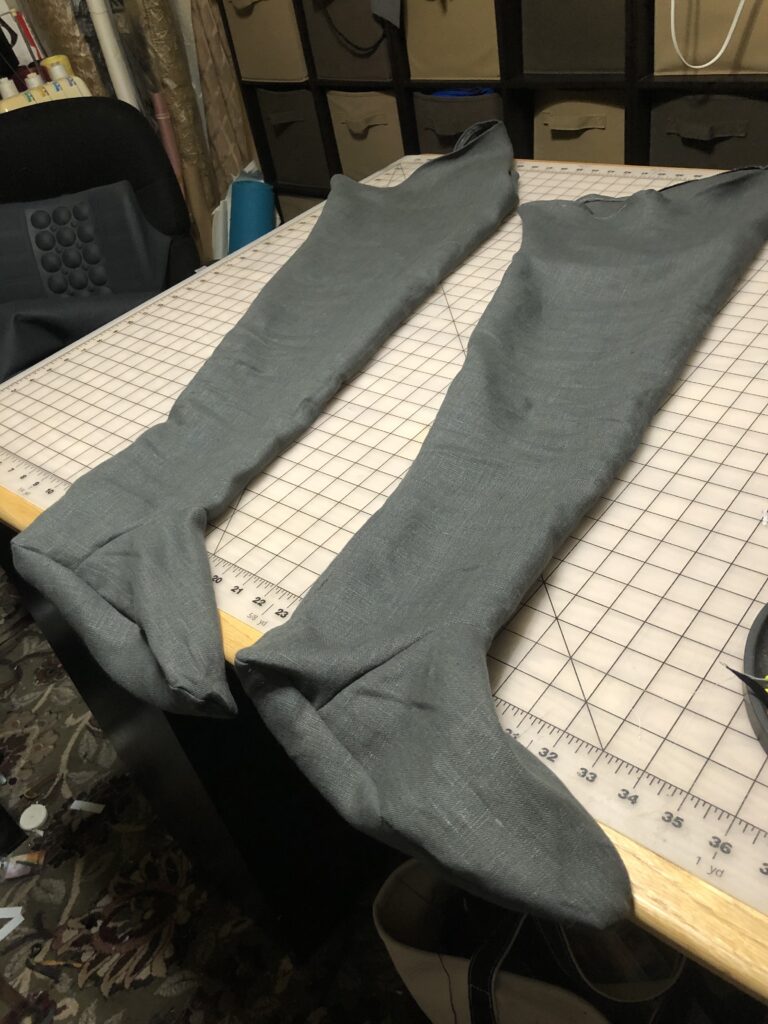 For the hood I used wool for the outside shell and light weight linen for the inside lining. I purchased the trim since I am not advanced enough to make my own yet. Maybe next year but I think I tried enough new things on this project already. I drafted my own pattern for this piece as well.