I'm so close to being ready to start this challenge. I need four patterns: a serk, a smokkr, socks and shoes. My patterns are really more cutting layouts, since my clothes are all rectangles and triangles, but "patterns" has fewer syllables.
The serk (undergown) and smokkr (apron dress) patterns are done and ready to go.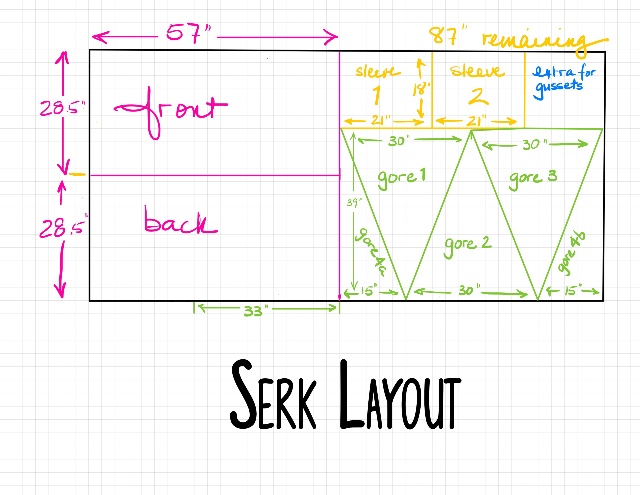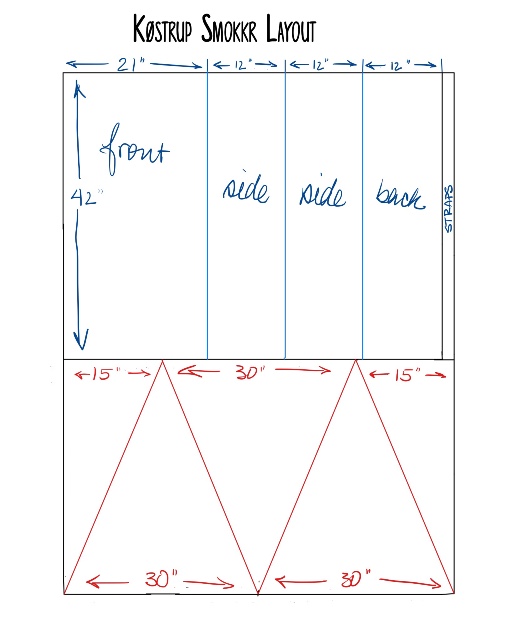 I made two layouts for my smokker, the second one because I forgot that I'd done the first. In both, because I have just finished making a shirt and a tunic, I added a layout for sleeves.
Apron dresses don't have sleeves. Not having to reserve fabric for sleeves and gussets means that I can make this dress that I've never made before, that I sort of made up using semi- educated guesses, using about the same amount of fabric as I use for my usual Hedeby smokkr. Most of the width of the skirt will be in the back, so this may give a swish as seen on the small metal figurines from Birka.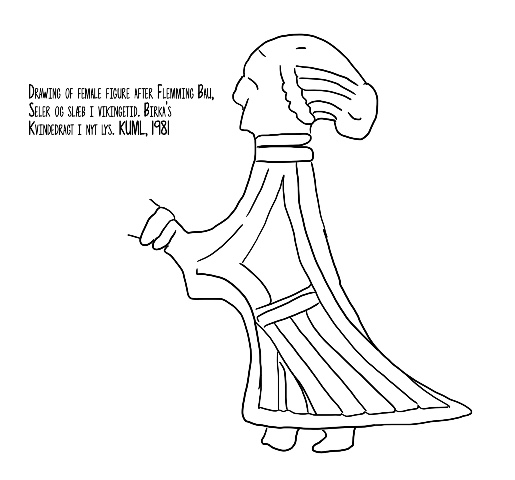 As for the serk, I learned something very important while making a man's tunic a couple of months ago: inserting gores into a panel of fabric by hand is not only not scary, it's really pretty easy. Therefore I'm inserting CF and CB gores to add more room to walk (and for extra practice at doing it). We really don't know what the serks actually looked like, so my usual practice is to make mine similar to extant tunics, but longer. This one is based on the Skjoldehamn cote, commonly classified as Nockert Type 1.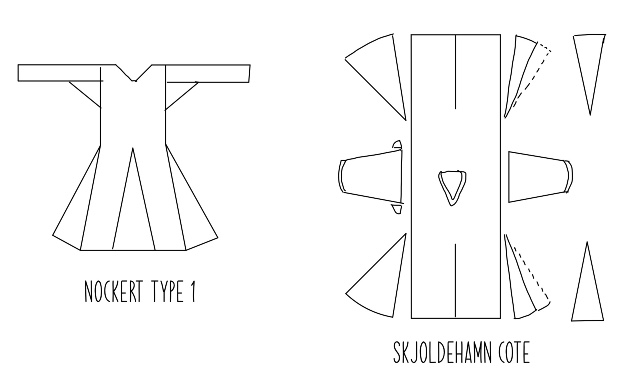 So those are my two main patterns for my outfit. I'm going to spend the rest of this week designing the patterns for my socks and shoes, so I can get up bright and early on Saturday and get most things cut out and get to sewing. (Yes, yes, I'll do the materials picture before then. No pressure.)
In the meantime, I still have to work tomorrow. Night, y'all.