In the 14th century garters were worn by men and women. Mens were much more decorative due to the fact they could be seen. Garters were primarily woven until the 15th century. These woven garters were wrapped and tied just under the knee to hold up socks and hose. Garters were made from a variety of materials like wool, silk, linen and leather. While many were plain colors such as black and white or neutral colors, in the 1320's they started to become a status fashion accessory. These garters were brightly colored and often matched the wearers outfit. Some of the more decorative garters had things like ribbons, braids and strips of fabric added to them. Regardless of whether the garters were simple or decorative the base needed to be made from strong materials to stand up to daily use. Each pair is custom made to fit the individual wearers leg.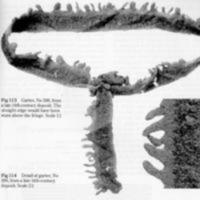 The above shown garter is from the late 14th century and was worn with the fringe hanging down. This is an extant piece shown in the London Museum.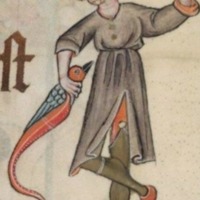 This picture from a manuscript in the British library shows a man wearing garters. (British Library Add MS 42130,fo.60r)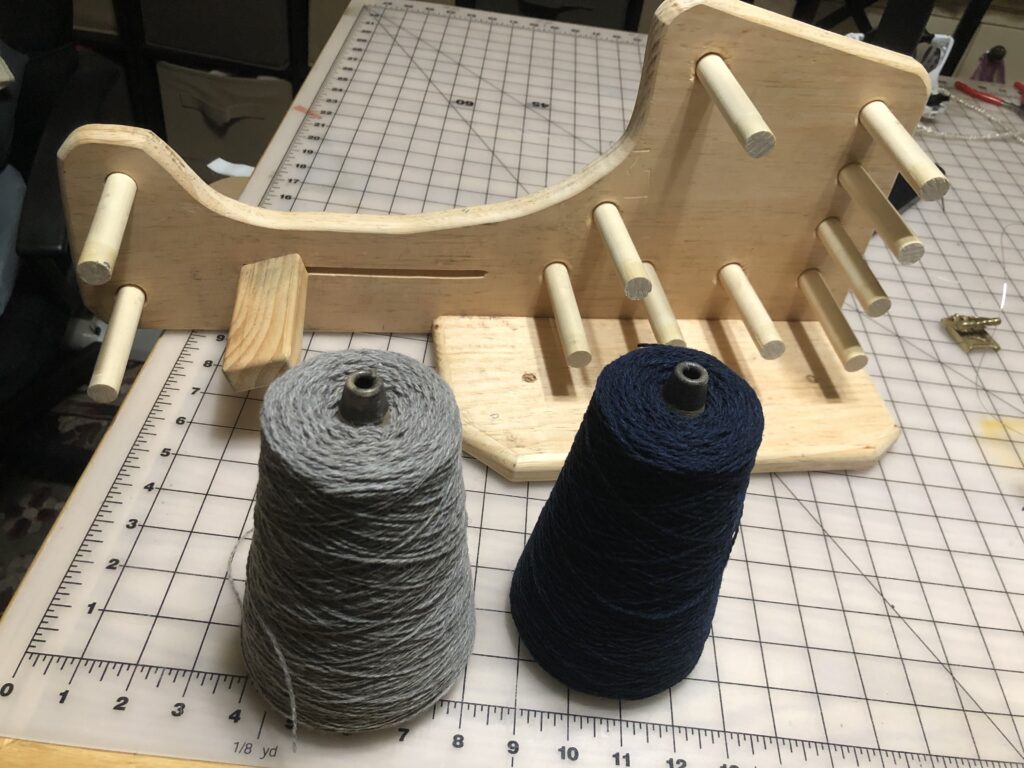 I used 100% virgin wool yarn for this pair of garters. To make the pattern for the garters I used Carolingianrealm.blog. I am making this dark blue and grey to match the rest of the pieces in the ensemble. After measuring my sons calf, I determined they needed to be 30 inches long. I am aware that in period these would have been tablet woven, likely on a backstrap loom, but I do not have access to one so I made them on an inkle loom.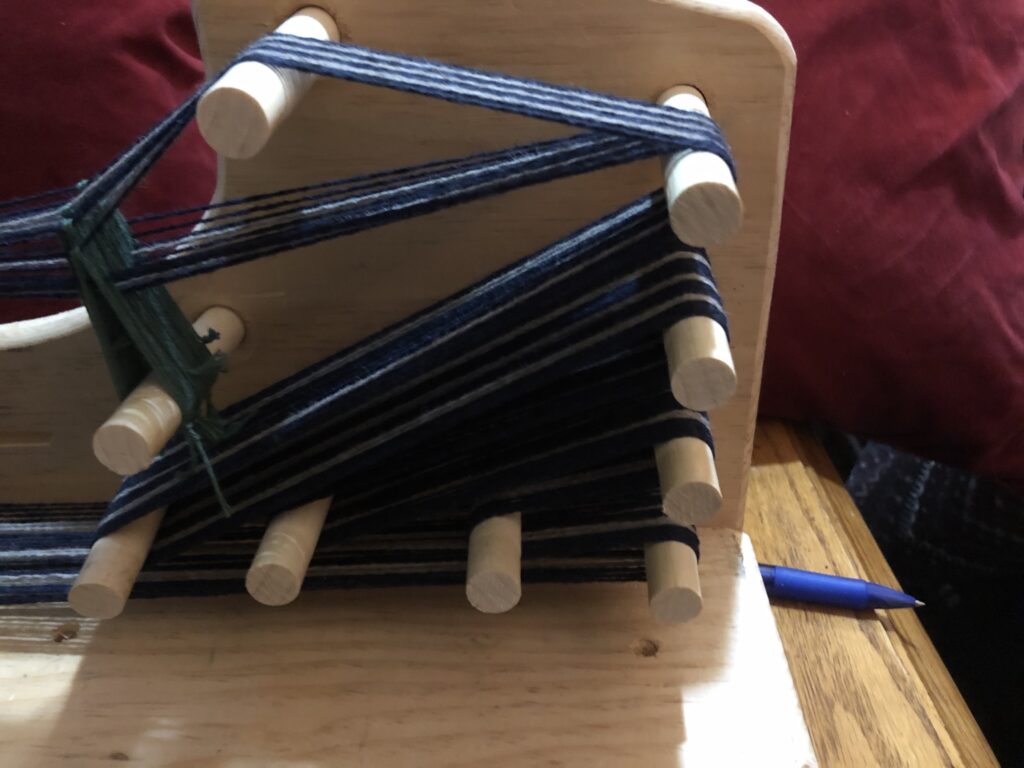 Warping the the loom correctly was the most challenging part of making these garters. I ended up doing it twice since I made a fatal error the first time.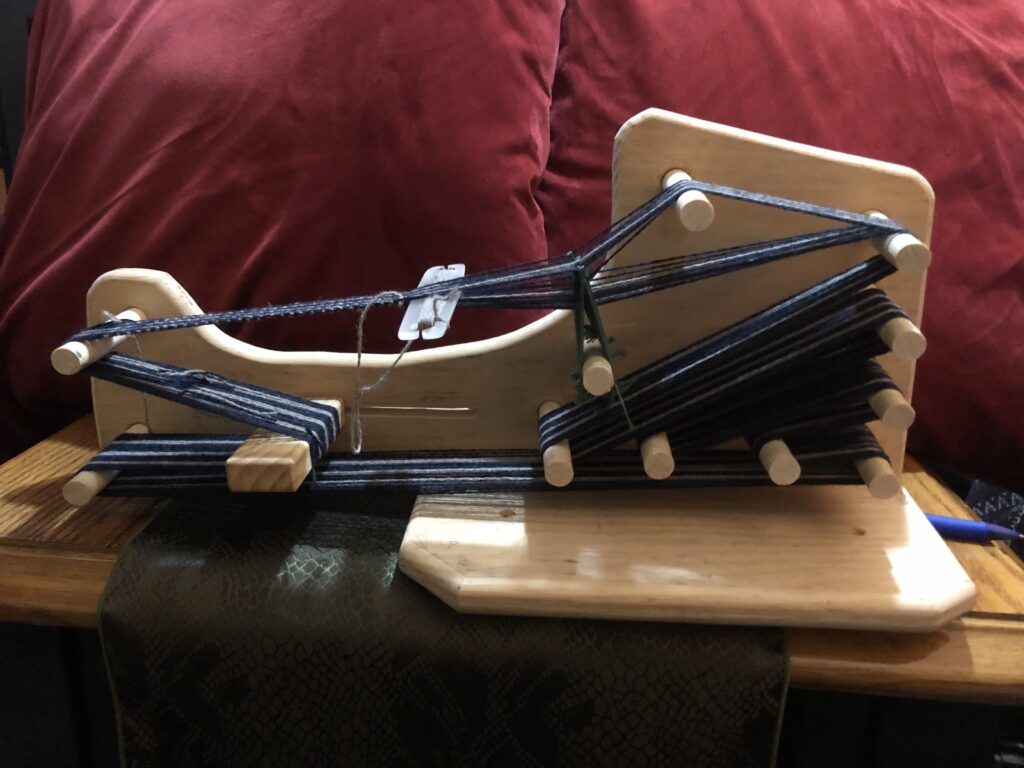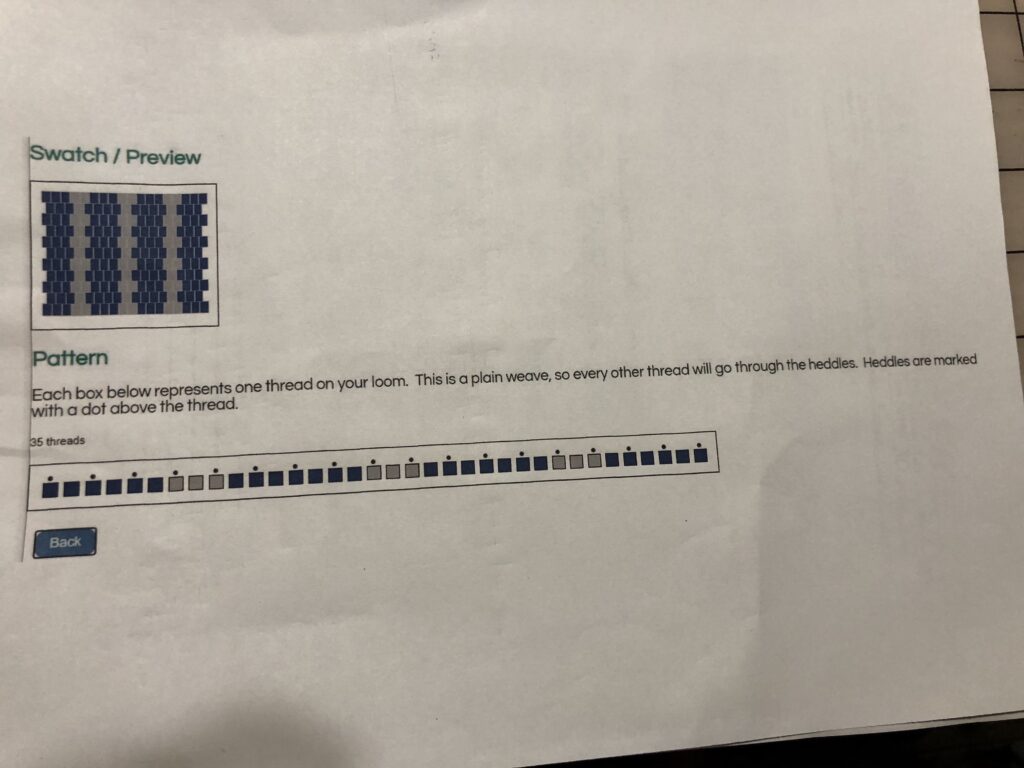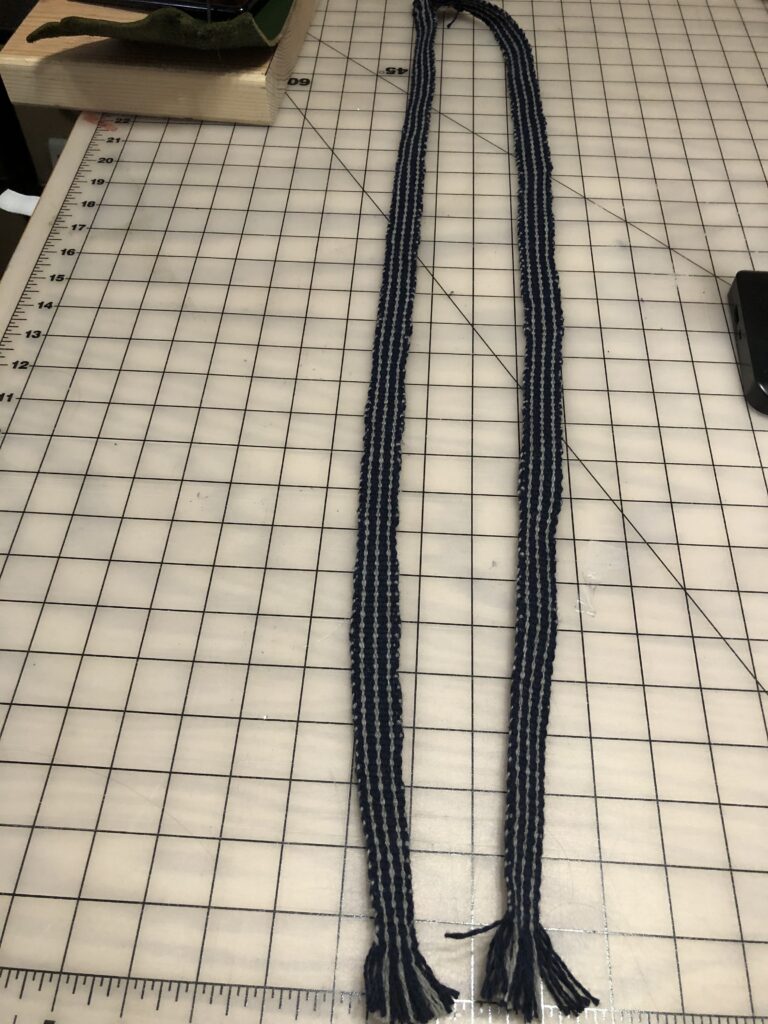 I am pleased with the way the garters turned out since this was my first ever attempt to weave anything on a loom.
Bibliography
medievallondon.ace.fordham.edu
Courtship in Tudor England Ancient History Encyclopedia June 28, 2018 by Carson,Eric
textiles and clothing c1150-c1450. Woodbridge: BroydellPress 2012 by Crowfoot,Elisabeth, Pritchard,Frances , Stanilind,Kay , Baker,Edwin , and Unwin,Christina
"Garter"Museum of London http://collections.museumoflondon.org.uk/online/object/309350.html
Encyclopedia of Medieval Dress and Textiles in the British Isles c. 450-1450 by Owen-Crocker, Gale R, ed12,