My outfit will be based on the women's attire from the murals in the leather-lined domes of the Alahambra. Resources on women's clothing in 14th century Spain are not as abundant as one might like, but I have always enjoyed these particular depictions and thought it would be interesting to complete an outfit.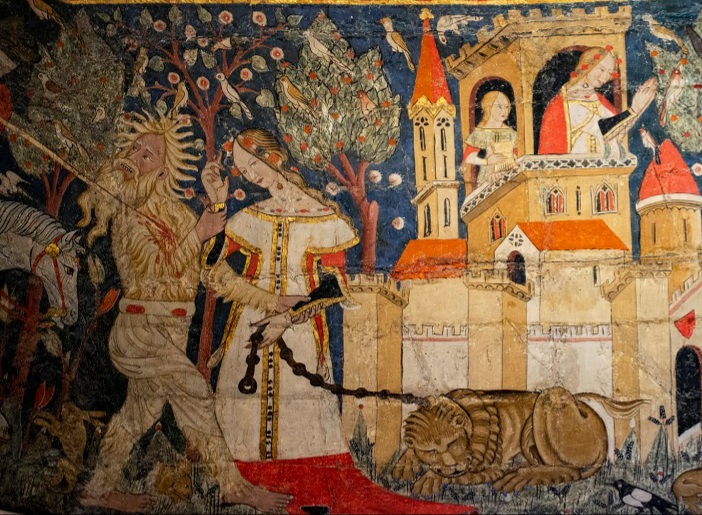 The ensemble consists of a black saya, which I will be making of wool, a red second layer saya, also to be made of wool, and a white sideless surcote, which I will be making of silk. The gold trim will be of silk as well. Underclothing simply consists of a camisa, and perhaps calzones/drawers. I'm making some red hosen/calzas to complete the outfit, as I wait for my fabric to arrive.
I am also using the opportunity the competition provides to further familiarize myself with Spanish clothing terms of the 14th century, so please bear with me if I misuse a term.