Good morning Gentle Reader,
My goal for this competition is a 1580s working-class style dress in the style of a Northern Italian pleasant as seen in the paintings of Vincenzo Campi and all of the outfit's underpinnings: A dress with the distinctive contrast-striped trim, a camicia with embellished sleeves, an apron, a set of stays, a ruff collared partlet, and at least one pocket.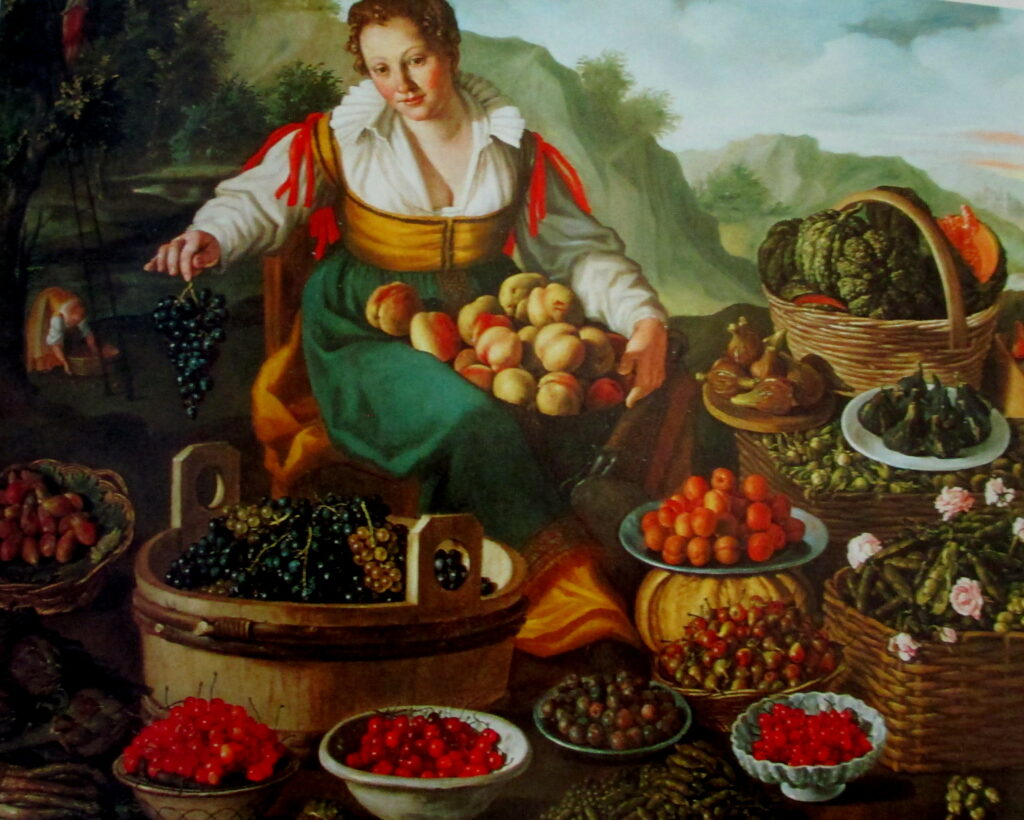 I wanted to work on an outfit reflecting more of my simple country tastes, and took inspiration from the viral "Strawberry Dress" by Lirika Matoshi seen all over Instagram and TikTok this past summer.
I have picked out linen in a pale pink, sage green, white, and red. One of the things I really enjoy about the inspiration paintings I have found is the apron is not necessarily white. We see different shades of blue, yellow, and even red in Campi's paintings. I'm looking forward to having fun with color on this project.
With Love and Gilded Stitches,
-Fortune St Keyne