Hello! Here are my starting materials.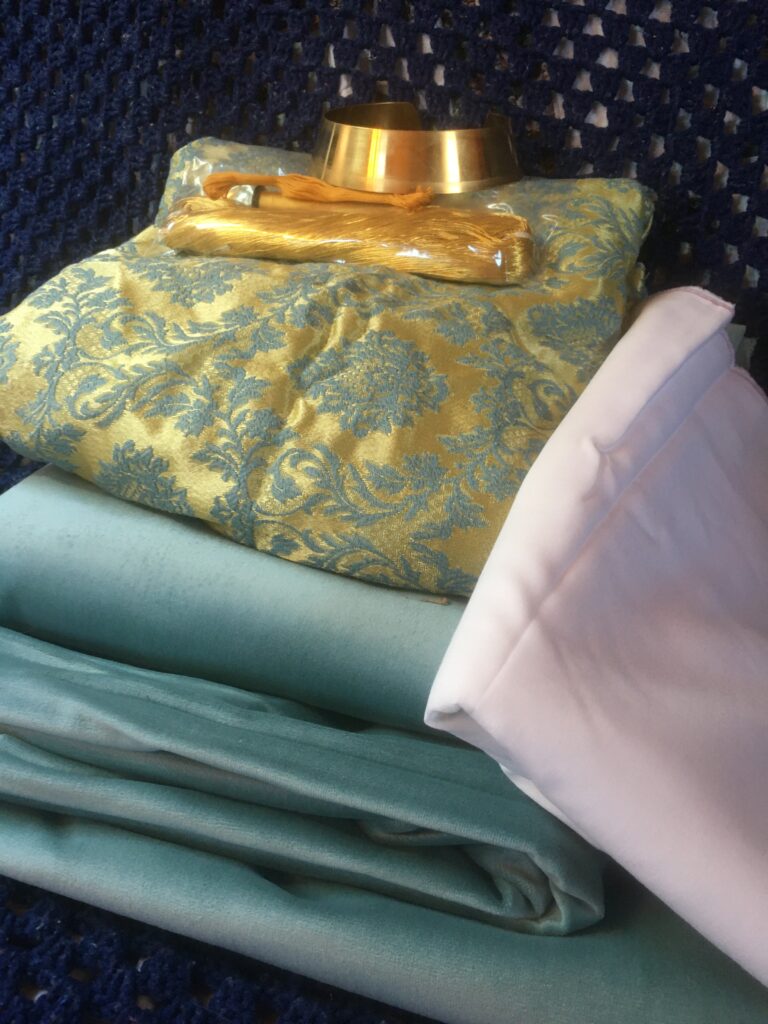 My materials include light blue cotton velvet, 3 oz white linen, and gold and blue brocade cloth. Any lining for the bodice will be down with a 5 oz white linen. I have gold thread for some of the goldwork I plan. I'm hoping to reproduce the necklace as well, and have purchased a brass blank to be the basis of this.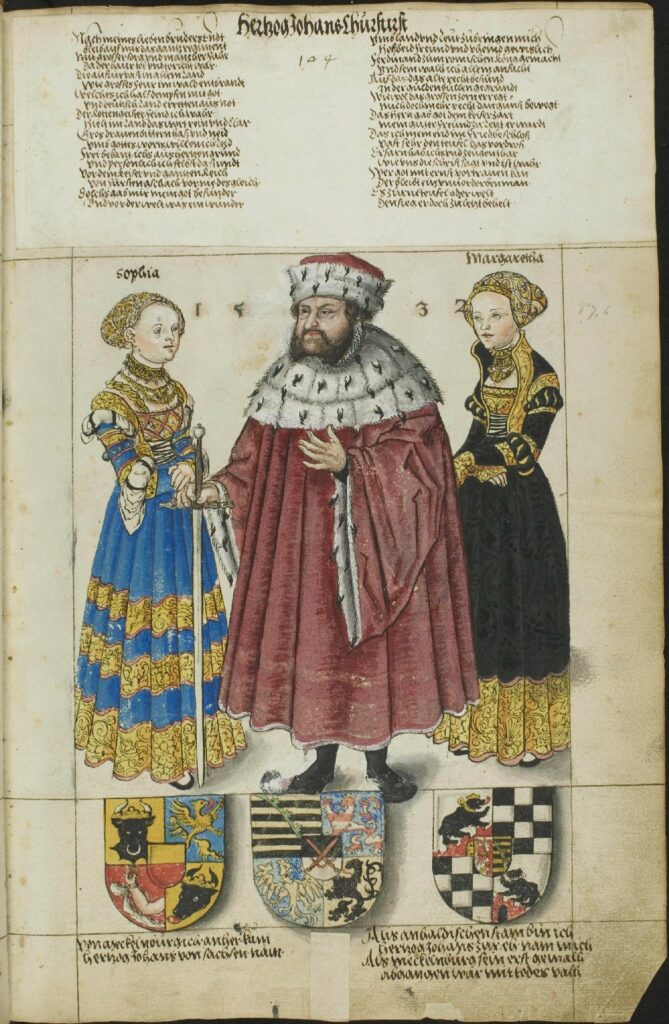 My gown will be a reproduction of the left gown, under Sophia. In the center we see the year is 1532.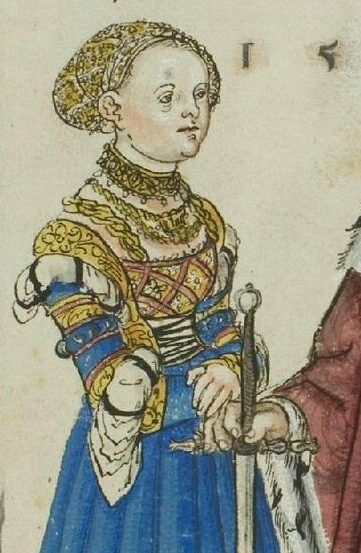 Sophia is rocking a Goldhaube, which I shall also reproduce. I plan to use pearls and gold embroidery on the Goldhaube.
Well, that all sounds like a big plan. I better get to work!
Yours in Service,
Lady Cecelie Vogelgesangkin