The past few days have been a bit busy as I finished up the stockings and started the kirtle. The pictures below are of the stockings I created. They are a bit lose and off fitting so I will have to continue to make some adjustments as the days go on, but I have never made these before so I pretty pleased with how they turned out. They are based of the stocking found in the tomb of  Maria d'Aragona in 1568. I understand that these are a few years ahead of the time period I am going for, but I found the pattern so interesting I had to try it out. I normally make stockings with a horizontal seam across the middle top of the foot so drafting this pattern took a bit of thinking.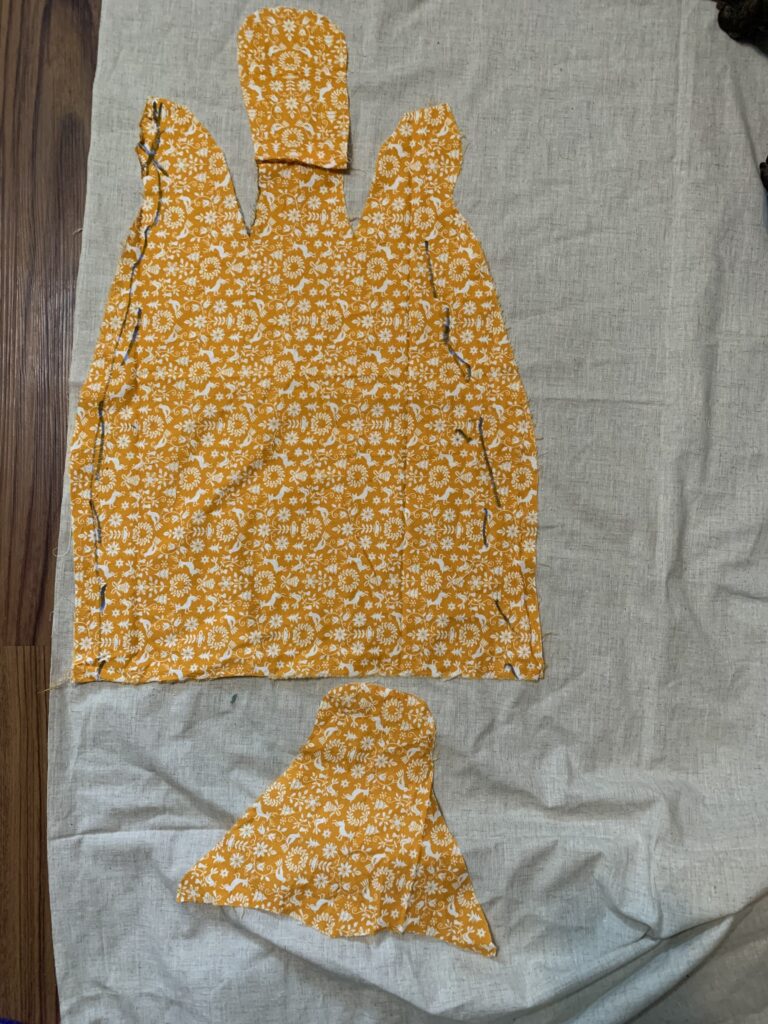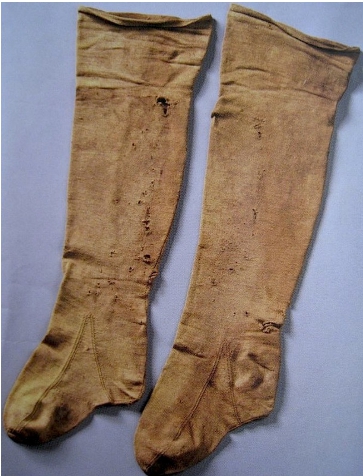 This is a picture of them being worn with leather straps as ties.
Next was the kirtle. I decided to base the kirtle off of a women in a painting entitled "Christ Blessing the Children" painted by Lucas Cranach the Younger. I chose red as it seems to have been a popular color during this time. The most difficult part of making the kirtle was finding a way for it to be supportive, rest on the shoulder and lace up at the sides. It took a lot of trial and error but I eventually got something that fits my sister pretty well. The only thing I have left to do is the eyelets, which I will complete in the next few days.