Buonasera Gentle Reader,
I truly hope you are ready for a big update.
I also truly hope one of the other contestants is able to accommodate you.
As for me and my house, we will continue to procrastinate.
I describe my sewing style as a "Blitzkreig", this is not a slow and methodical process, it is intense (and perhaps violent) bursts of activity when you least expect it. I would like to set your expectation levels now.
So because I have no concrete updates, I'm going to natter on about my materials and where I acquire them. In many things I am happy to get things online, but fabric, fabric I really want to feel the hand and look at the drape in person. I went to two of my favorite fabric stores for this project: Sewfisticated in Framingham MA, and The Auburn Fabric Outlet in Auburn, MA.
I was alerted to the presence of linen at The Auburn Fabric Outlet by my favorite employee, known as Satan, who oh-so-helpfully texts me about things like this. This will be the fabric for my partlet with the ruff, and perhaps the linen for my camicia. I haven't washed it yet to see how well it softens. I have back-up fabric if it doesn't as I don't want to resort to the freezing the linen and beating it to soften method. I also previously had picked up a pink twill for the corded stays.
At Sewfisticated I found a pale peachy-pink linen for the body of the dress, an screaming red linen for the apron, a sage green linen blend on their remnant table for bias trim, and a nice soft white linen that will become a camicia if the other linen doesn't soften well enough.
Note: while this style of dress was often wool, I have a wool allergy (to the lanolin!), and so avoid the fiber in anything that I could possibly be touching for any length of time. If I sew with wool for more than 2 hours, my fingers will come away looking like they are chapped. It is unpleasant.
Update: going through Kat's Purple Files, the blog of  La Signora Onorata Katerina da Brescia of the Barony of Innilgard in Lochac (https://katerina.purplefiles.net/garb/diaries/Kat_linen_gamurra.html) she cites resources "I had read about linen being used for infants outerwear (Dress in the Middle Ages, p22) and 15th century inventories (Florence countryside) state fabrics of vegetable fibres were used to maker outer garments (Dress in the Middle Ages p 44). Faustian (cotton and linen) being made in Northern Italy ('Faustian-a-Napes' was used in Elizabethan England – QEWU). Faustian was used for "doublets and for making summer outergarments" (Dress in the Middles Ages, p 23)."
I also ordered lacing rings and cording online.
As to patterning. Many, many moons ago I purchased the Reconstructing History Fruit Seller Dress pattern, mostly for the notes, but I found long ago that it was easier for me to draft my own patterns than to go commercial. I know how to adjust and scale up patterns, but I find for my plus size body I would much rather just start from scratch with the shapes and adding in my own measurements, which I will be doing for the dress, pockets, and the apron.
The pockets are off of this Alessandro Allori painting A Woman At Her Toilet and his fresco at the Pitti Palace at Florence.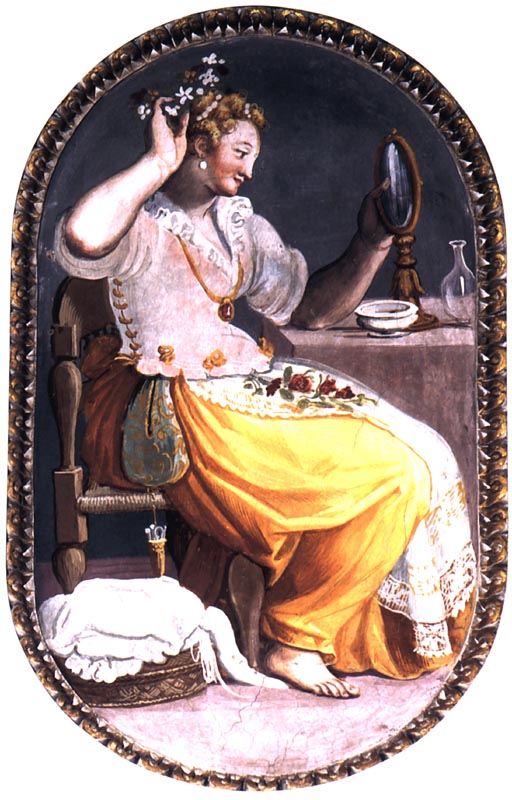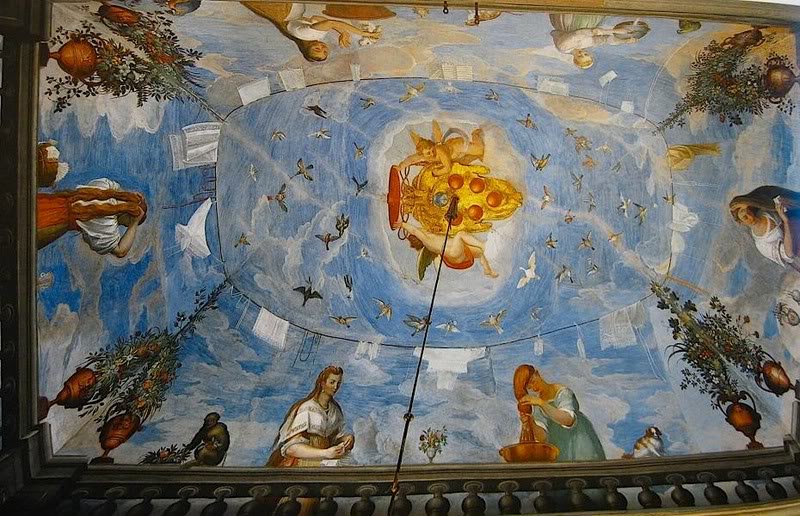 I am patterning the Camicia/smock off of extant examples at the Metropolitan Museum of Art. Yes, these are beyond more fancy, with silk embroidery and metal threads, than what a working-class person would wear, be but it is my belief that the shapes are going to be similar.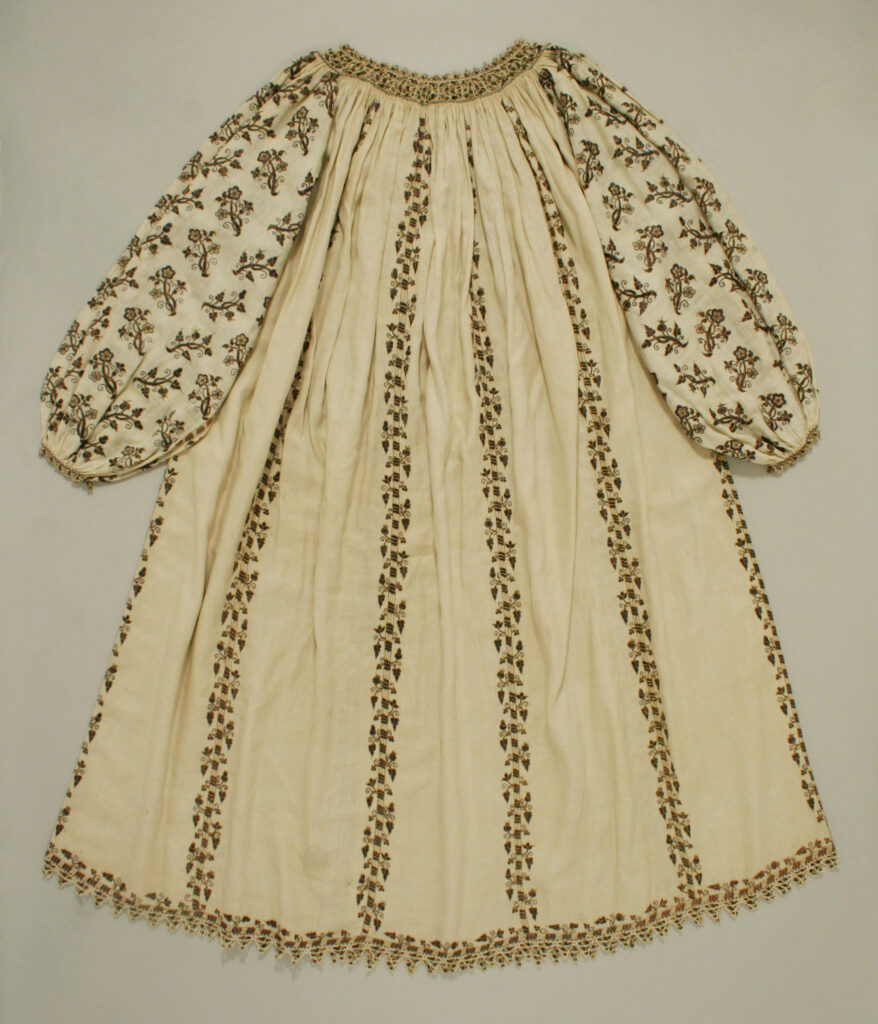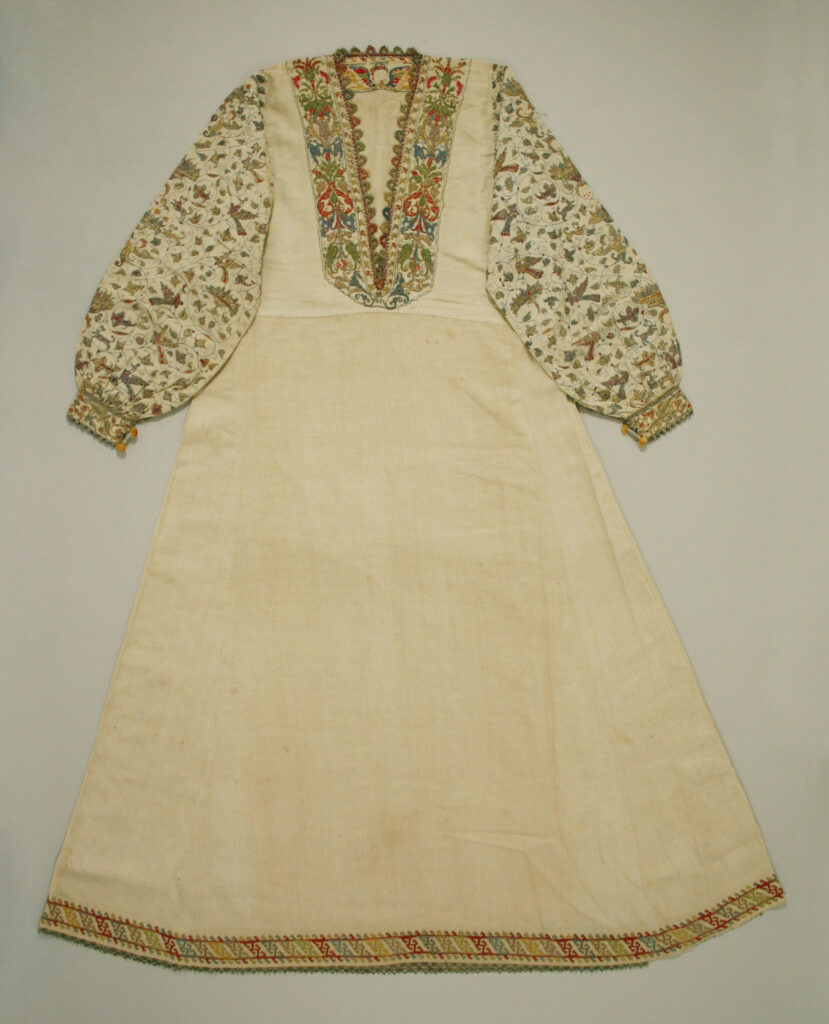 I am using a commercial stays pattern from The Mantua Maker which I will very likely modify.
Books. I have the Italian Renaissance Bible: Cesare Veccellio's Habiti (with the translations), and of course Janet Arnold's Patterns of Fashion 3. Armed with these tools I will go into battle… eventually.
With Love and Gilded Stitches,
Fortune