3. The Liner
There are three people working from home in this house, so any machine sewing is going to be done on the weekend, which leaves the weekdays for pinning, and some hand-sewing. The liner is being hand-sewn because lately the sewing machine does not like liners. No matter what I do with the tension knob on the thing, the machine takes any attempt to sew liner as an invitation to wreak chaos with thread and fabric. So I have pinned and started hand-sewing the pieces together, leaving the shoulders open for the end product.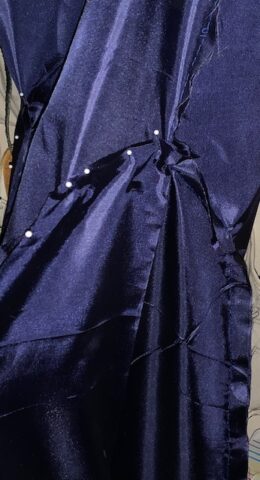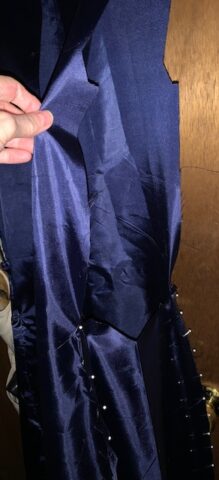 4. The Eyelet Tape
I owe this next bit of ingenuity to Ana Villanueva. It was from her that I obtained the idea to fashion an eyelet tape to run the cording through on the dress. I like to work visually, and this was the image that inspired me: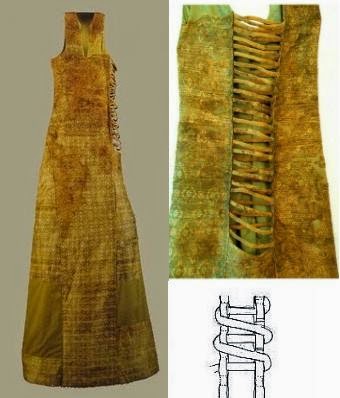 The eyelet tape is made of four strips of blue twill tape 14 inches long, two strips each sewn together in increments so that alternating half-inch blocks are left open, enough for cording to go through once the eyelet tape is attached to the open side of the dress. Disclosure: The eyelet tape was done prior to the start of the competition as part of another project, but it works for what I want to do here. I bought more twill tape to reinforce the neck and the smaller armhole once I realized that I would not use piping.