As I stated in my last post the pattern for the hose was created using the "bara" method applied to a pattern from Patterns of Fashion 3. I have made ALOT of hose of various styles over the past 5 years, and I am comfortable in my drafting to do the pattern directly onto the wool.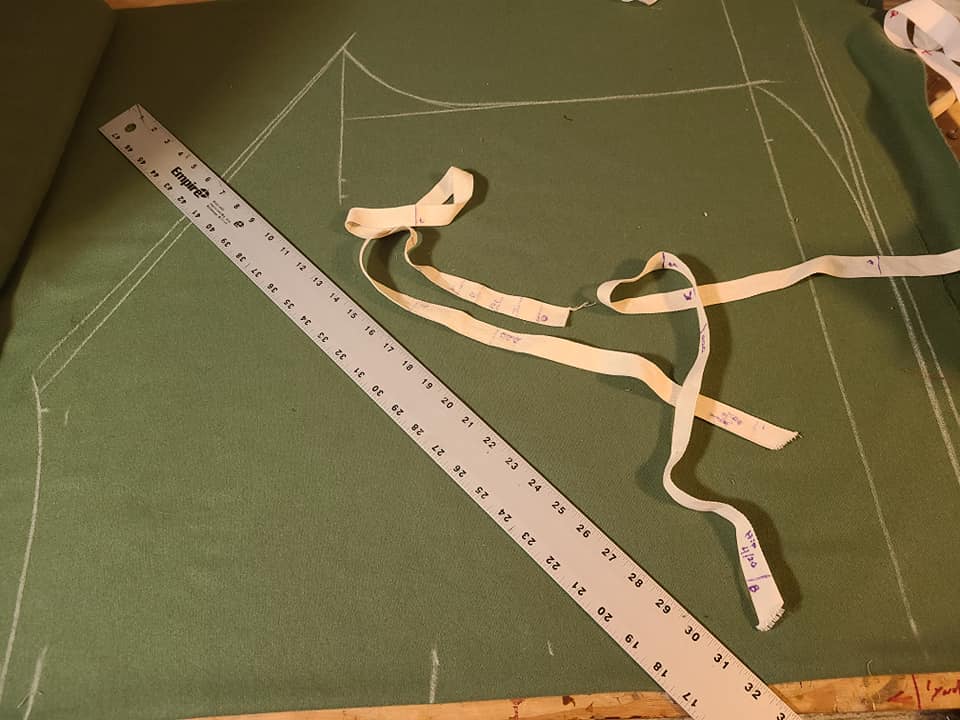 Once I was happy with my pattern the wool was cut out. I then laid the wool onto my linen lining fabric and cut that out as well. I will cut out the waistband later.
Long vertical stripes of applied trim on the side seam are a seen very commonly in art work, the trend seems to begin in the late 1580s and continue well into the 17th century. "Silk lace" shows up in a lot of tailors and habdashers account books from the period, and since silk lace is listed in the receipt that started this project I chose to use a nice black silk ribbon for the trim.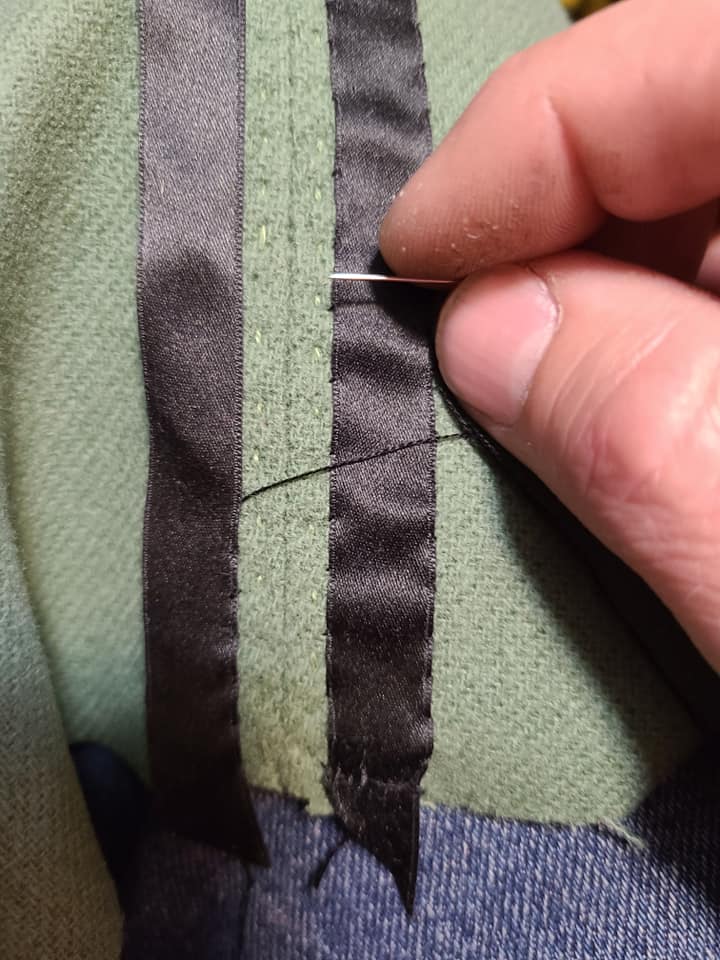 After first backstitching the side seam, and felling the seam allowences, I stitched down the silk lace on either side of the seam. After a couple of disaserouse attempts at applying trim several years ago I now do all the application and installation of pockets prior to closing up the inseam, and joining the 2 halfs of the hose.
The pockets are made of an oil tan sheepskin chamois leather, in this case sourced from my local auto parts store (never know where you can turn up appropriate materials). Looking at the info in Patterns of Fashion, as well as several other books, it appears that pockets were often made of soft chamois like leather in the early part of the 17th century. While I have yet to find any specific reference to pre 1600 leather pockets in hose (either on extant garments or in written records) this is a technique that I have been meaning to try for some time. All of the references I have come across for pockets prior to 1600 have been made from fustian, wool, linen, or of silks (primarily in the records of Elizabeth Is royal household).
The pockets are installed in the following manner. First the silk binding(which is actually of a different type of silk that the trim as I ran out…) is pinned to the wrong side of the wool, it is then backstitched into place on either side of where the pocket opening is to be cut.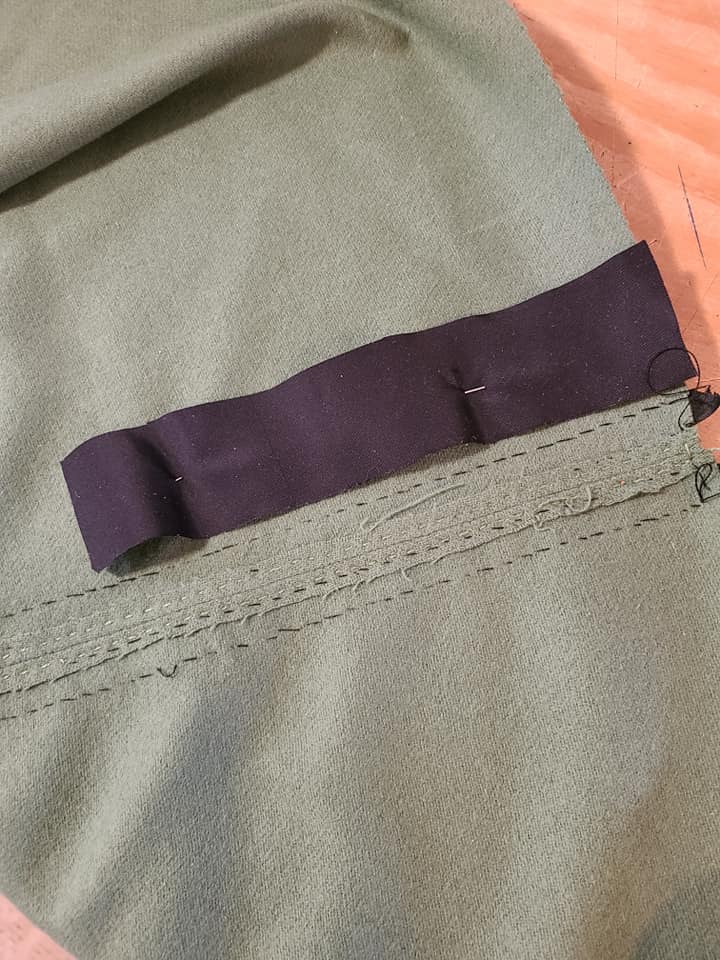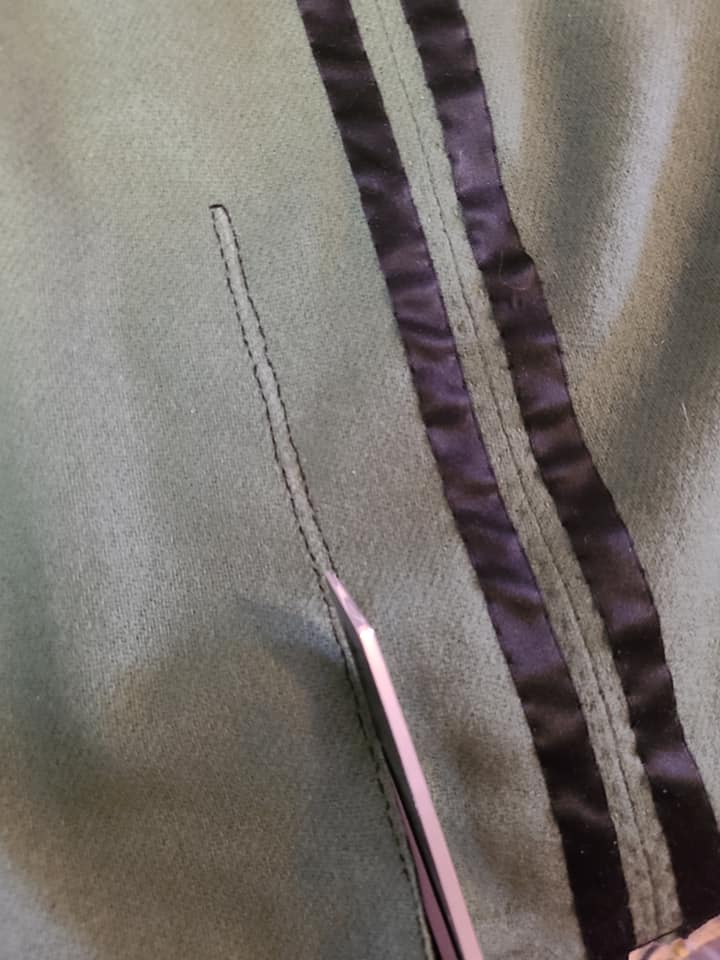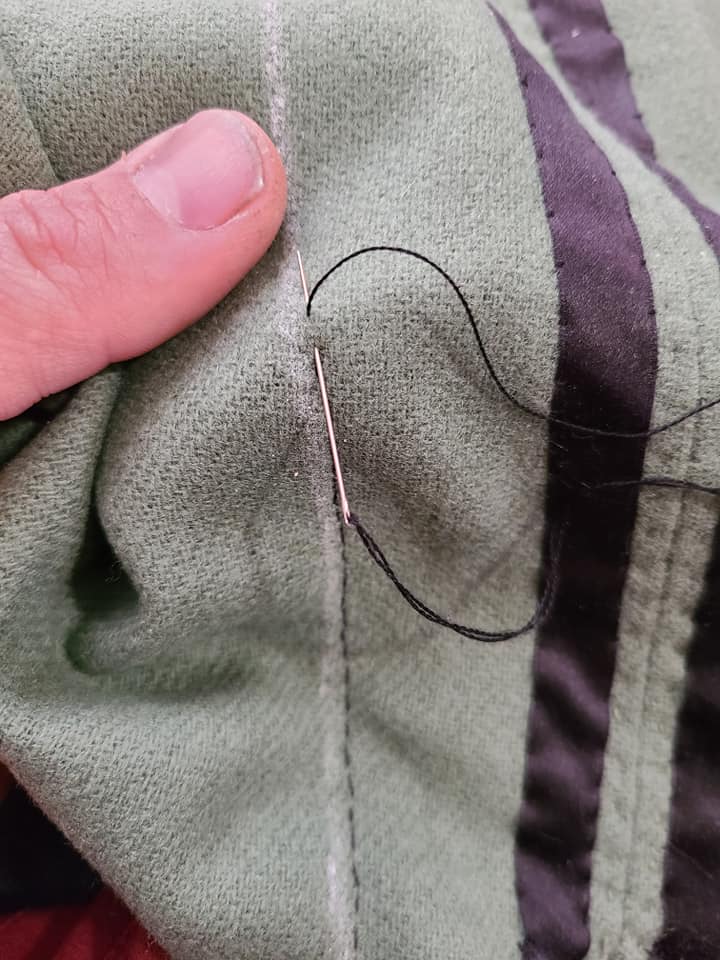 Once the pocket opening is cut the leather pocket is stitched in place. When the pocket is installed the silk binding is then flipped to the right side of the wool, folded and stitched down.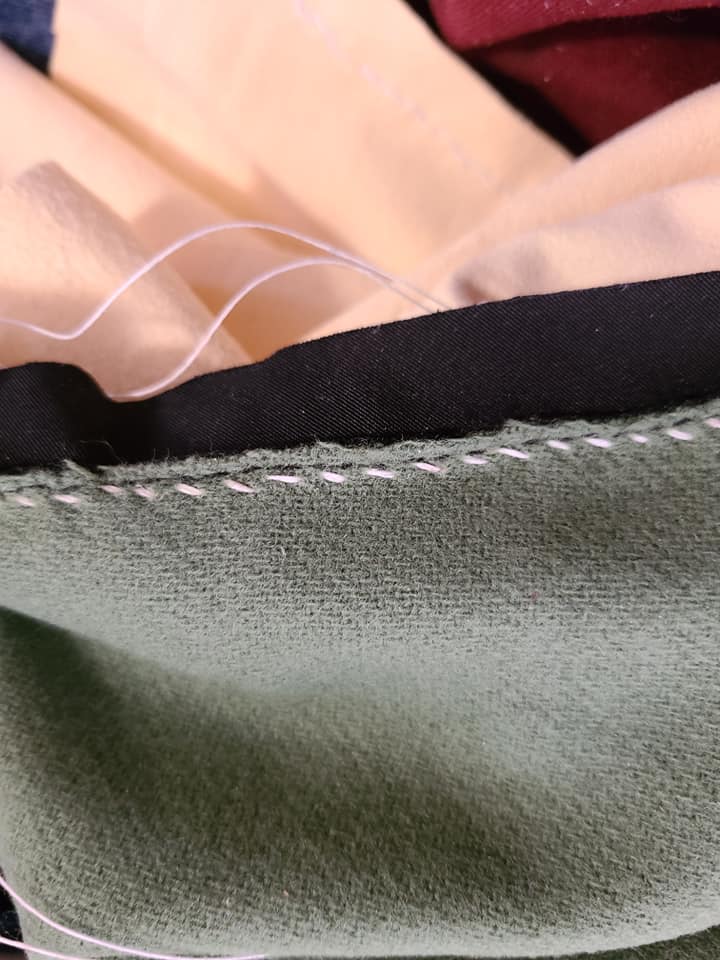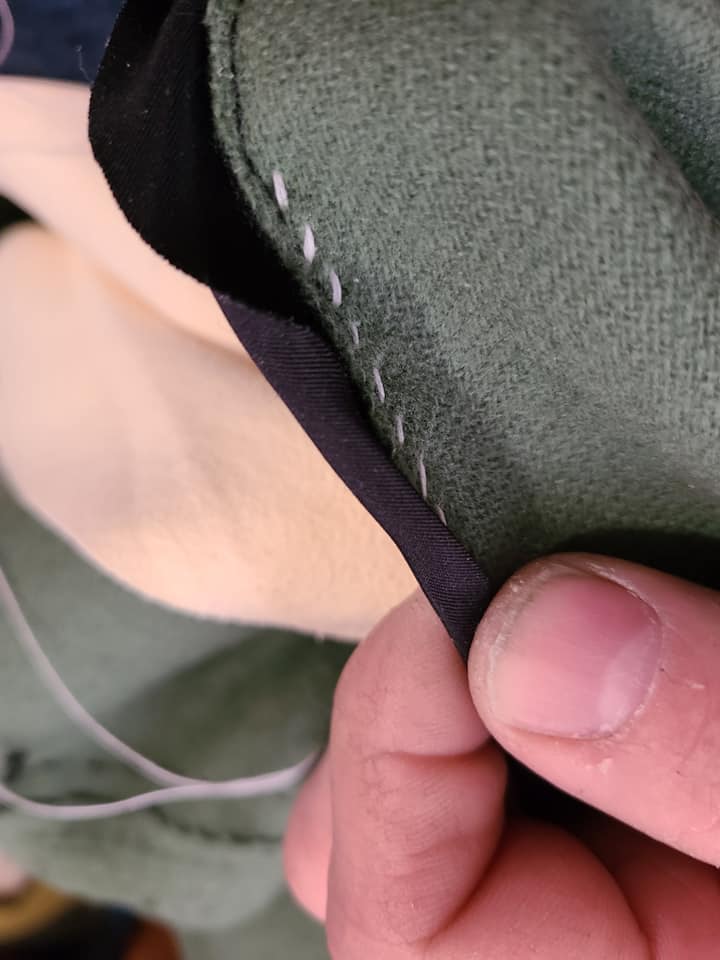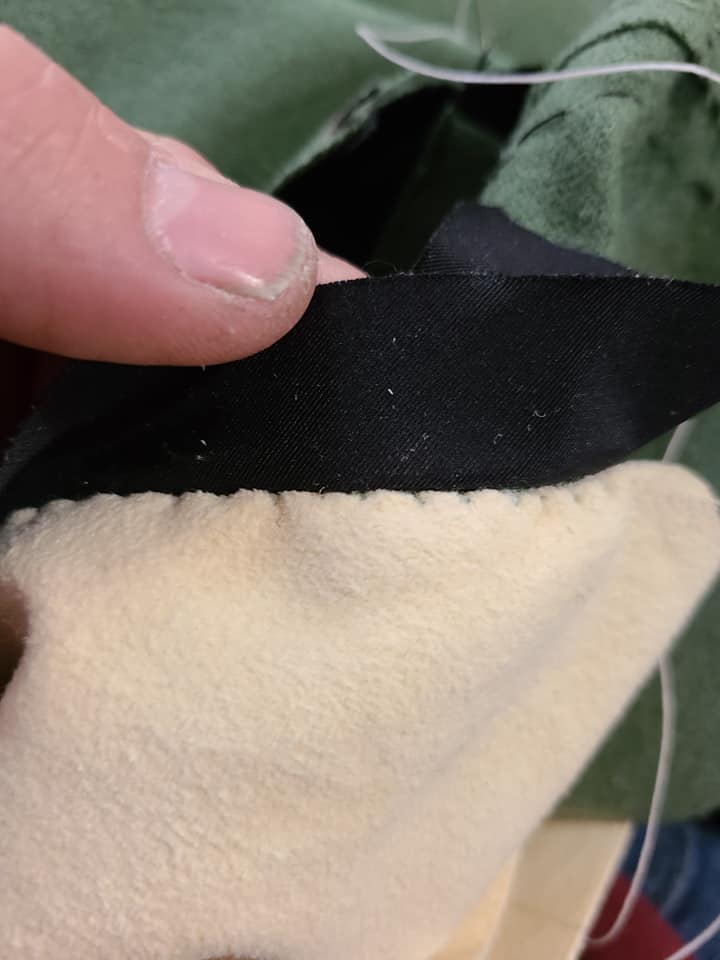 And the pockets are now installed! Time to move on to closing up the inseam and joining the hose together!