This check in is not flashy. But it is useful!
The work this week has been focused on math, prepping for pleatwork, gathering pleats for the skirt and planning/measuring the material to cut for the horizontal stripes. 5 yards in the skirt alone! That's a lot of 1/4 inch pleats.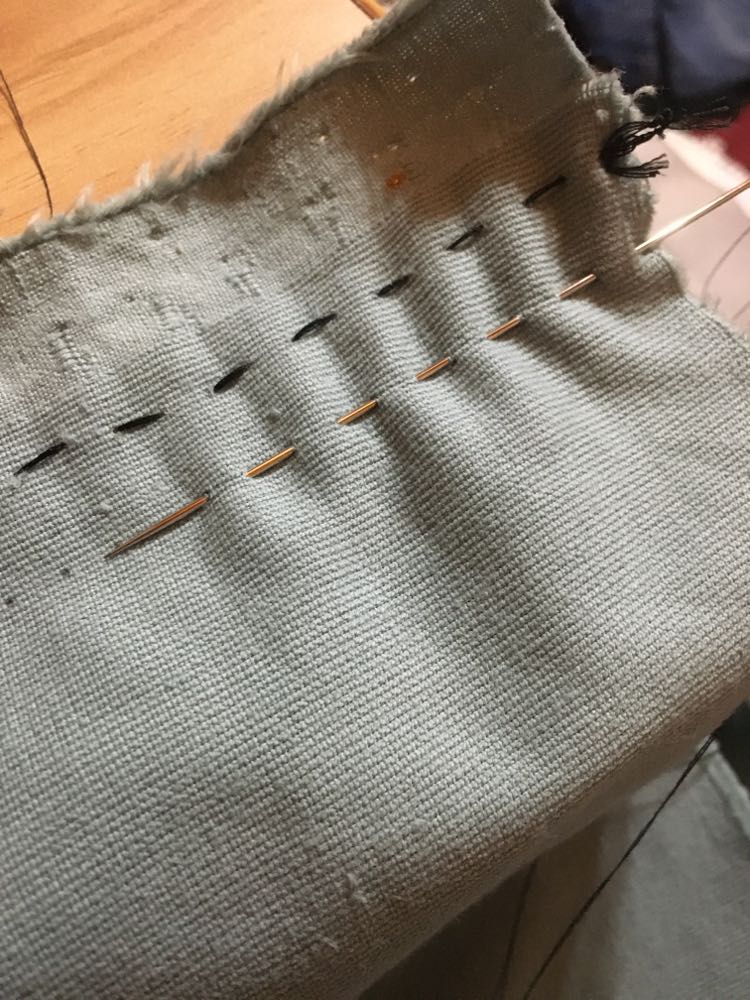 I use a long, doll-makers needle to lay these lines, with 4 strands of thread. I've broken many gather lines, so I also gather in smaller sections, around 10 inch lines.
My hope is to have the lines for the hemd and the skirt put in by Tuesday, and the guard and horizontal stripes sewn on the skirt.
Not exciting, but really nice to see at the end! Next up: Putting the hemd together!