So I have my mock up in muslin. And from there I did the scariest thing for me: I cut my fabric! It's always in my mind that I will always use the good fabric for some far away project. Well this is that project, but I worry I'm not going to do well.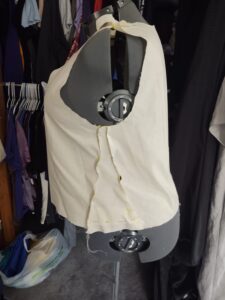 So I cleaned up the mockup. Squared the back of the neckline. Figured out my gore placement and length. Figured I'd fold over some of my fabric on the front for added structure for the eyelets.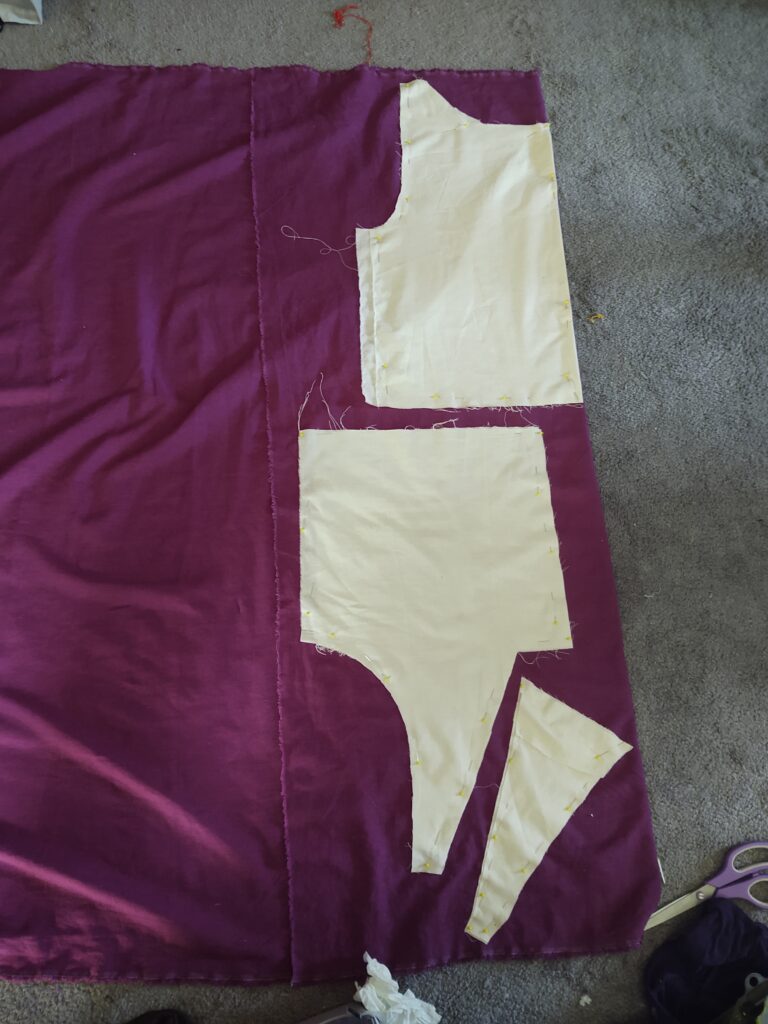 So I cut the pretty purple linen. I folded over a section because basically after adding the fires I need every piece to be doubled. I did the back of the bodice on the fold. Then I put the other ones over the doubled fabric.
And I couldn't do the seams I did with the chamise. It was too small. Soni did my first garment with French Seams. I have a friend who does this frequently with her linen projects. Left is the inner seam and right is the outer seam.
And I have a piece that's closer to finishing. The remaining fabric will be the skirt. I am thinking about doing the sleeves in a different color. I have blue linen. I will wash it and decide. But I definitely decided I want to decorate the edges with the blue. If I decide to make the sleeves blue I will line it in the purple.
Next minor project is to get the finger looping done for the ties. I've been having a bit of trouble with the starting of the looping. My plan is to do a smaller version that I will end up tying the sleeves on with.