Over the past few days I have focused on the bodice to my gown; getting the pattern made and cut out, applying the trim and beading the center piece. The beading is roughly based on the bodice piece in the following painting by Lucas Cranach the Elder.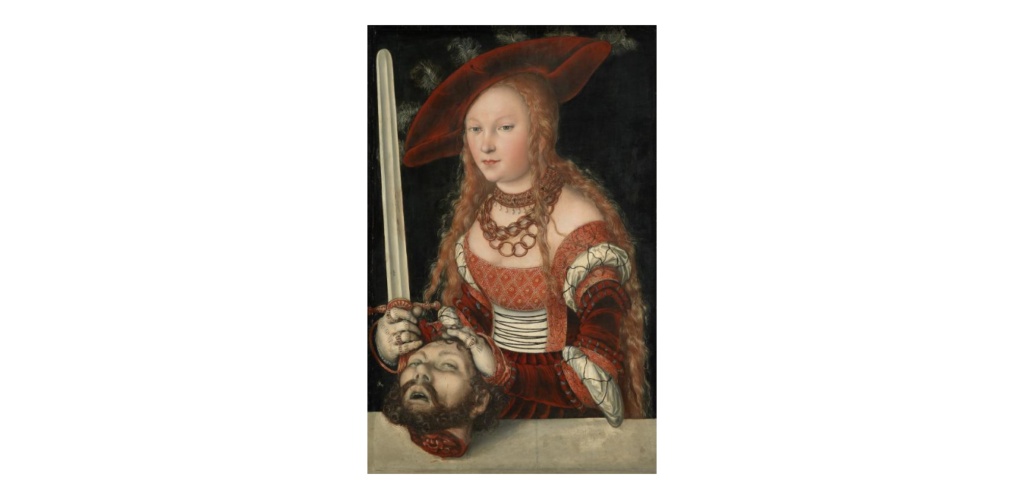 To begin this process I cut a square piece of white cotton which I layered with three other pieces to add thickness. Then I took my synthetic silk and cut a rectangle-like piece which I fit to be the width of the front opening of the bodice pattern I had cut out. I used a piece of extra wool to place in between the two pieces of silk to add durability and depth to the fabric after I sewed down the pattern lines.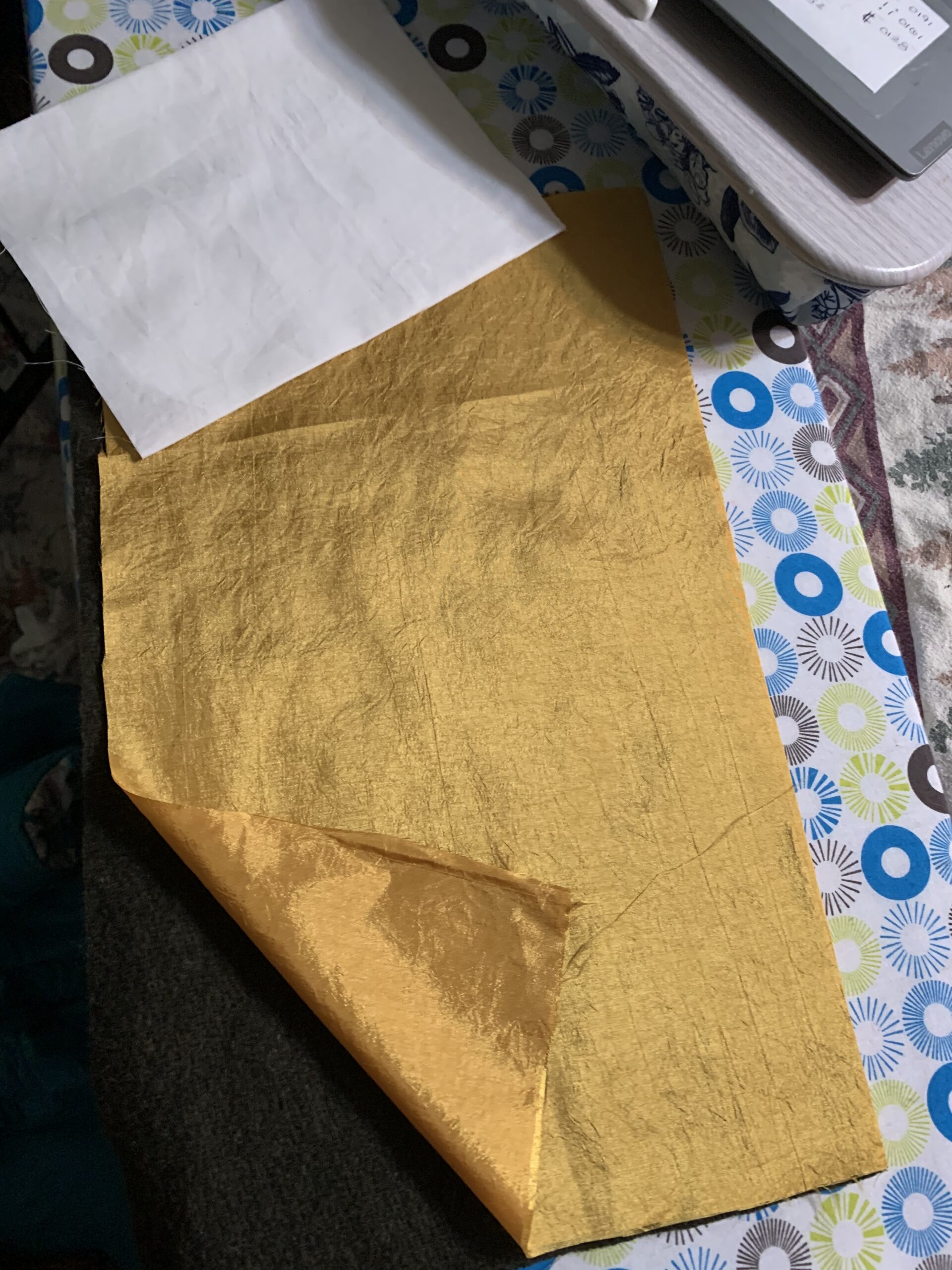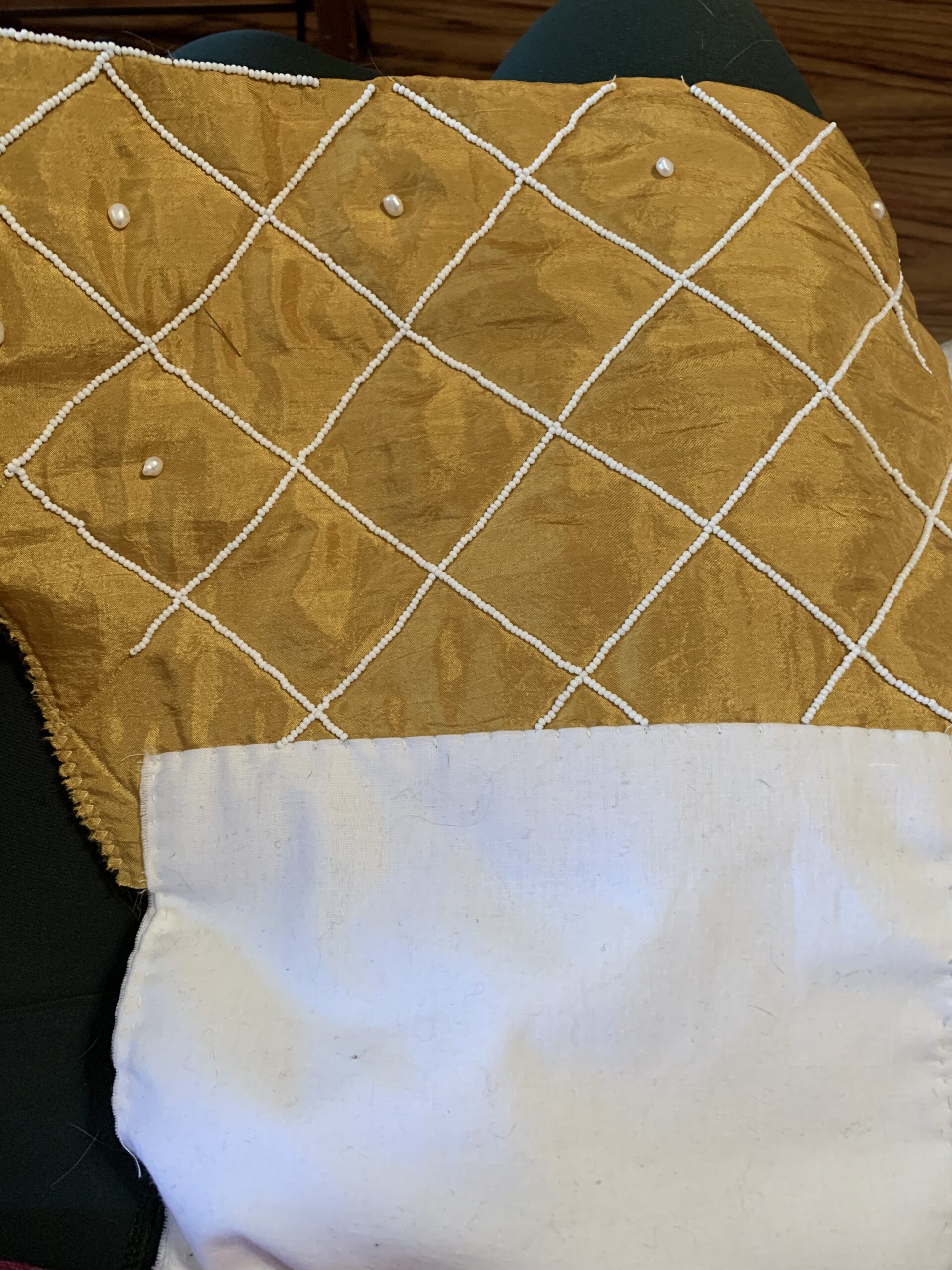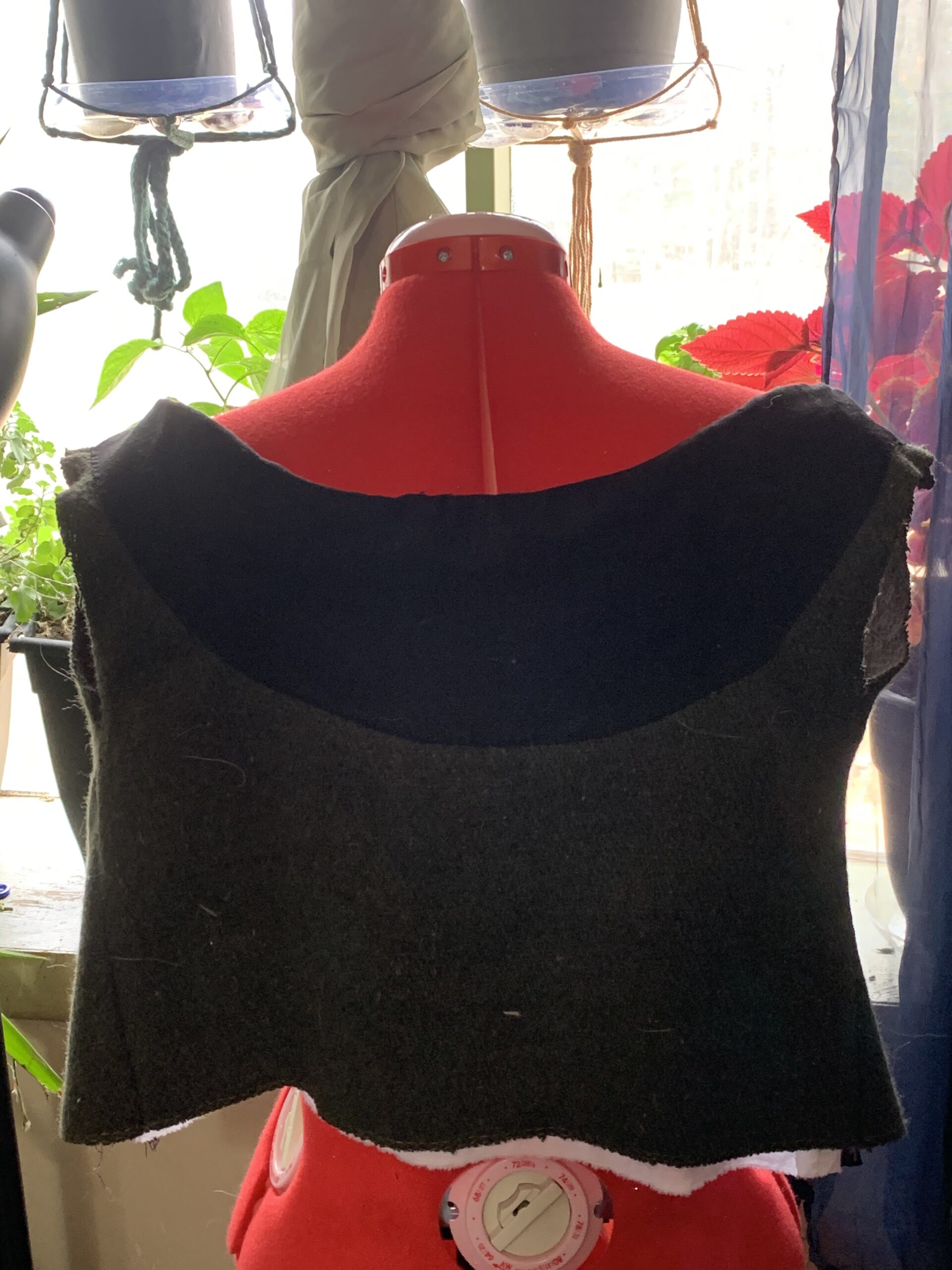 I used white cotton for the lining, wool for the base and black linin for the trim. I have yet to add the sleeves but hope to do so by the next check in.
Source:
Kunsthistorisches Museum