The chemise is the first layer, the one closest to the skin. I used a handkerchief weight linen with silk thread. The plan was to use linen thread drawn from the fabric, but even doubled up, it broke with just the slightest tug. The front and back were a single panel, eliminating a shoulder seam, and the sleeves, gores, and gussets were pieced out of the remainder of the 3.5 yard piece. The layout was not the same as that theorized for the St. Louis tunic, but was as effective in minimizing waste, the scraps were less than a handful once all the pieces were cut. Seams were sewn with a running stitch parallel to the matched raw edges. Since linen is prone to fraying, the seams were pressed open and each side sewn down with another row of running stitches.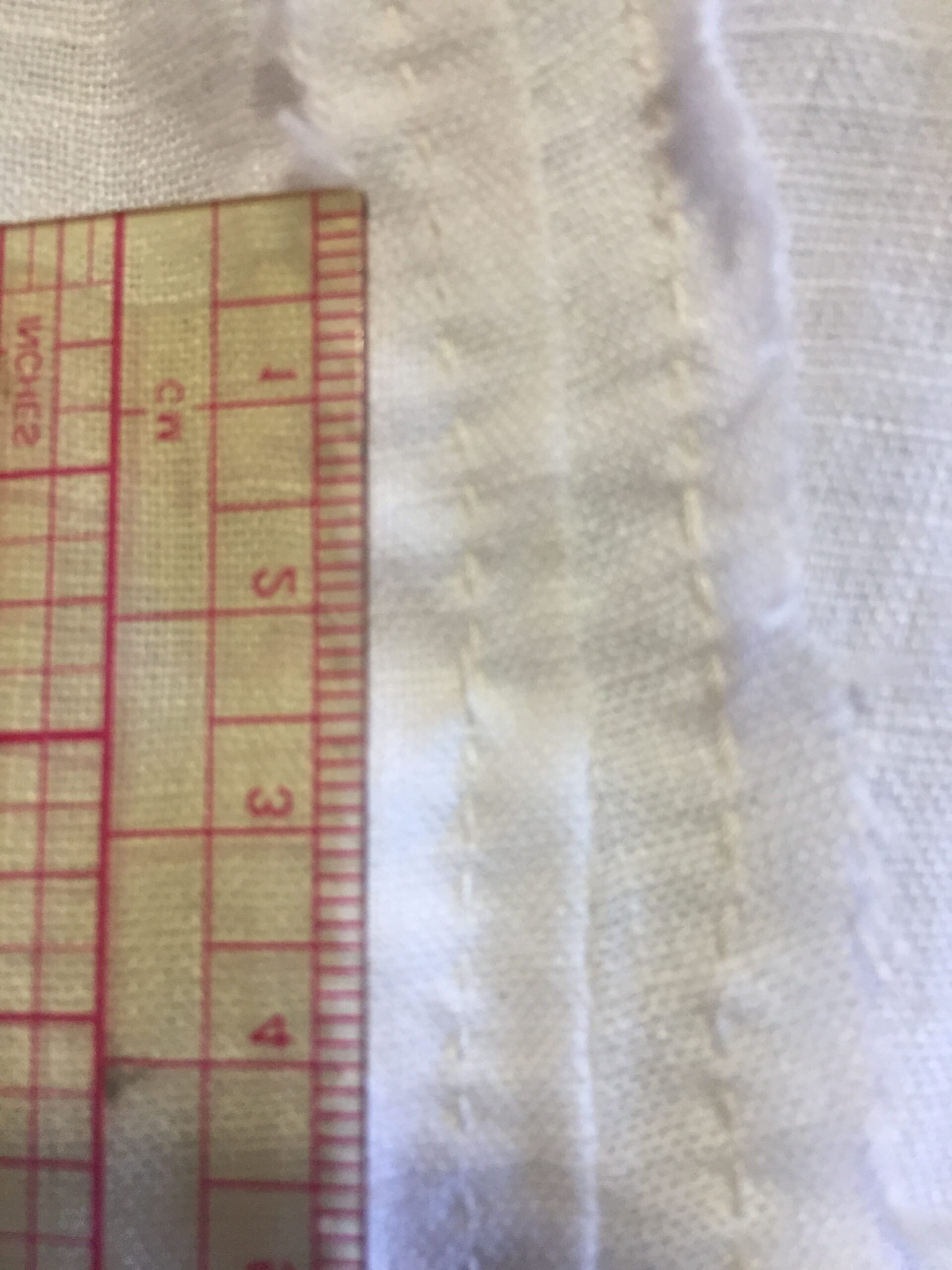 The cuffs were hemmed with a rolled hem while the skirt was hemmed with a double fold hem. The neck was finished with a facing made from bias tape folded over to show on the outside of the garment. All sewing techniques are documented in the Museum of London book "Textiles and Clothing c.1150-c.1450" Elisabeth Crowfoot, Frances Pritchard, and Kay Staniland, except for the finishing of the neckline. The finishing technique used for the neckline mimics that used for the St. Louis tunic which used a strip of linen.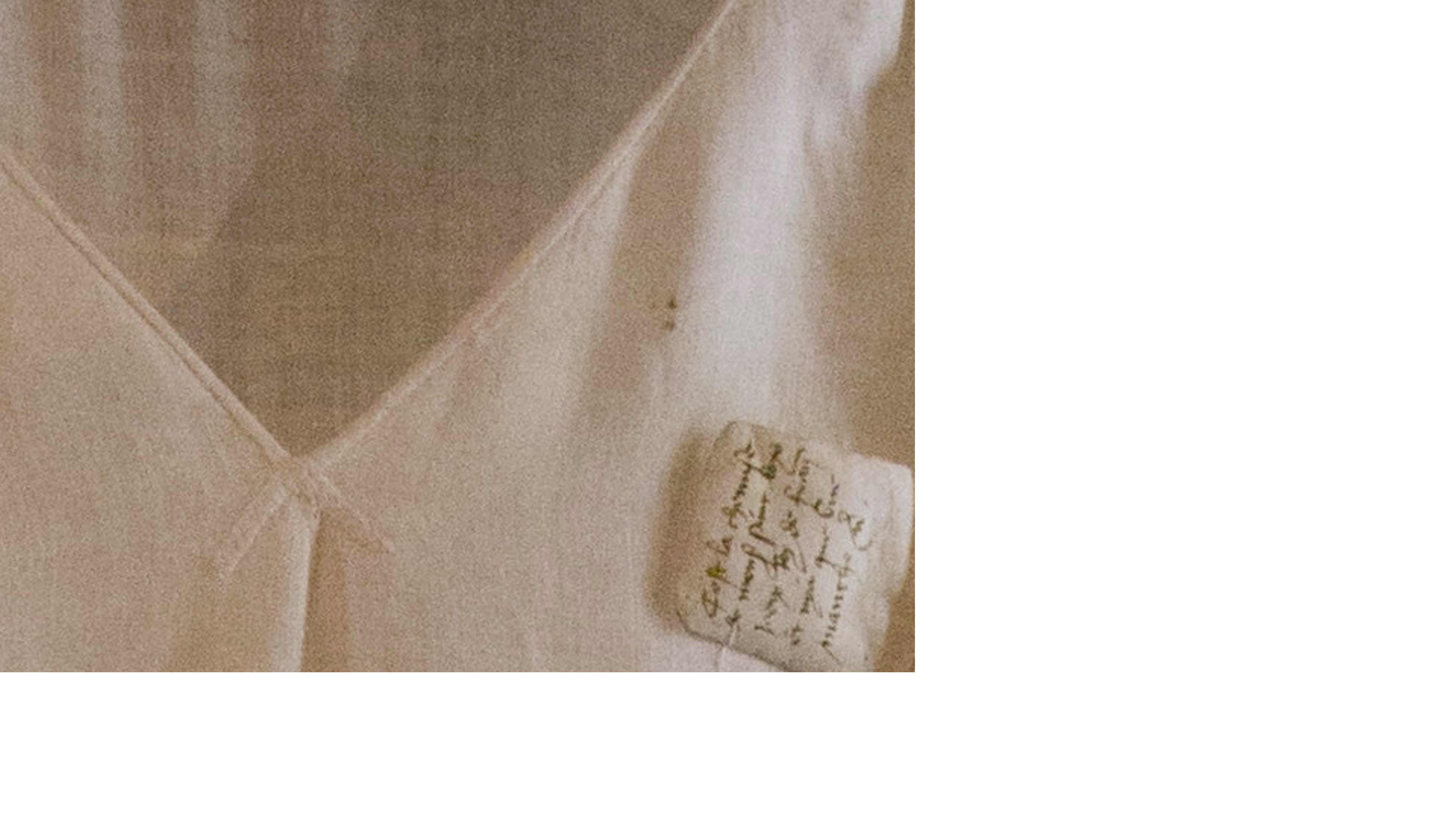 Since this is the first of three layers, with the outermost layer being tightly laced, I didn't want to end up looking like Ralphie in his snowsuit, so I made the chemise rather more form fitted than I usually wear. I thin it could still be tighter, but should work. I am not happy with the neckline, I wanted it to be more closely fitting, but in cutting it, I did not get it symmetrical on the first try and in fixing that goof ended up with the larger opening.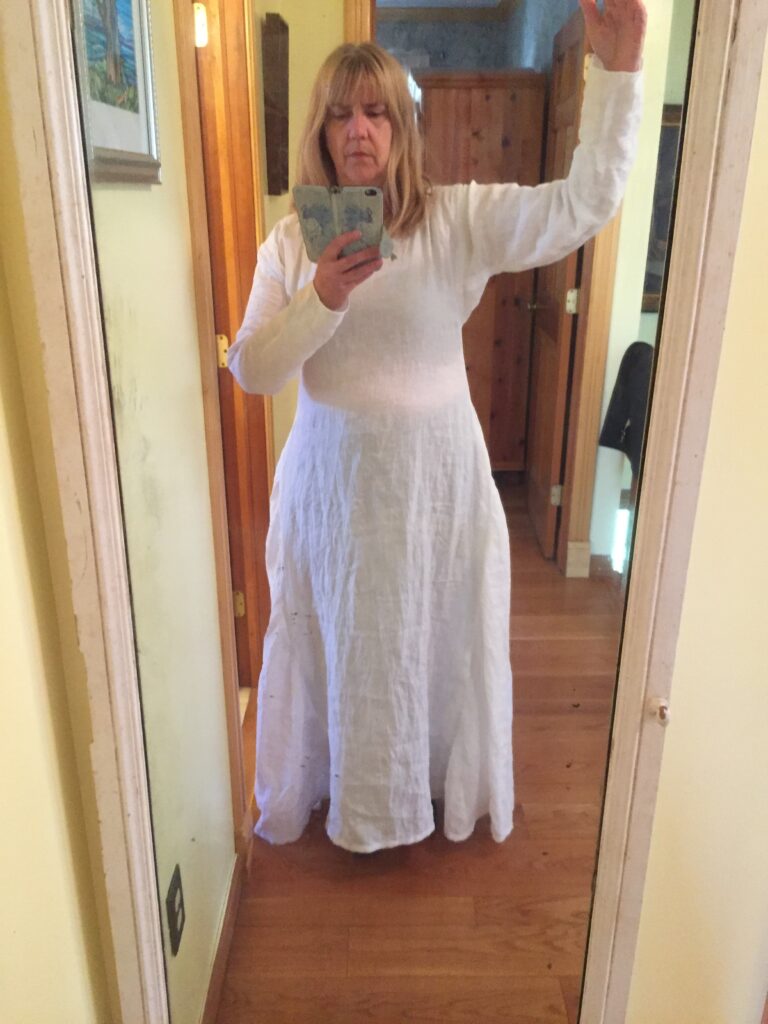 First layer done!