I think I've found the cloth needed for the starched headdress – Dhaka muslin. Unfortunately, the plant and the techniques are extinct. I doubt I could afford it anyway. In the Regency period, "a yard of Dhaka muslin fetched prices ranging from £50-400, according to Islam (Saiful Islam, who runs a photo agency and leads a project to resurrect the fabric,) – equivalent to roughly £7,000–56,000 today. Even the best silk was up to 26 times less expensive." Gulp!
They are trying to resurrect the plant and the techniques; the plant they are working with is a 70% genetic match and the thread count is at 300 down from the 800 – 1200 at its heyday.
"The Roman author Petronius may have been the first person on record to raise an eyebrow over its transparency, writing: "Thy bride might as well clothe herself with a garment of the wind as stand forth publicly naked under her clouds of muslin." Over the coming centuries, the fabric is praised in the works of the renowned 14th-Century Berber-Moroccan explorer Ibn Battuta and the prolific 15th-Century Chinese voyager Ma Huan, as well as many others."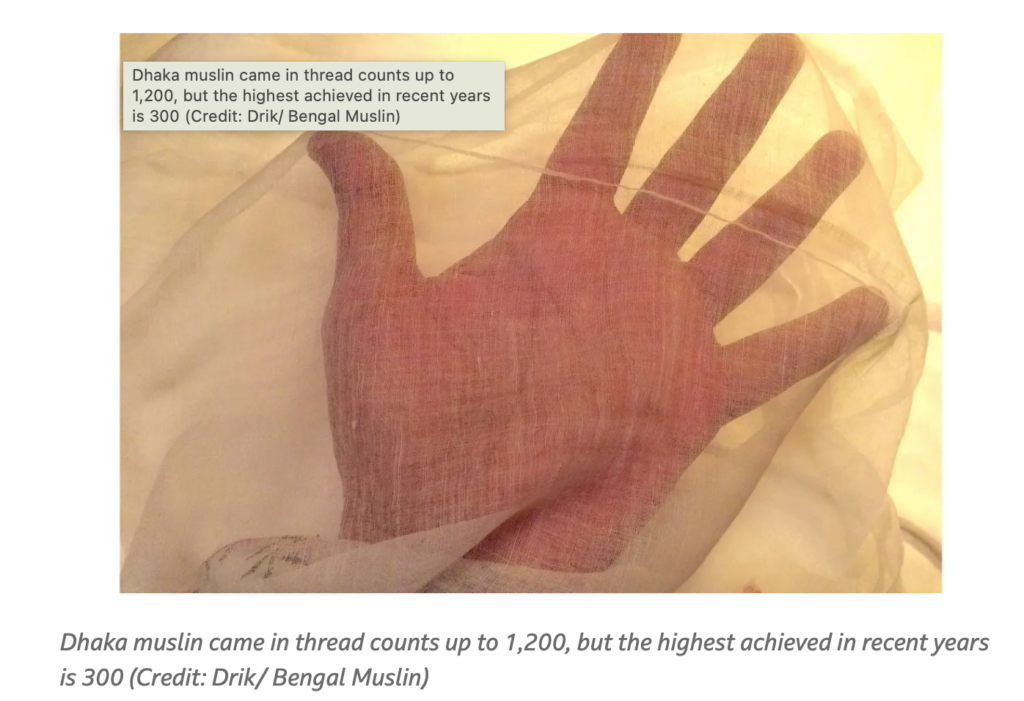 https://www.bbc.com/future/article/20210316-the-legendary-fabric-that-no-one-knows-how-to-make
We'll be using silk organza as the closest modern equivalent we can find.