We had a very busy week. I completed the following; warp-weighted loom weaving, sprang socks, one set of underwear and card woven trim added to all projects.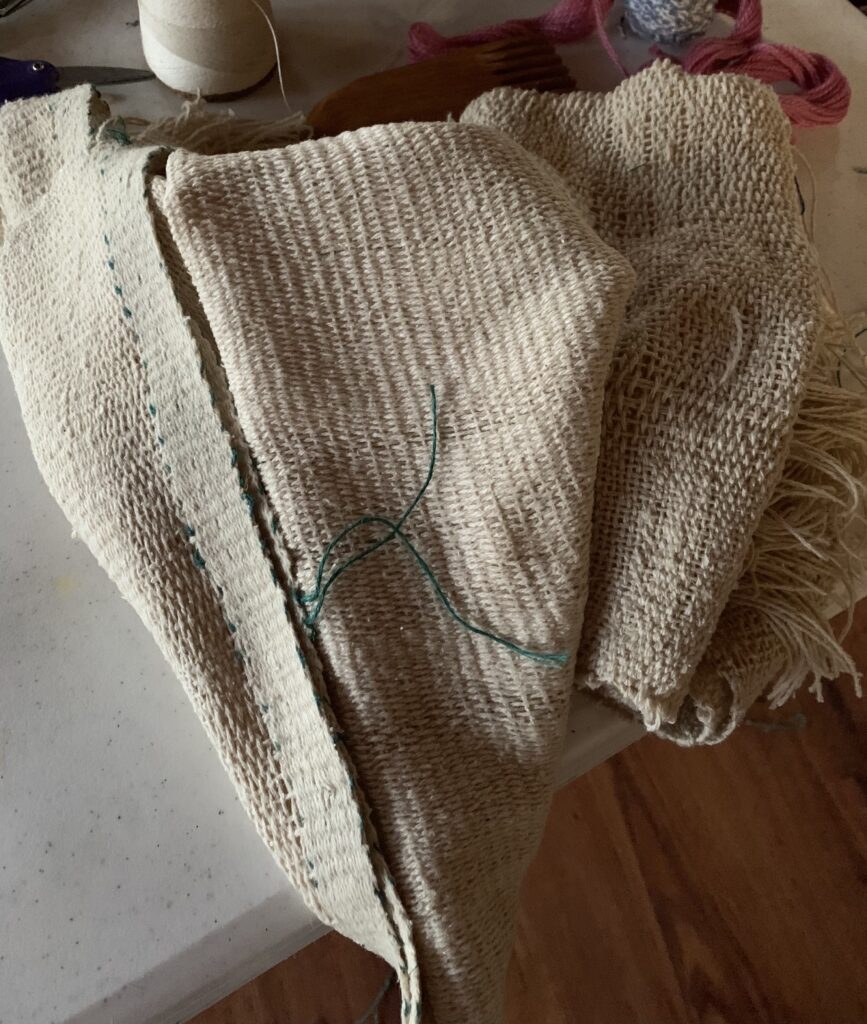 Notice the card woven start to the weaving. That is the most typical way that warp weighted weaving was done. Warp-weighted looms have been found in many archeological digs in Scandinavia. I used stones in leather bags for my weights. Previous posts had pictures of the weaving. This is my first project using a warp-weighted loom. It was very hard to keep the lines of weaving going straight when you are going against gravity.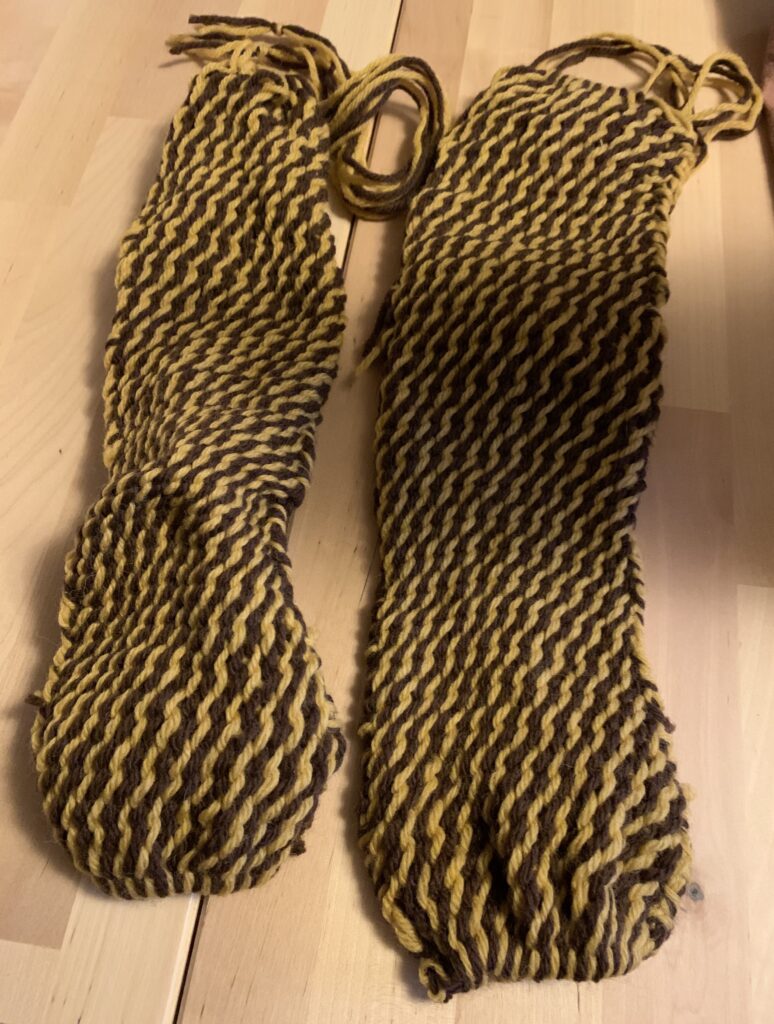 Examples of sprang material were found in various Viking digs from Norway, Denmark and Sweden. They found a sprang sock in York. They made very comfortable socks. The bottom of the picture is were the toe is and I added extra cording there so that the toes would not stick out. They are like modern tube socks. The material is wool. I figured if you wanted socks you want them to be warm. The socks also fit both Nigel and Catherine. I had only made a couple of bags using Sprang before this.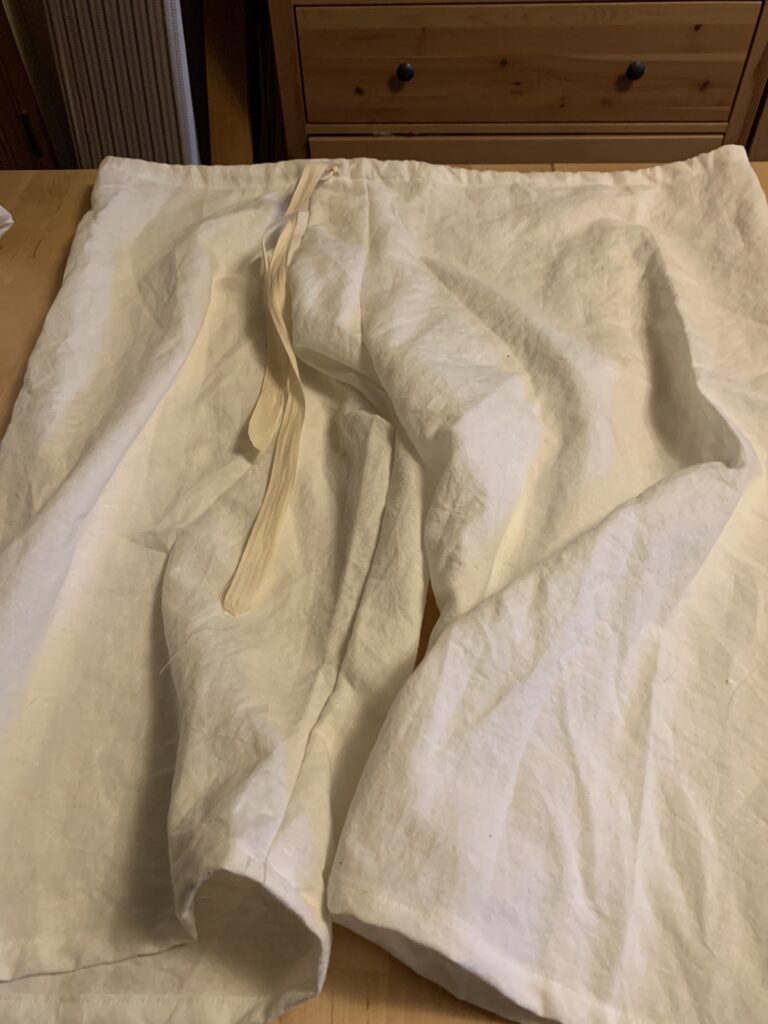 I don't have any documentation on underwear but I followed the same pattern I used for Nigels pants. I just made them shorter and gave a little more room in the back of them.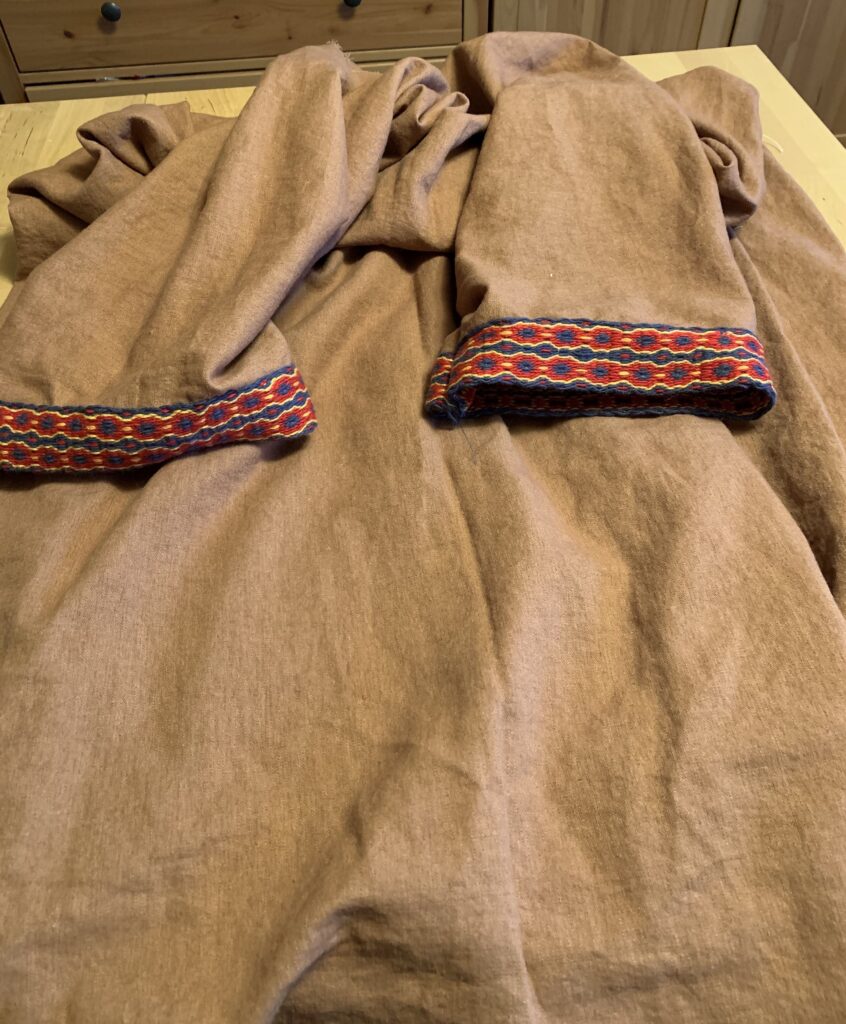 Nigel's outer tunic is a t-tunic because fitted sleeves were not found during this time period. I added card woven trim at the arms to dress it up. He wanted a neckline that didn't show much of his neck because that is were he always gets sunburned.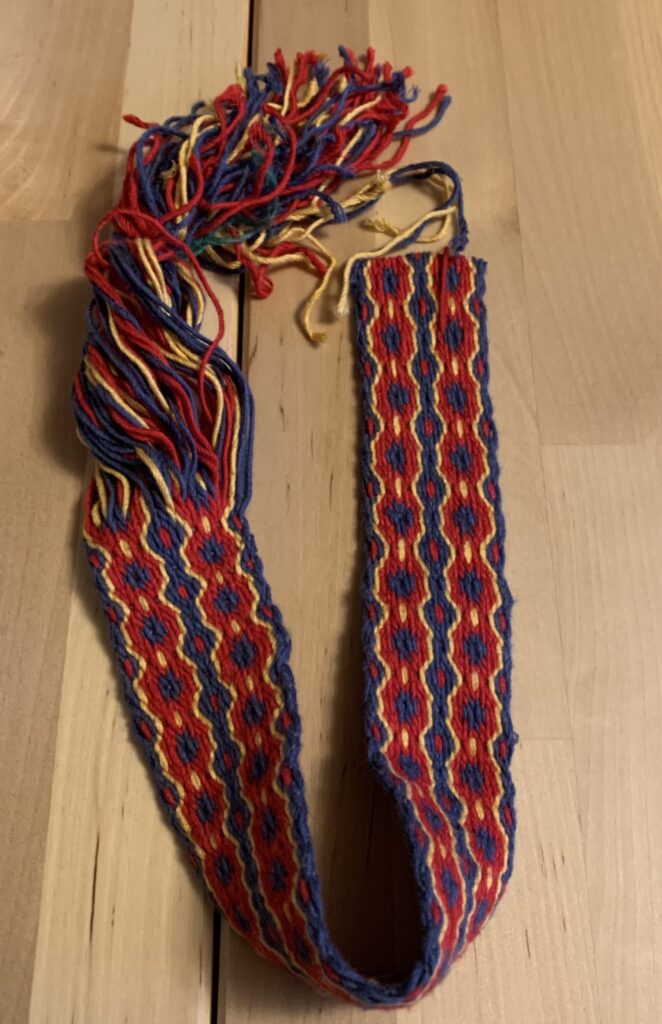 I think I did a good job on estimating how much trim I would need. This is all that was left over. I trimmed my outer dress, my underdress and Nigel's outer tunic.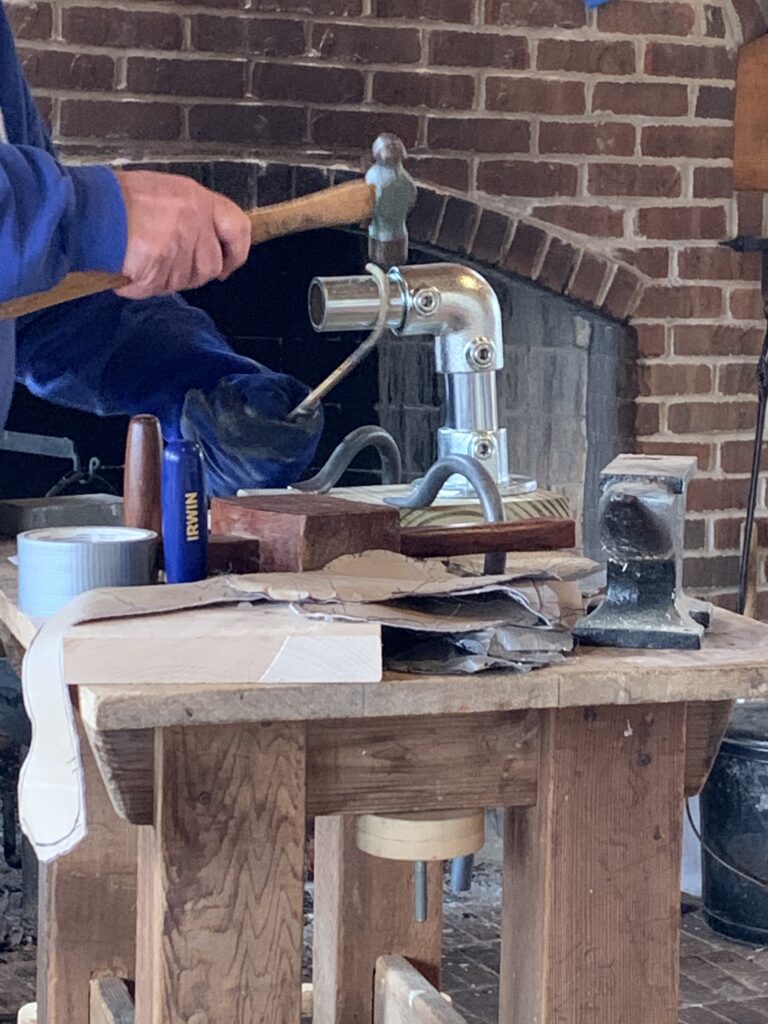 Nigel is forming a brooch. Nigel designed the round anvil to make the brooch round. This is the first time he has done this.
Nigel worked on his shoes. One of the them is sewn up. He is doing this all by hand.
Nigel is making progress on the Thors hammer. He is learning how to use metal stamps for ornamentation.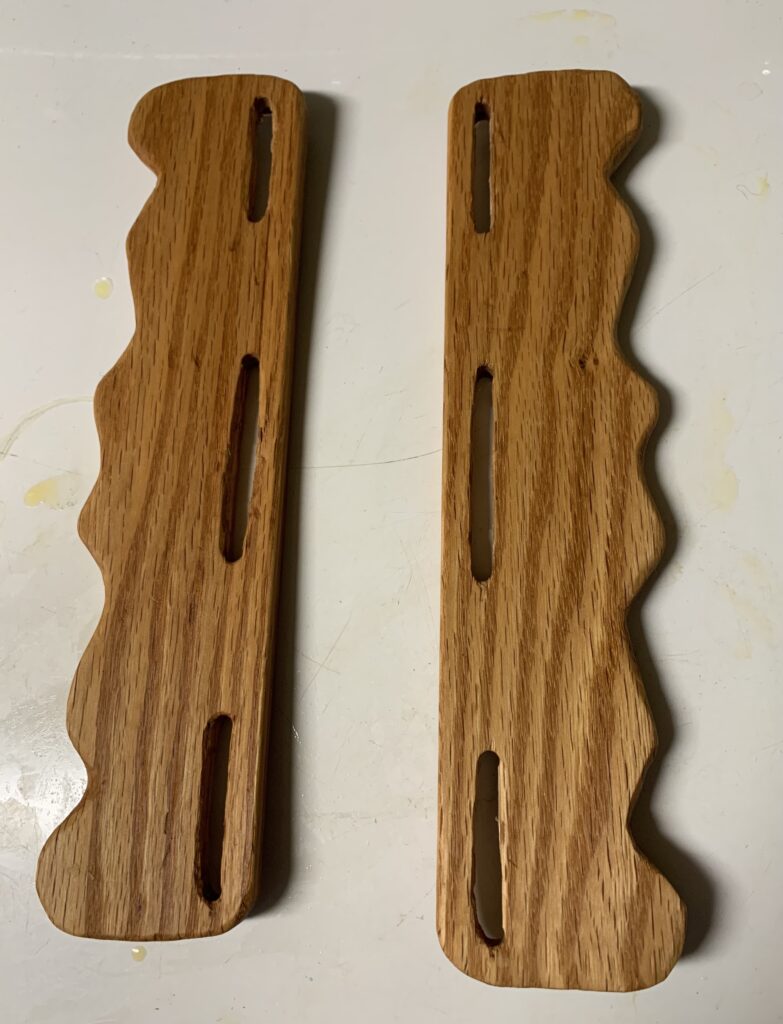 The handles for the purse are almost completed. Nigel forgot to drill the holes for the strap. Since I am going to use sprang for the purse. I need the holes to attach the handles to the loom.