My apologies for not posting this last week. I had hoped that by ignoring a specific medical issue it would somehow just go away …. but with my background in Biology I really should have know better.

Oh well – fingers crossed that things have calmed down enough to let me get back on track these last two weeks.

Not that I have been idle –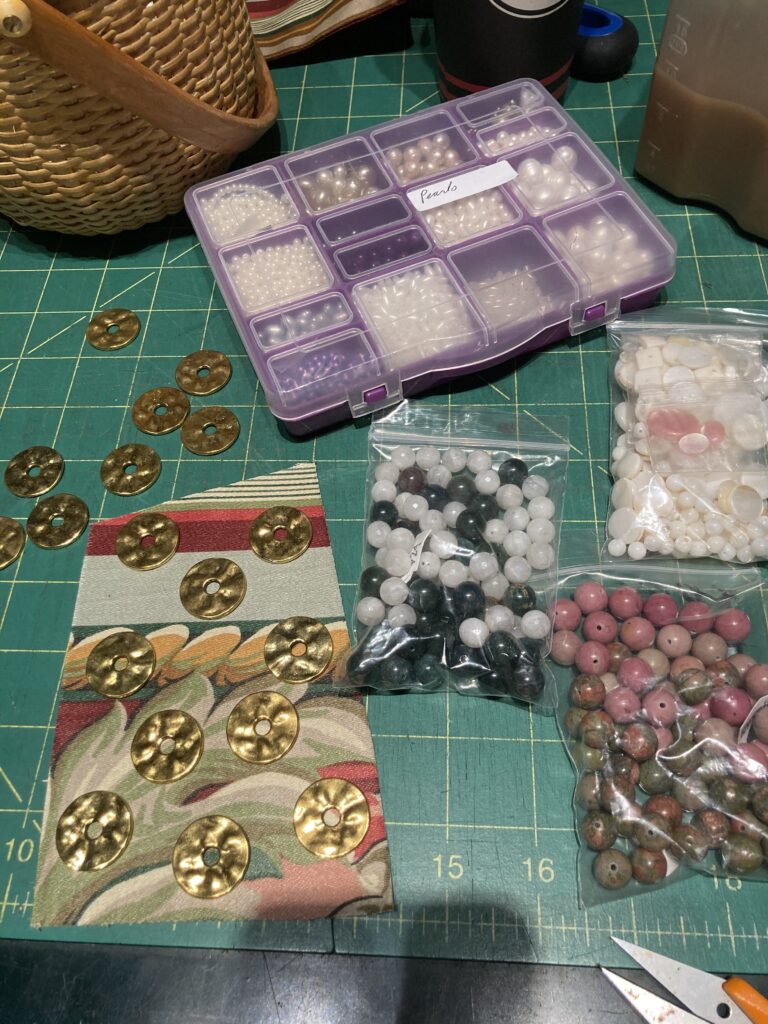 The finished "Buttons" for the false sleeves.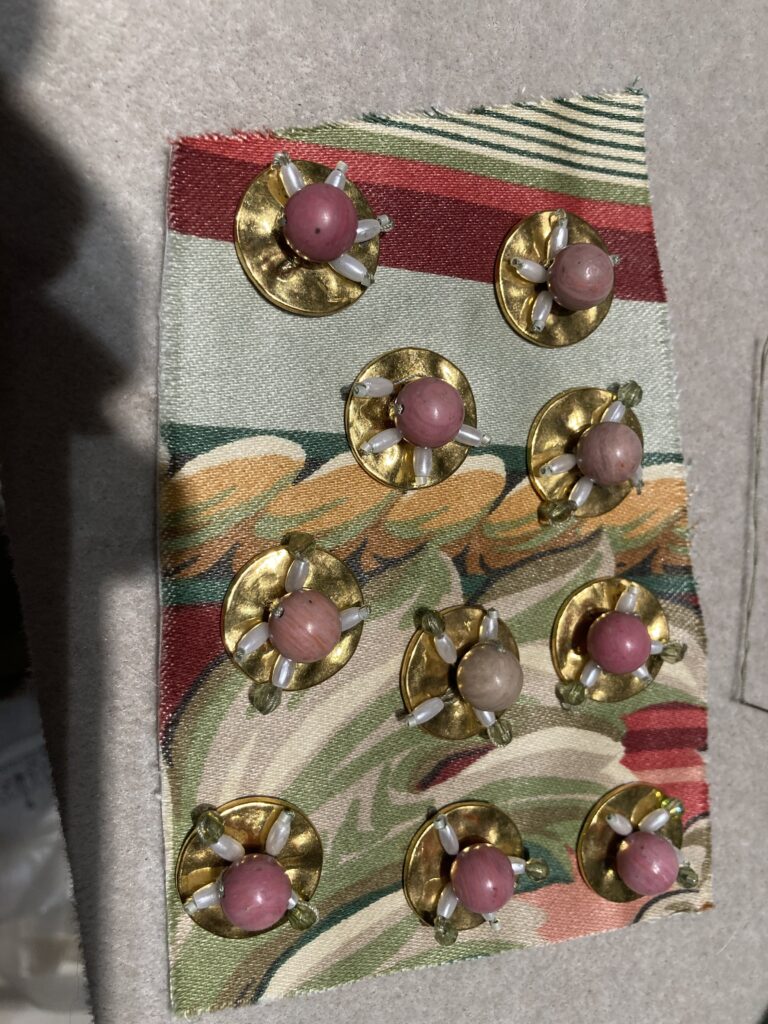 I have finished the bodice and attached sleeves, the lining shown is for warmer weather wear, the plan is to add removable fur lining for colder weather.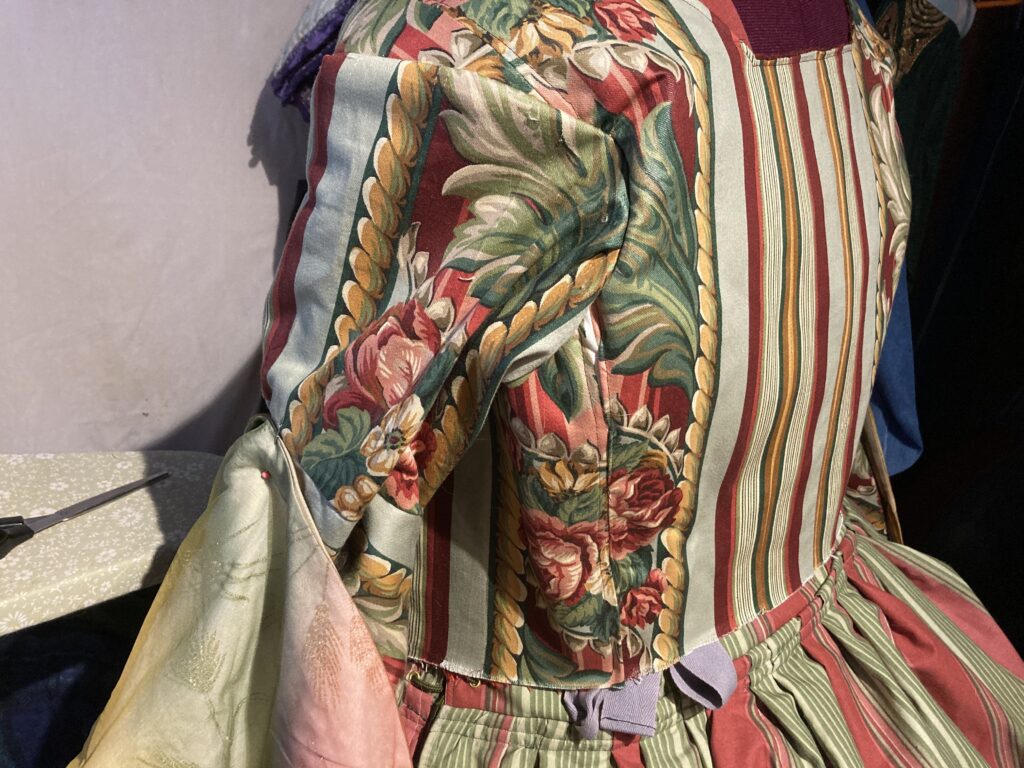 I then finished the kirtle by final determination of the shoulder strap placement and length (thanks to the roommate for the help). I thend did the final hemming and attached the beaded trim I made for the neckline.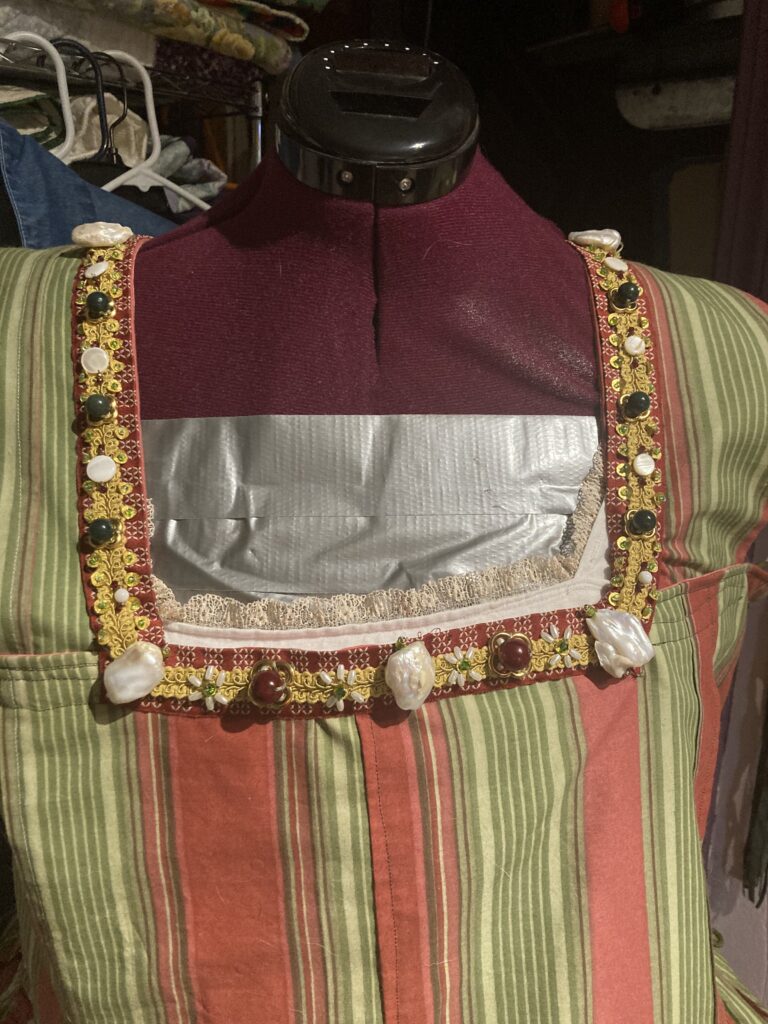 I also did the final hem for the separate under-skirt. And I re-made the bottom ring of the farthingale which I was feeling was just much too wide for the period.