This week is rather unexciting, as it's simply a lot of straight stitching. Two long side hems, two panels together, and one very long bottom hem. Eventually I'll have to cut the waistband and attach it with some gathering but I haven't even gotten that far yet.
I really do enjoy simply stitching, though. I find it very relaxing. I try to keep my stitches as even as possible, and where I can- as small as I can. For this skirt I'm experimenting and testing to see which will hold up the best: a line of stitches along the closest, furthest, or along the middle of the hem seam. Eventually, I'd like to have a double line of stitches along the closest edge as well at 1/2″ in along the hem. Having two rows of stitches will have to wait, and just one row will have to suffice for now.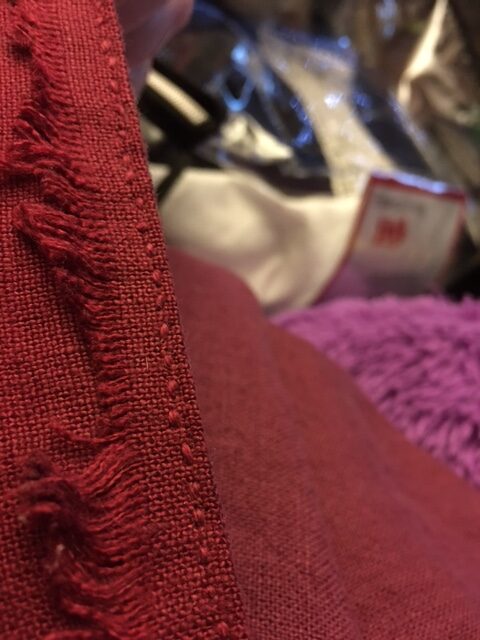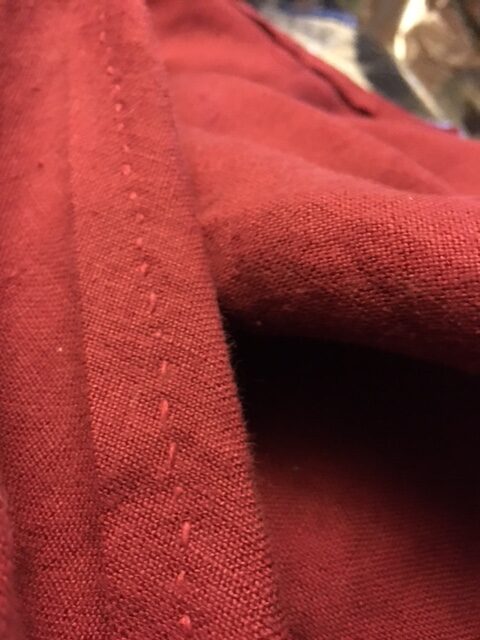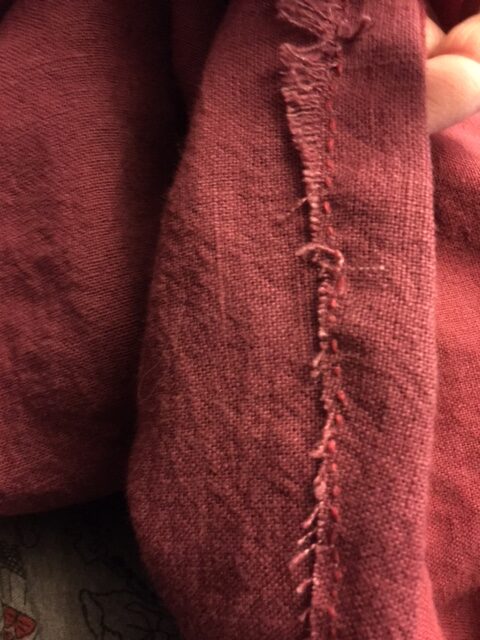 So far, I dislike having the stitches at the edge of the hem, as some of the weave is uneven and jagged- this causes the stitching to end up uneven. Also, if both of the hem edges aren't completely even, then one side sticks out and it looks odd on the other side.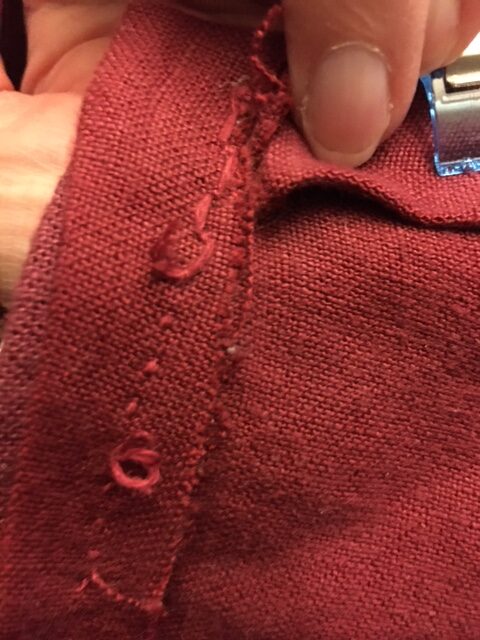 So far I prefer stitching on the edge closest to the open edge of the hems. It gives me the straightest line. I'm unsure if it will be the strongest point to have hemmed at. I won't know until I turn my skirt outside right.

Interesting Aside? I've gone through Captain America, Captain Marvel, Iron Man, Iron Man2, and Thor so far just stitching this skirt. Just this skirt. Wondering how far I'll get through the Marvel movies in Timeline Mode working on it…