I have asked myself this question repeatedly lately. Yesterday there was essentially one week left. I looked at what I have left to do and had doubt. A LOT of doubt. Yesterday was an awful day and I honestly almost quit. I entered this competition as a novice but feel like I'm not far off from advanced on some things. So I (in my infinite wisdom) decided that I should make EVERYTHING during the 30 day window. Absolutely everything. Oh and also – I'll just write up documentation, which I don't HAVE to do (and I loathe entirely) because that's a stress I need. I did this why? Because "it's a good way to push yourself" – YEAH TO INSANITY!!!!! Side note: my bathroom still isn't done. It's been over a month of demo and remodel. I have opinions about that.
Yesterday morning I cried and and truly wanted to quit but then this wonderful thing happened. My son (also the model) and my SCA family/friends reminded me of what I'm capable of. Of who I am and that I #doallthethings. So I put my glasses on and filled my coffee cup and got to work.
Yesterday I managed to get the structure and first few sections of my documentation together. I'll be uploading my full documentation tomorrow. I also took some advice from a friend and completely redid the pouch. Like took it apart, resewed it and I didn't stop until it was completely done. Like fully embellished and everything. Wanna see it?
Originally when trying to make this pouch – which I've never made before – I made a rookie mistake and sewed the leather to the frame first. which meant I couldn't sew it right sides together and turn it. It looked awful (see below – just shoddy looking)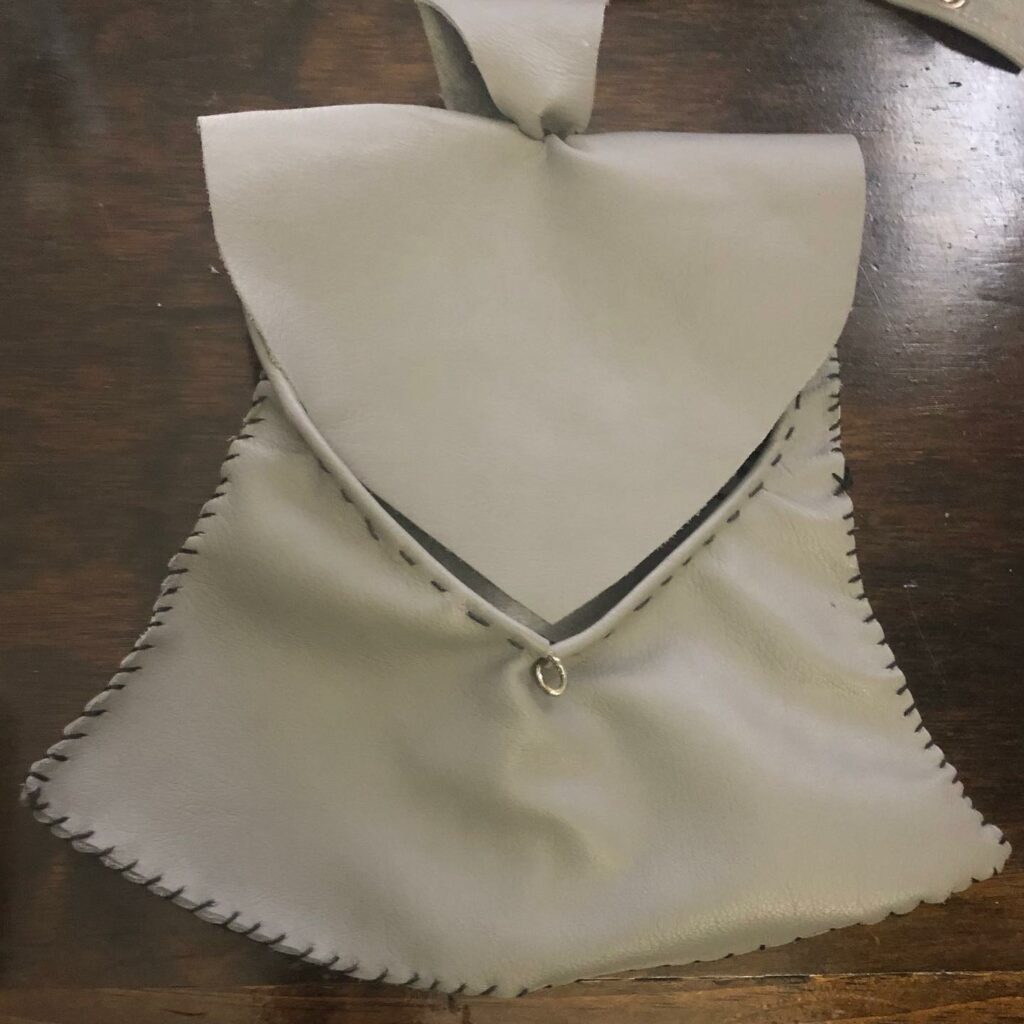 but I was going to try to work with it until a friend suggested that "in the future just treat it like fabric and sew it right sides together. Then flip it and attach to the frame".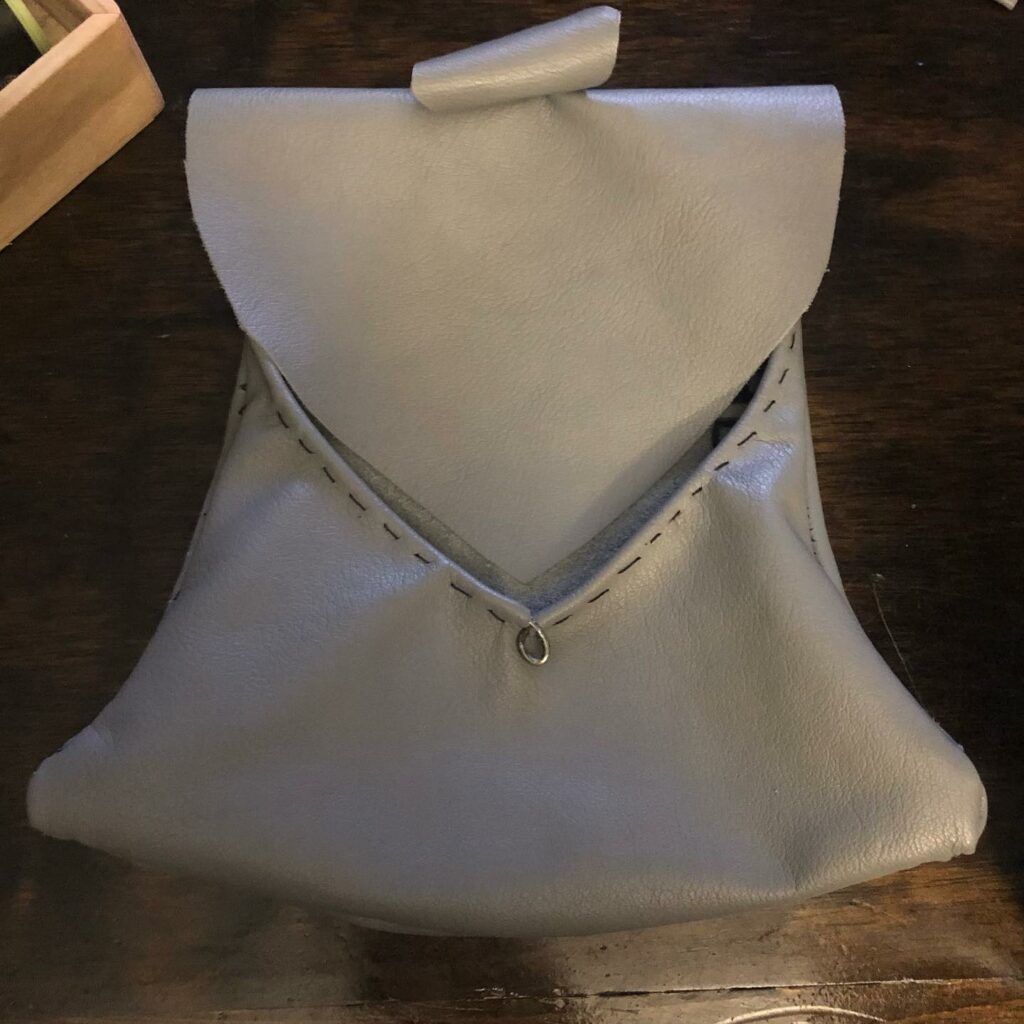 OH THAT LIGHTBULB WENT OFF! I took the pouch apart to resew it and get it to look like this (on the right).
I ended up working on it pretty late and didn't sleep much last night. I made the decision today for mental health to "take a break from all things Ethereal Seamstress for a the day"… except writing this post now.
There is now one week left dear readers and I have a lot to do. That being said I have opted to not make glove largely because it makes sense to cut them at this point. They are after all an accessory and it's a ridiculously unintuitive process for someone who's never made them. I have a lot left to finish but I know I can do it but first sleep.