I've made the cording for the front closure. Yay! I figured out after reading a post on loopbraider dot com. I wasn't getting the top of the last loop. I went for the bottom and it was splitting on me. Refresher achieved. Thanks loop braider!
https://loopbraider.com/2012/01/17/7-loop-square-braid/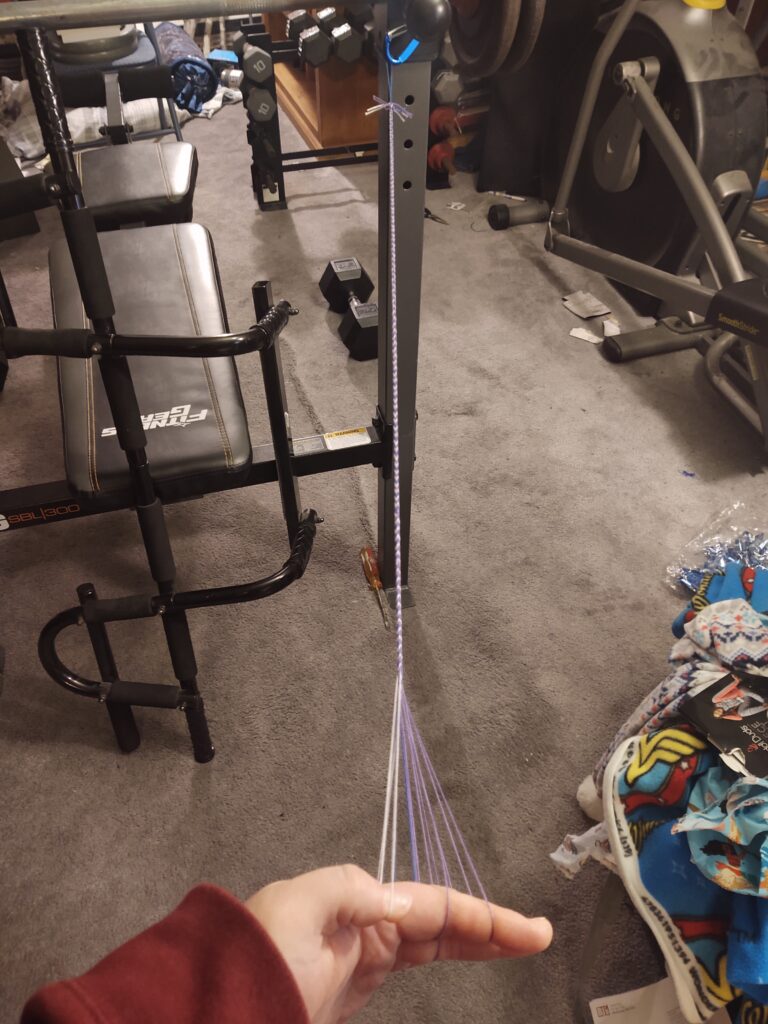 So then I carefully measured out for each loop my arm span twice. So when it was looped together, it would roughly be the length of my arm span.
I worked on that this past Friday evening. I put on a movie and went to town. Once I fired out my mistake I was able to complete the intended cording.
my finished product is exactly what I needed for the loops. Which today I put in a set of grommets. The pliers are a bit tricky, but once I cover the metal grommets with thread it should look fine. I went with metal grommets for extra durability for the eyelets.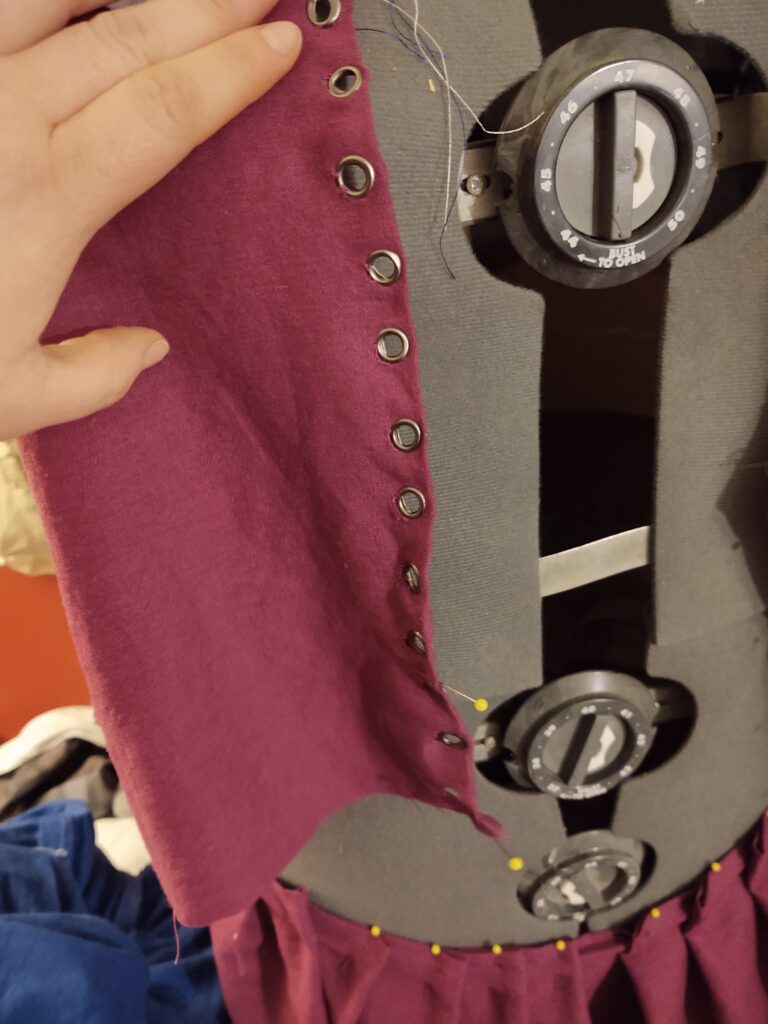 Once I get the eyelets on and covered with thread, I can attach the skirt. I also have a plan for a slipper. Hoping to complete these this week. I may not get to the sleeves for this challenge. I will still attempt them. But I'm running low on time.