B. Supply List and Cut Pieces for the Saya Encordada
It has occurred to me that I haven't properly introduced myself. For those who haven't guessed by now, I am Ana de Guzmán, more poet than performer and lamentably not as good a seamstress as I should be, hence my presence here. Again, both of my abuelas are agreeing with me from el Cielo. I continue now with the list of my supplies, and the cuts I have made, and the reason for my creating sub-patterns for the saya in particular.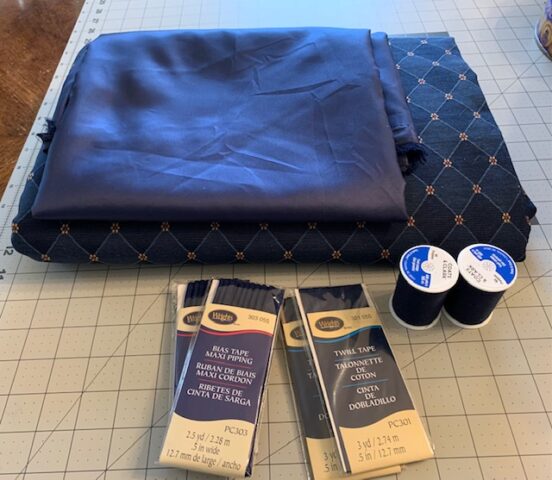 The saya encordada will be made from:
4 yards of cotton-polyester brocade, with a geometric pattern (budget dictated the fabric choice, but the aesthetic of my ancestral culture dictated the design)
4 yards of a matching polyester liner with a silky feel (again, budget)
Matching thread just because I had it.
6 yards matching cotton-poly twill tape to create an eyelet tape for the cording on the saya's left side, and to help with hemming.
5 yards of piping for the neck and the deep armhole, to make those more stable
I may or may not use the piping, because I cannot find record of use of piping any earlier than the 19th century. I would appreciate any feedback about this, please.
1. The Front and Back Panels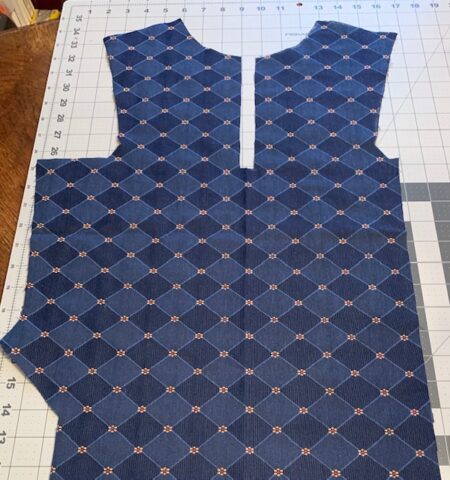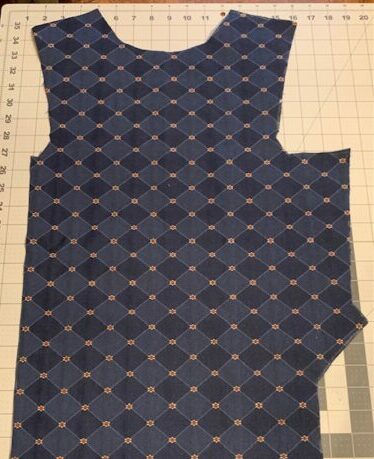 2. The Side Wedge Panels and Their Cuts
a. The Left Side Wedge with Sub-Pattern Placed Before Cut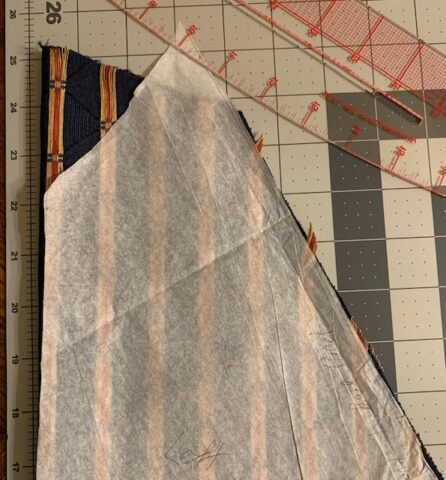 b. The Left Side Wedge After Cut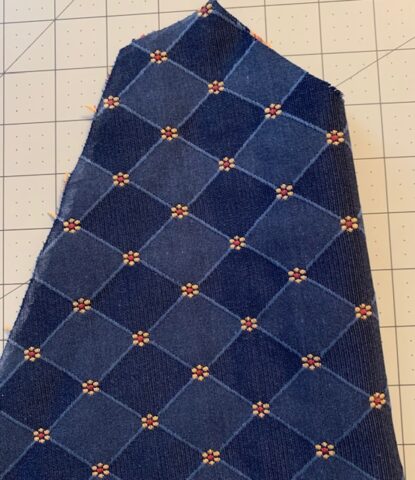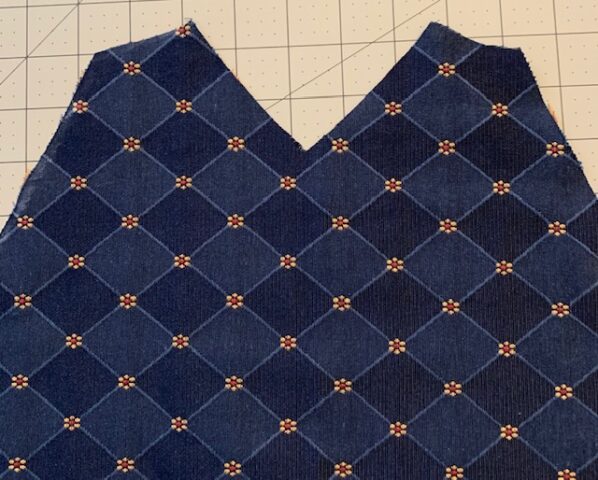 c. The Right Side Wedge, Folded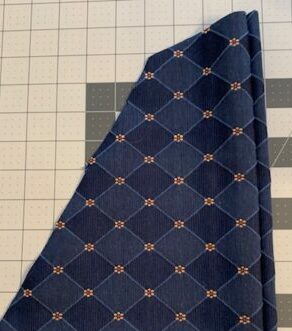 The liner is cut identically to the fabric. Sewing will start shortly.