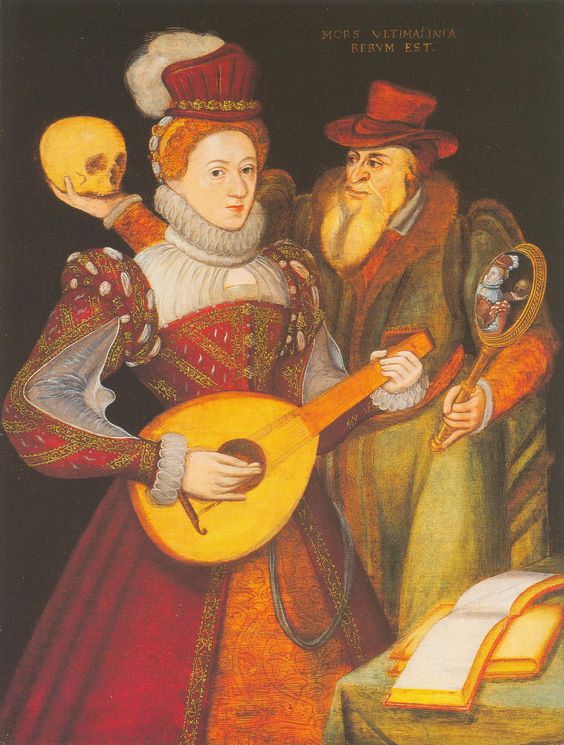 The gown I will be working on for this challenge is based off the above painting, "Death and the maiden" from 1570. I changed the colors, but otherwise will be recreating it as closely as possible. I will be starting with the underpinnings from the period- a shift, farthingale, pair of bodys, and petticoat. These are all from my existing wardrobe, and stitched by hand with the exception of the shift.
The next think to tackle will be the white linen around her neckline. If we zoom in, we can see three separate pieces. It appears she is wearing a shift, partlet, and detached ruff. This means that the next step would be the partlet.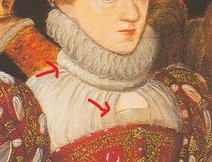 The ruff will be added at the end, but the next step is to start to build the silhouette of the gown itself.
Looking at the painting, the split in the skirt and the undersleeves are different colors. This implies that at least one of them is pinned on. Because silk brocade is expensive, I decided to make both of them pin ons. This was not uncommon in period, as a way to use a plain silk or wool kirtle as then underdress, with finer sleeves and a triangle "forepart" are the only parts that showed to the public. My kirtle will be a plain navy satin, with a decorated top edge.