Friday, 3/11:
Rainy day and baronial A&S chat, so a perfect storm to get sewing done. Just about finished the base pattern of the red embroidery, which is where it'll stay unless I miraculously finish everything else.
---
Saturday, 3/12:
   Got the zipun mostly finished and boy do I hate this pattern. 0/10 cannot recommend. I believe it's a step from period, although tracking down any zipuny is a bit hard. It only took about two hours to put together and yet it felt like eternity.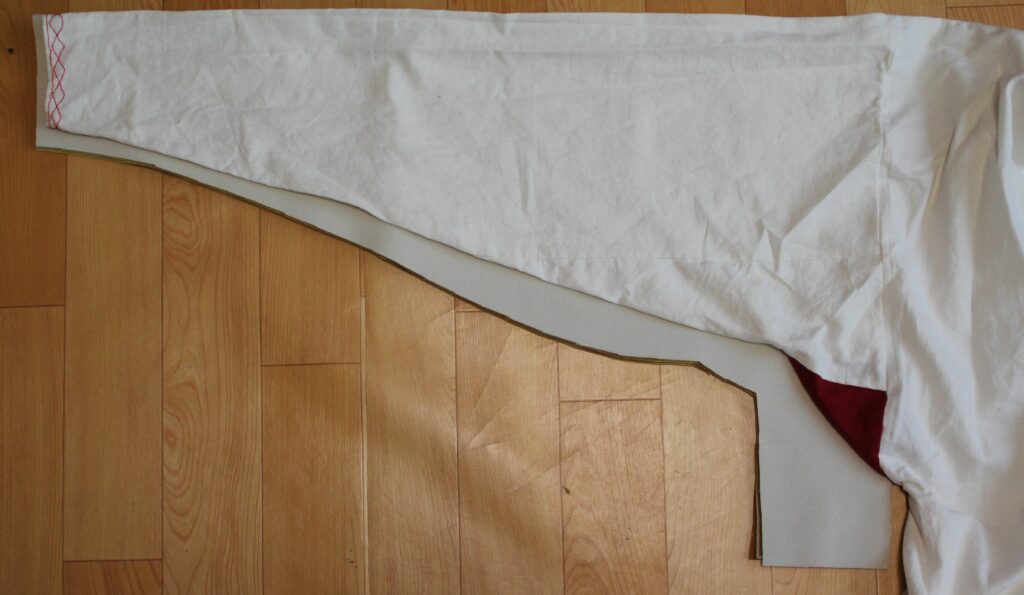 I need to go back and change the arm seams, as well as tailoring the sleeves yet again. I chose to do more kaftan-style sleeves on the zipun for a few different reasons. One, there's some evidence for a zipun cut nearly the same as a kaftan, simply closer to the skin and not as long. Two, I am going to make a slit-sleeve kaftan and the gold undersleeves will be visible, and I prefer the slightly baggy, look-at-me-I'm-rich cut of kaftan sleeves. They also give me a bit more room with the layers underneath.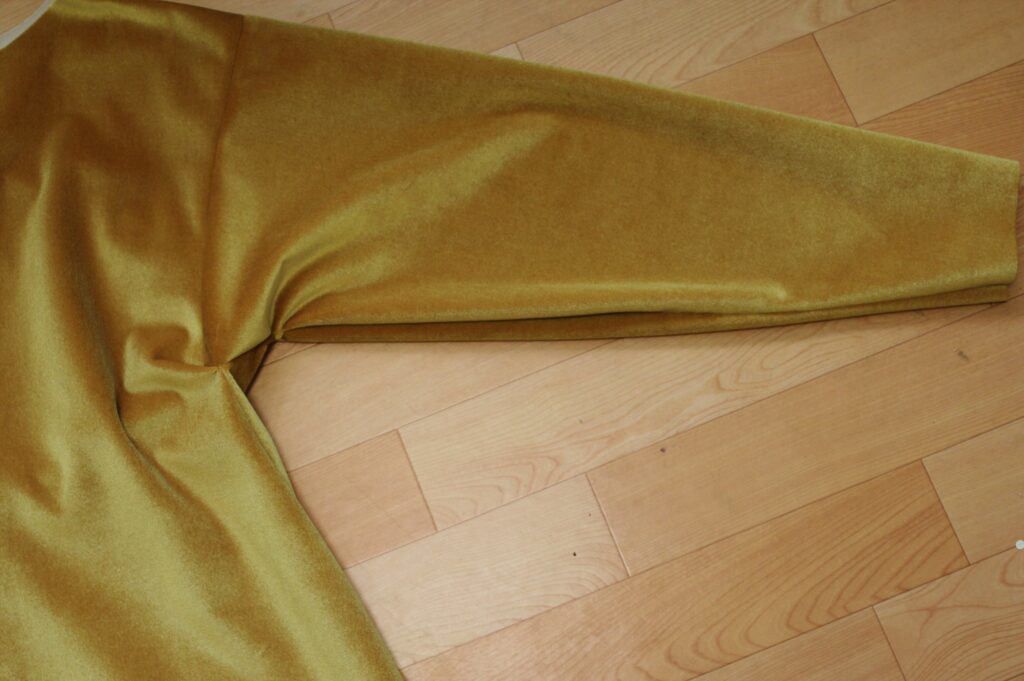 That being said, something is off with the sleeves. They're together, and they look fine, but I'm going to go back and change them a bit more. There's also something weird happening with the back but I believe I just missed a pleat somewhere.
   The zipun looks really great on and belted, it's just strange enough that I'm not happy with it. Should have gotten more done today but the frustration from unpicking the zipun four separate times meant I just called it a day once it was together.
---
Sunday, 3/13:
  Slow start today. Got the kaftan liner put together, which went so much smoother than the zipun yesterday. I still had to redo a sleeve three separate times although each time was by a different thing I chose to do wrong.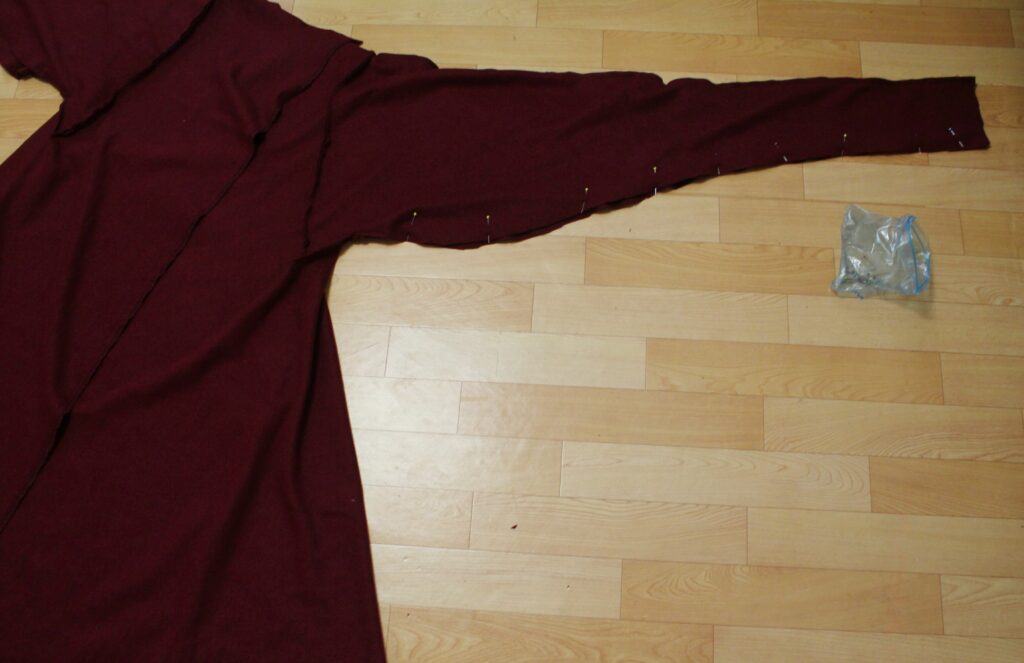 I'm doing a slit-sleeve kaftan so the liner was really my chance to figure out the mechanics of that. I sewed it together as if it was normal and then went through and unpicked the seam between the arm and the body, which gave me a very nice place to stick my arm through. I could even theoretically baste the hole closed and have a regular kaftan on my hands.
   I got the outer shell of the kaftan cut out, which was a harrowing experience. I lost my scissors for a full half an hour and almost gave up. I did manage to match the pattern, or at least almost match the pattern, on the front two pieces. The rest is close enough.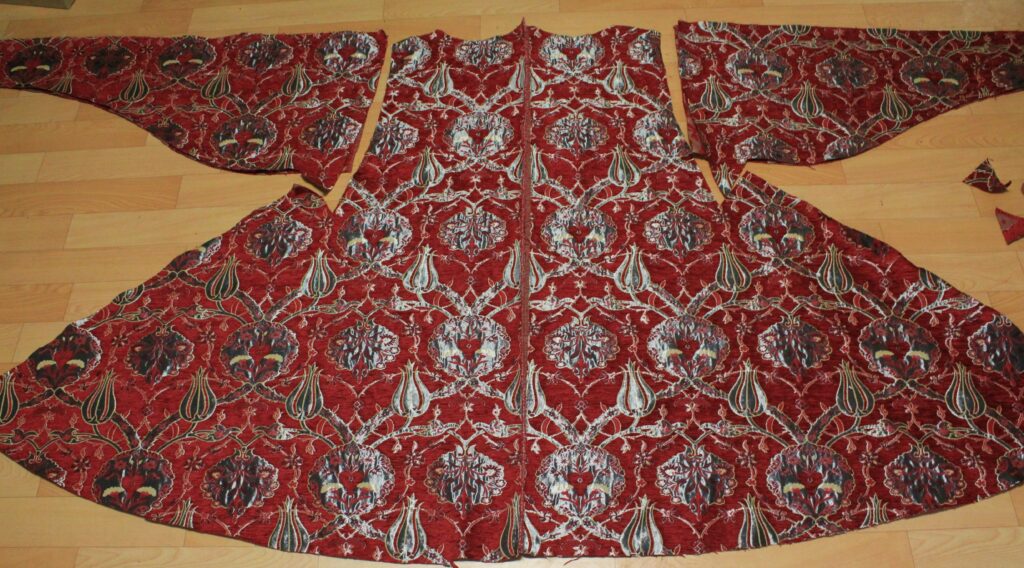 Also sat down and wrote a list of what still has to be done. Most of the garments just need finishing details and then decoration–the only things I have to still cut out and put together are socks, boots, the belt pouch, and the sash.
Posted 3/13 at 17:43 local time