Once I had completed all four panels of the gown, I whip stitched them together at the sides and shoulders.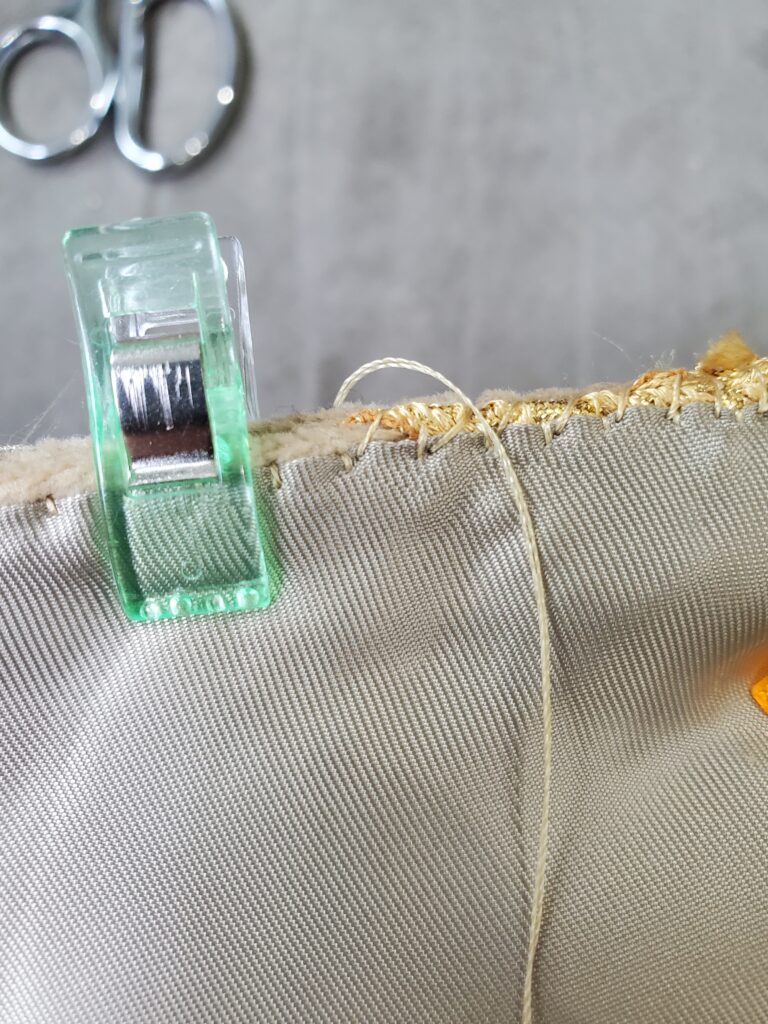 I also finished 4 more of the brooches I started last week, and applied them down the center front.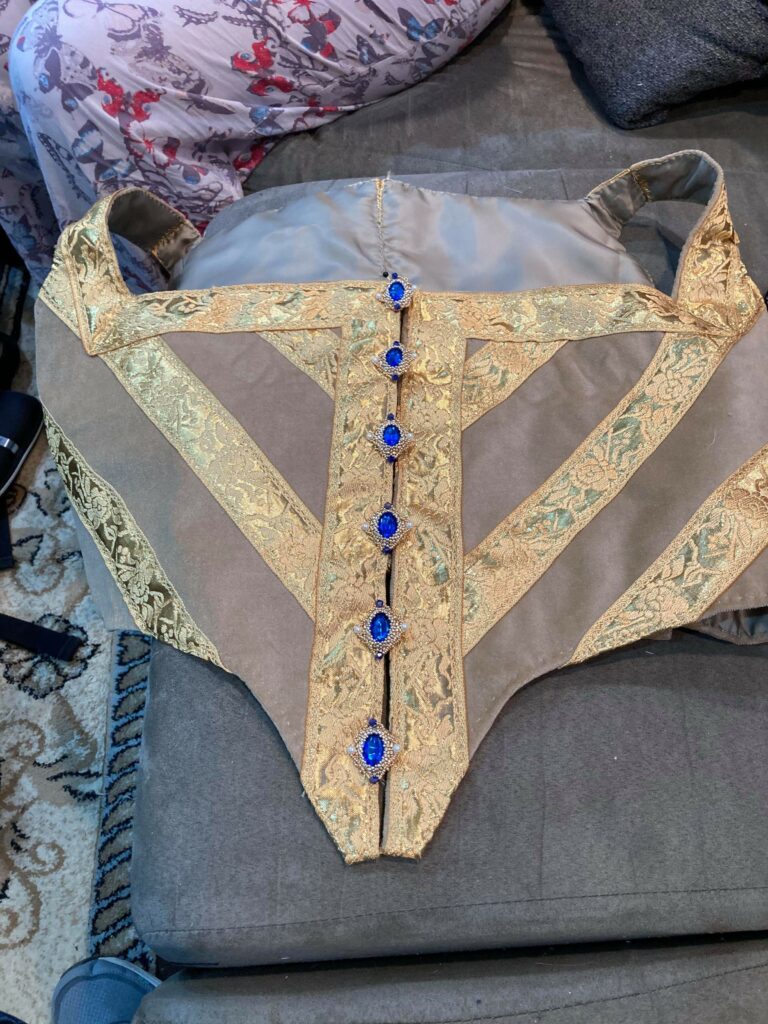 With the bodice assembled, it was time to plan out the sleeves. I zoomed in on the painting and traced over the lines of trim. based on the number of lines and the angles, this is the sleeve pattern I came up with.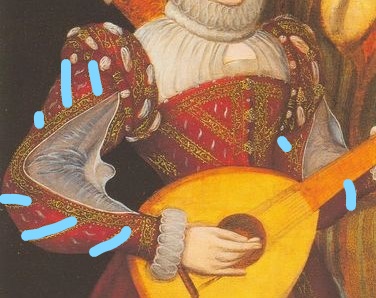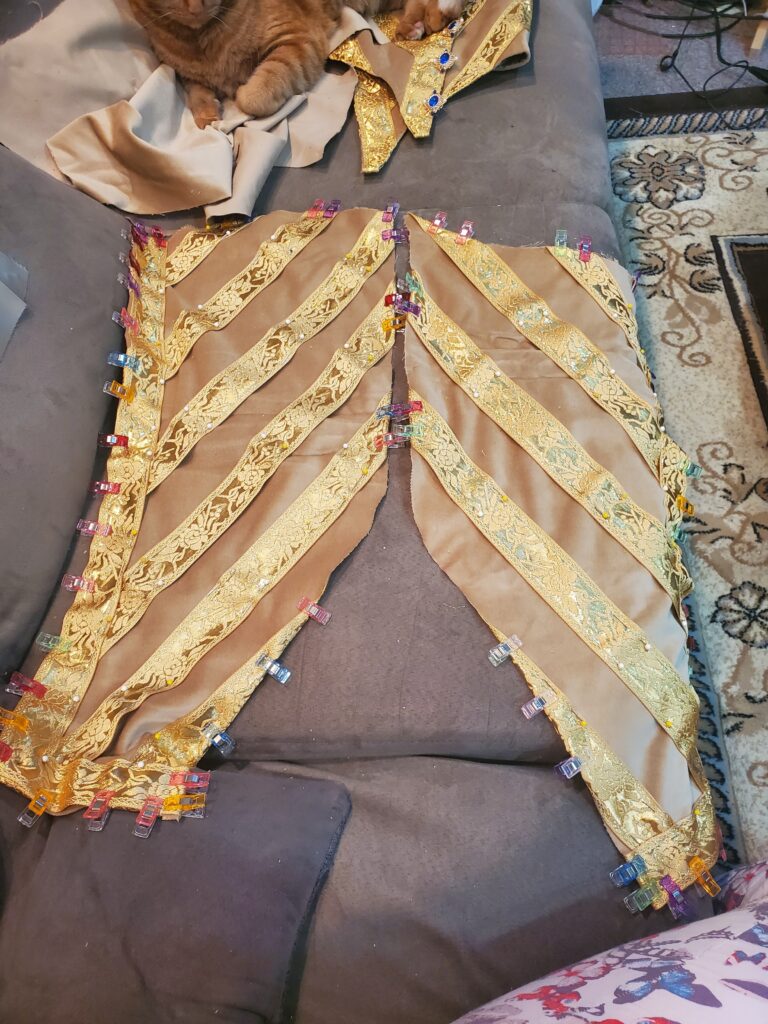 The next step is to sew all the trim down and assemble both sleeves. Then comes the shoulder rolls, with more trim and more brooches.