F. A Pellote but for Hemming and Trimming
I was able to finish the under-stitching while working from home, and able to attached the tops together, but if I want to get any sleep tonight and function at work tomorrow, the hemming will have to wait, not to mention the trimming. I know I have enough trim for the open sides, and quite possibly for the neck as well, but that may not be done on time. We shall see. But here is the untrimmed pellote. The extant gown had thin front panels, and I may have made it too thin, but I will see how this falls tomorrow. I am hanging it overnight before hemming.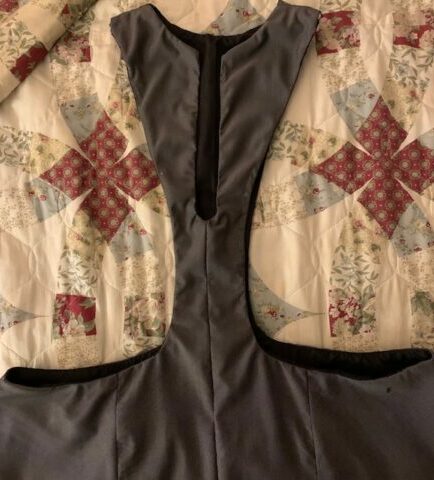 This has been entertaining and educational. I look forward to seeing everyone's entries.